Is Mekhi Alante Lucky aka Prison Bae the next modeling star? Prison felon with troubled history scores modeling contract and wide social media following. 
It seems there is no shortage of prison felons breaking into the modeling world. Case in point, America's soon to be widely viewed photogenic gift, 20 year old North Carolina man, Mekhi Alante Lucky.
Mekhi Lucky who has since come to also be known as Prison Bae (unlike this other photogenic former felon taking the fashion world by storm) nestled into the universe's gaze courtesy of a jail stint that drew a gasp from one twitter user when his mugshot made the tapes.
Reports the dailymail: 'Arrested in April 2016 for speeding and driving a stolen vehicle, Twitter account Wake Mugshots 'discovered' Lucky. The mugshot went viral on social media with the 20-year-old being dubbed 'Prison Bae".
While Lucky might sport razor sharp cheekbones and a pout that says 'keep staring at me' it's the African American's two different colored eyes that has seduced fans.
As a result of a medical condition known as heterochromia which affects eye coloring of the iris, Lucky is blessed/cursed with the rare condition of having one blue eye and one brown.
Of note, heterochromia affects around 20% of the population.
The galvanized interest in Lucky led to the former prison felon with a myriad of troubling arrests (more on that below) being signed with Atlanta based St Claire's Modeling Agency.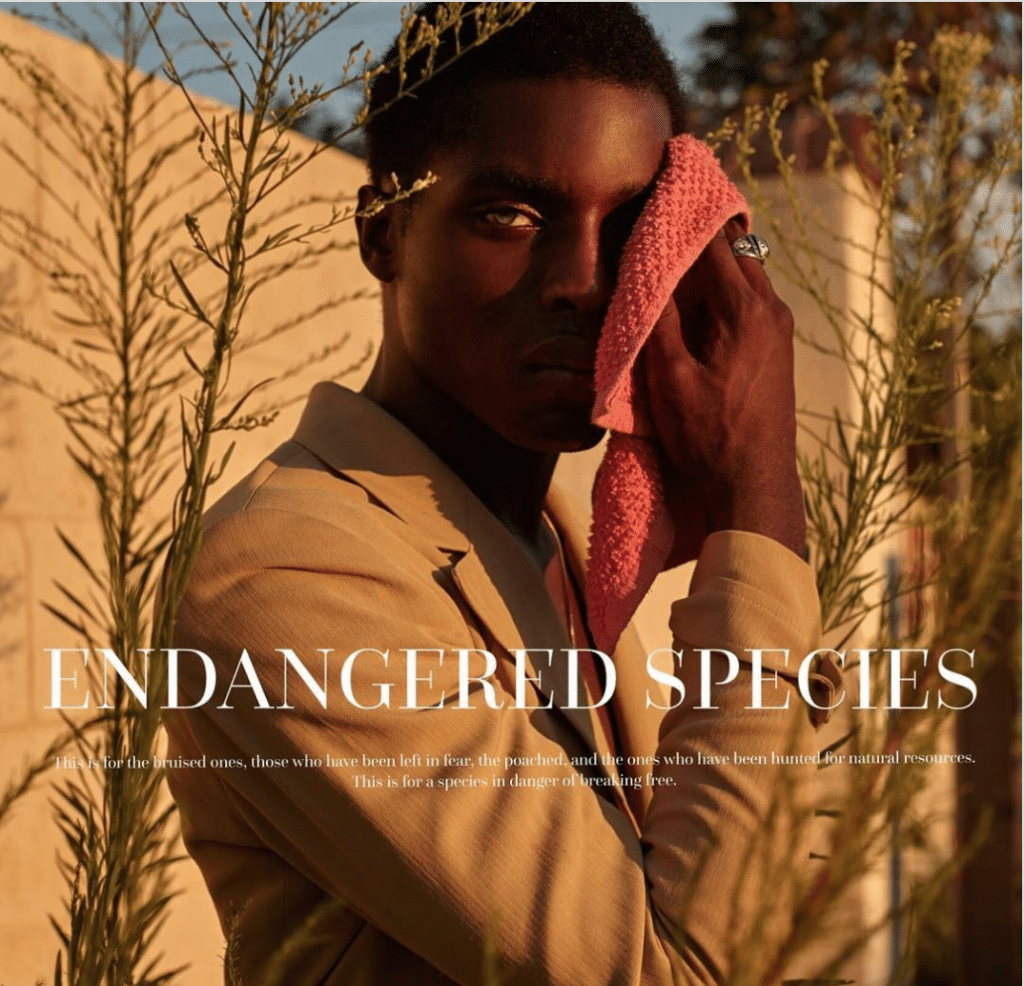 And it appears Lucky has been off to a running start, having already done a number of high fashion shoots and amassing a following of 21K on Instagram social media.
That said, despite his unique looks and string of good fortune, Lucky has had a troublesome past, public records show the budding modeling star being arrested five times between April 2016 and December 2016.
In addition to the stolen vehicles charges, the model was booked for alleged assault on a female, alleged breaking and entering plus resisting a public officer, and twice, for a misdemeanor violations of his parole. 
That said, it could be worth watching to see where this all takes Lucky who it appears is all for self redemption and using his unique looks to carve out a new presence in the fashion world and the tabloid cover sheets….