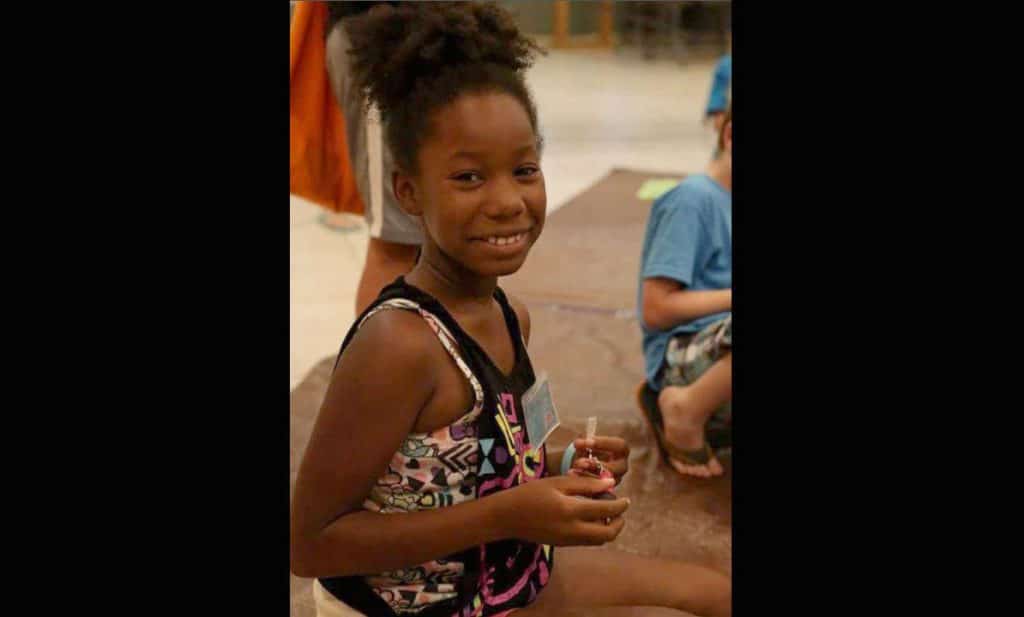 Erica Newsome a Florida mother arrested after transporting her daughter's body in vehicle. Confessed to killing her daughter prior to two day road trip.
Erica Newsome a Florida mother has been jailed on charges of concealing the body of her daughter after taking the 11 year old girl's remains on a road trip.
Police say the woman drove for two days with the body of her deceased daughter, Kaye-lea Plummer in her truck before hitting a guard rail in Morgantown, West Virginia.
From there witnesses observed Newsome dragging the girl's body into the woods before police apprehended the woman.
A report via The Pocahontas Times cited Newsome telling cops after Sunday morning's crash that they left Jacksonville on Friday to drive to the home of the girl's father in Buffalo, New York.
State Police Sgt. Herby Barlow said that it was obvious the girl did not die from injuries in the accident despite the mother's claims.
Told Barlow, 'Her injuries were non-motor vehicle injuries.'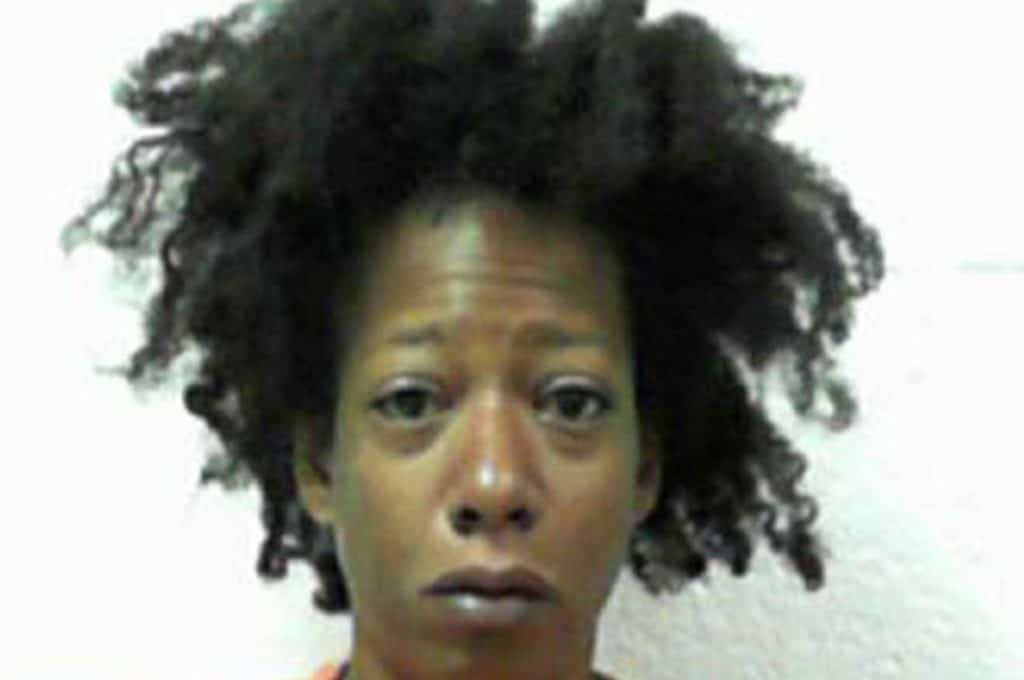 Barlow said a couple traveling on the same highway reported seeing Newsome remove the girl's body from the crashed vehicle and drag it over a hill. Both mother and daughter were found on an old logging road about 150 feet beyond an embankment, he said.
The mother is alleged to have then told police that she had killed her daughter and had been abusive towards her. It wasn't immediately clear what led to the chid's death.
Upon her arrest, Newsome was jailed on $50,000 bail while investigators search for evidence in Florida.
Told the sheriff's office, 'At this time, foul play is suspected in the child's death and we believe the death occurred in Jacksonville, Florida'.
West Virginia police said Jacksonville authorities went to Newsome's residence and found evidence of the crime there.
Noted The Pocahontas Times: 'Senior Trooper D. R. Dillon obtained a digitally recorded post Miranda statement in which Newsome stated that she had picked her daughter, Kaye-lea Plummer, up from her bed and put her in her truck on Friday, August 4, and Kaye-lea did not move, eat, drink, speak or use the restroom for two days – the time span of the drive from Jacksonville, Florida to the scene of the accident.'
Police say 11 y/o Kaye-Lea's mother, Erica Newsome, admitted to killing her, putting her in a trunk & driving to see her father (shown here) pic.twitter.com/fPhsin4xzw

— Russell Colburn (@RussellANjax) August 8, 2017
3rd JSO patrol car has pulled up at Erica Newsome's home within the last 10 min @ActionNewsJax pic.twitter.com/ni7mGRLrAC

— Beth Rousseau (@BethANJax) August 8, 2017
The girl's father, Donath Plummer, told WJXT4 that Newsome texted him Saturday morning, saying she was bringing their daughter to Buffalo. 
The father disclosed that Newsome hadn't told him that their child was deceased.
Told the father, '…she was calling along the trip acting like everything was OK.'
Plummer said they married in 2007 and separated two years later. The father added he hadn't seen them since Newsome moved with Kaye-lea to Jacksonville in 2014, while saying he would check on his daughter regularly by phone.
'We didn't always agree on everything, but she was a great mother. I don't know how this could have happened,' Plummer said. 'Something is very, very wrong. She needs help. She really needs help.'
It wasn't immediately clear to what degree the father assisted in the child's rearing and the cost of her maintenance. Or whether he was aware of the child allegedly being abused.
To date it isn't necessarily understood if the mother sought counseling and whether child services ever becoming involved. Cops haven't yet said if they now intend to press murder charges.
Welcome to a brave new America…
Just got off the phone with 11-year-old Kaye-Lea's father. Says Erica Newsome was calling him along the trip acting like everything was OK. pic.twitter.com/CbwHVvf1Ni

— Russell Colburn (@RussellANjax) August 8, 2017
Local W. Virginia newspaper is reporting that Erica Newsome admitted to police that she abused and killed her 11y/o daughter @ActionNewsJax pic.twitter.com/q8gU8QsKbR
— Beth Rousseau (@BethANJax) August 8, 2017