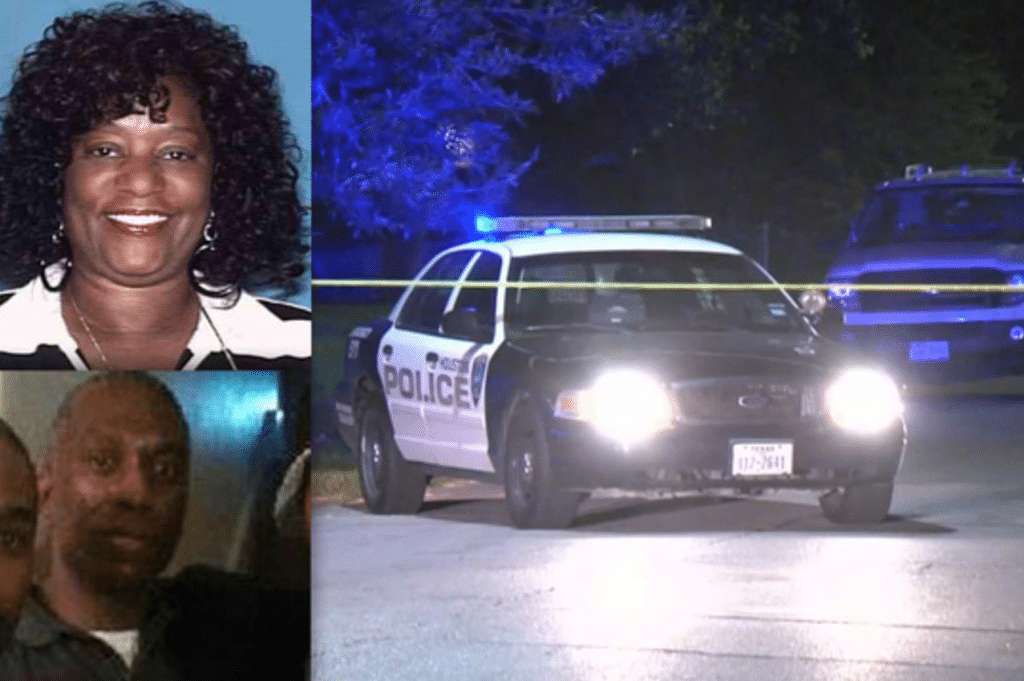 Debra Davis Houston wife fatally shoots cheating husband in front of mistress after coming across the man after he telling he was going to see a friend. 
Debra Davis a 58 year old Houston, Texas wife has been charged with murder after shooting and killing her 'cheating husband' after she caught the man 'hanging out' with his mistress outside a house.
At the time of the murder, the man's wife was reportedly driving hunting near the 9400 block of Cathedral Drive around noon Tuesday when she spotted her spouse, Rodney Johnson, 49, sitting with the unidentified woman.
Prior to the 'altercation' the husband had told his wife he was 'going to see a friend.'
A furious Davis demanded to know what was going on, before firing a gunshot directed at her husband's groin area. Naturally. 
Johnson, a father of one, was transferred to the Ben Taub Hospital, where he died from injuries reported cw39.com.
Authorities have since told of not being sure how the was wife was initially 'prompted' to the location or if the husband's shooting death was planned.
'We don't know how the wife ended up locating the husband,' said HPD Homicide Detective Fil Waters. 'But she did, clearly, and we know what the results were.'
A police report noted the wife driving a grey Hyundai Sonata upon fleeing the scene before help arrived. 
Davis turned herself in after a short search by police where she was charged with murder, ABC 13 reported. 
'His girlfriend came and she shot him because he's messing around with women,' said Johnson's cousin Robert Johnson. 'You know these things are love things.'
Johnson had served a 20-plus-year prison sentence, according to his cousin. KHOU 11 News confirmed Johnson had been convicted of aggravated robbery in the past.
Of note, Davis is still legally married to another man and is currently in the midst of a divorce, according to a divorce attorney. Davis had been with her present husband for three years prior to the shooting incident….