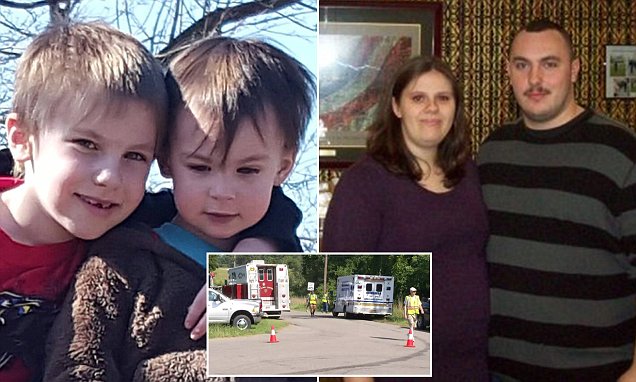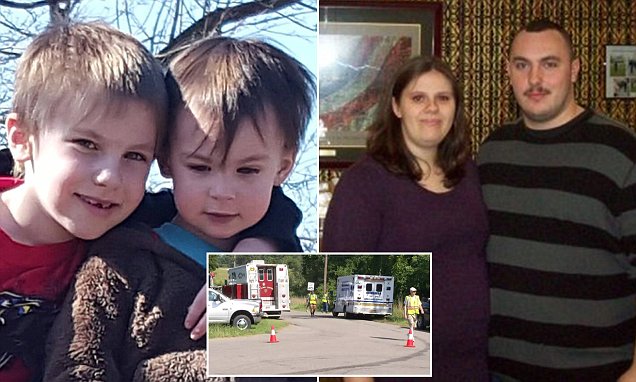 What led to 

Amanda and William Green a Buffalo couple falling to their deaths while hiking with their two infant son's along NY's Zoar Valley? 
Amanda and William Green a Buffalo couple have died while hiking with their two infant children at New York's Zoar Valley.
The incident led to the parent's four year old son being critically injured with the couple's eldest son, a seven year old boy wandering the area with a broken ankle looking for help, Sunday afternoon. 
Notice of the Amanda Green and William Green's deaths came after other hikers came across the bodies of the 35 year old mother and 33 year old father after falling 200 feet into a gorge reported Buffalo News. 
Also found near the parents was the Green's four year old son, Alexander Green who sustained life threatening injuries after plummeting with his parents. 
Jacob Green, seven, was found wandering the gorge floor with a broken arm and ankle without his shoes, six hours after his family was found . 
Erie County Sheriff Timothy Howard said Amanda and William were found dead by other hikers, who alerted authorities shortly before 1pm. It wasn't clear how long they were in the gorge before the hikers found them.
The three family members were found on a low ledge a few feet above a creek at the base of the cliff they had fallen from.
Officials believe they had fallen at least 200 feet from a cliff in a section of the valley that has some of the highest cliffs in the gorge.  
The couple's youngest son was taken by helicopter to a nearby hospital where he remains in intensive care, Eric Country Sheriff spokesperson Scott Zylka told via WBEN. The boy is understood to have suffered internal injuries, multiple fractures, and a head injury.
Officials are still investigating how the family fell from the cliff and plummeted into the gorge.
Authorities found a pair of sneakers that were too big to belong to Alexander, prompting them to realize there was a second child with the family.
The Green's eldest son, Jacob was later found walking the gorge floor and taken to the hospital where he was treated for non life threatening injuries.
Police don't know if Jacob was with his family when they fell or if he also fell off the cliff.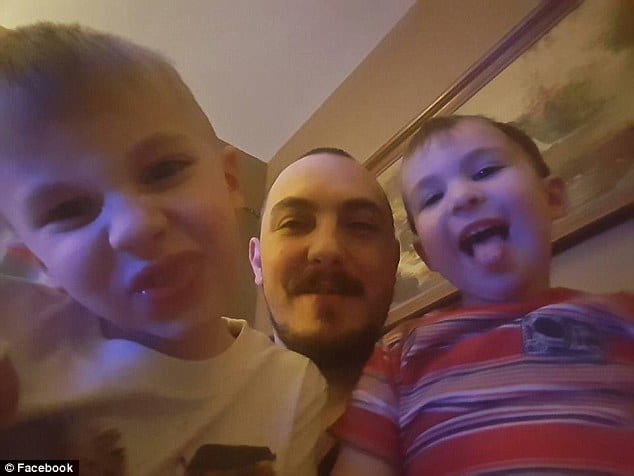 'It's a dangerous area. I've worked 40 years in Zoar Valley, and the rescue people know it's dangerous,' Gowanda Fire Chief Nick Crassi, who helped with the search-and-rescue efforts, told via WIVB 4. 'There's a lot of cliffs and there's no safety devices.'
The Zoar Valley, on the Erie-Cattaraugus county line 35 miles south of Buffalo, is a popular hiking and kayaking spot, with scenic cliffs as high as 400 feet and the whitewater Cattaraugus Creek running through the gorge.
The gorge has been the scene of several rescue operations in recent years after hikers got hurt or became lost.
Following the tragedy, BlueCross BlueShield released a statement on behalf of Amanda's death:
"Amanda Green was a beloved employee at BlueCross BlueShield of Western New York.   We are assisting the family through this difficult time and are distributing the following statement on their behalf."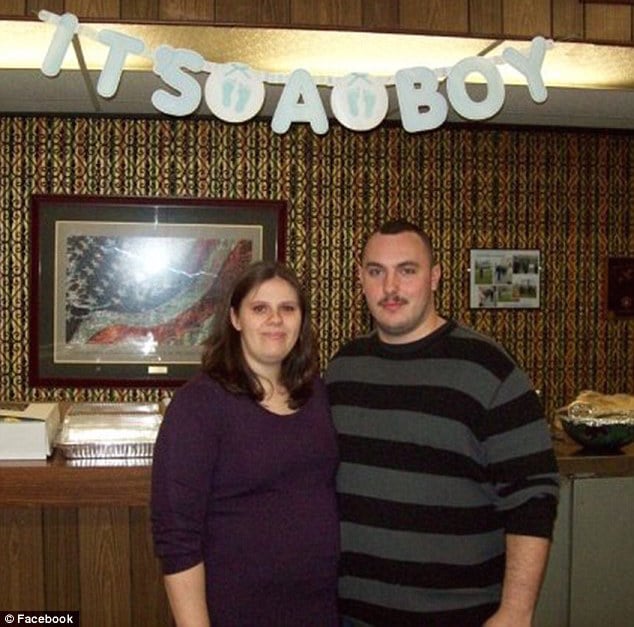 A statement from the victims' family was also released:
"We are grateful for the outpouring of thoughts and prayers from the Western New York community. This tragic event has left us with empty hearts and without words.
While the details of yesterday are still being discovered, we want to remember Amanda and William's legacy as two parents that loved their children dearly. Our family would like to thank the first responders including Erie County Sheriff's Office, Mercy Flight, as well as the dedicated staff at Women and Children's Hospital for their courageous and caring efforts.
At this time, we are focused on Amanda and William's two little boys and will share additional information at the appropriate time.'