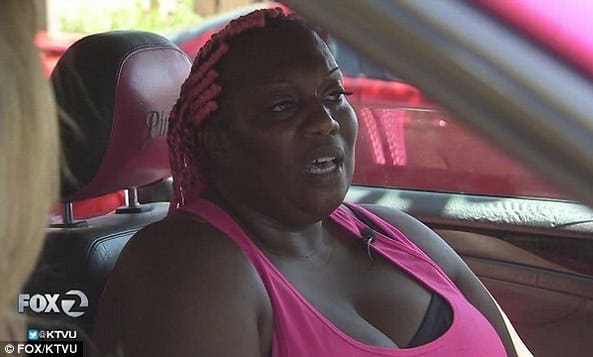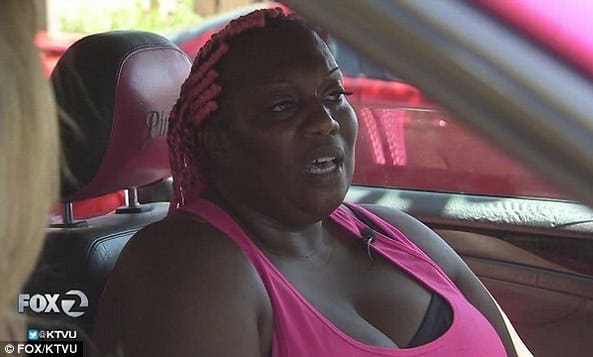 Unique Pinky Parsha: the homeless Facebook employee who is forced to live out of a car. How rising rents in northern California have shut out some workers.
Also making the tabloid rounds is the plight of homeless Facebook employee, Unique Pinky Parsha who lives out of her car cause her salary isn't enough to keep up with the cost of living in the Silicon Valley, her employer's headquarters.
While she may have regular work as a contractor for the social media giant, Unique Parsha (who also goes by the name of Pinky on account of her pink hair, pink car and even pink dog)- says rents in the northern California neighborhood are beyond her means.
The average asking rent for a one-bedroom apartment, according to the Silicon Valley Business Journal, is over $2,300 a month, and given Parsha's student loans and medical bills, she's been forced to move into her vehicle despite her contractor job paying base $15 an hour.
Explained Parsha via KTVU, 'This car means everything to me because it's all I have basically'.
Parsha reveals she has yet to divulge to co-workers the truth about her current living conditions, saying she was 'very embarrassed' and didn't 'want to be looked down upon or talked about.'
Adding, 'They would be shocked that I'm going through that because they would be like 'I see you smiling at work, you appear to be happy. You look normal, you look clean'.
Parsha, a mother-of-two, also runs a non-profit organization called Love n Me that is 'dedicated to helping women and girls get back on their feet to pursue a successful, fulfilling life'.
A short biography of Parsha claims that after suffering from depression and abuse, she turned her life around and 'pursued higher education with a zealous determination, graduating with a B.A. in Sociology, an M.A. in Counseling.'
After having lived a few months in her vehicle, Parsah decided to make her current homeless situation public in hopes of sparking a conversation about the high rents in the bay area neighborhood. 
Told the recently hired Facebook employee of two months, 'I think that companies need to look at the salaries, are we paying employees enough to survive?' 
In a statement to the dailymail, Facebook said it is 'committed to being active and responsible neighbors by supporting the communities near' their Menlo Park headquarters. 
The company said it has invested an 'initial $20 million contribution to… community groups, philanthropies and companies' in an effort 'over the next few months and years to grow our regional impact.'
Asked if it conceded being part of the reason why the surrounding had become prohibitively expensive to live in, the social media agent declined to comment.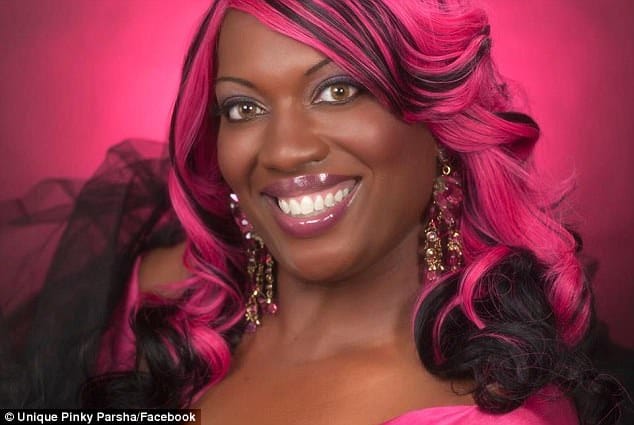 Addressing Parsha's concerns, Facebook said Pinky was not a direct employee, technically working for a third-party contractor affiliated with the social media company.    
Facebook added that it strives to create a 'fair and equitable' work environment for all of its employees, including contractors. 
The minimum salary at Facebook, according to company literature, is $15 an hour (which includes third party contractors), with the company having instituted better conditions for contractors including 15 days off paid vacation and a new child care benefit of $4000. 
Parsha noted that she only started working two months ago, but says that she has already began looking for a second job in order to help pay the bills. Or perhaps a room-mate situation that she might be able to get to away from the current high cost area she currently chooses to sleep in, albeit in her car.
Welcome to a brave new America…