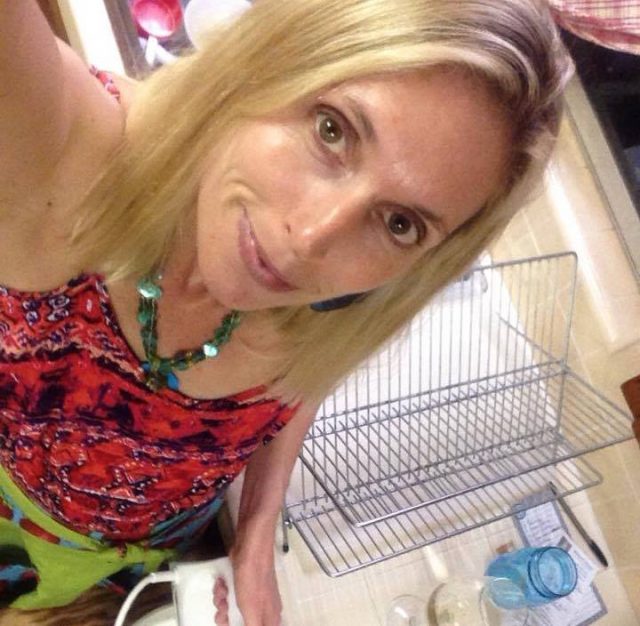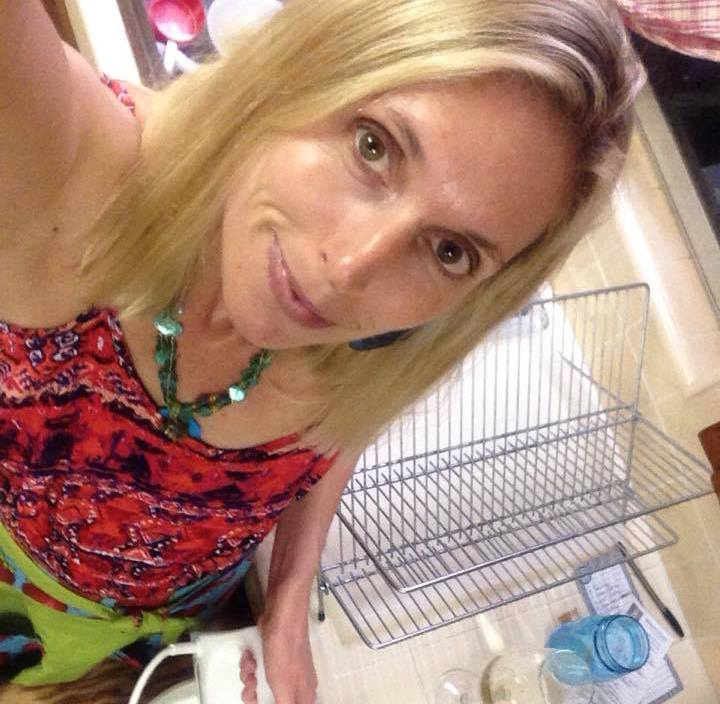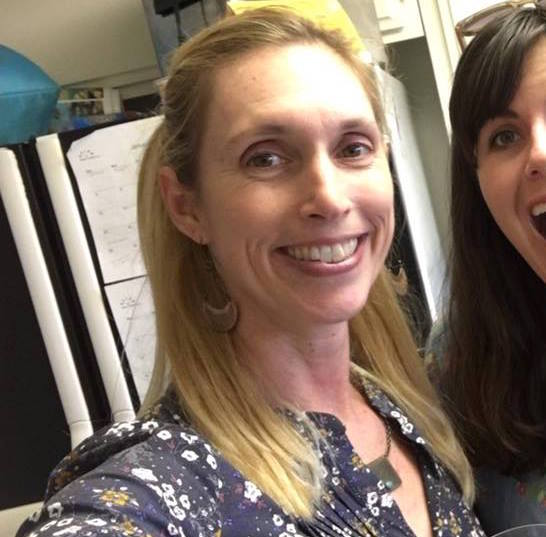 Shane Parmely a San Diego teacher is detained at a New Mexico border patrol after refusing to identify as US citizen. Questioning racial indoctrination.
Shane Parmely a San Diego middle school teacher was detained for over an hour at a New Mexico checkpoint after refusing to tell border agents if she was a US citizen.
The incident which was caught on video, courtesy of her passengers sitting in the woman's backseat as she stopped to answer questions has since gone viral, raising the question, is one obliged to reveal whether they are a US citizen when approaching state borders, even if they may not necessarily sound, or look like what would be construed to be a US citizen. 
At the time, Parmely who teaches English, art and theater told officers she didn't think she had to to answer their questions and after some back and forth, an agent told her she was being detained.
In the first of five videos, a Border Patrol agent asks, 'Citizens?' as Parmely drives up to the stop with her window down.
Answers Parmely: 'Are we crossing a border? I've never been asked if I'm a citizen before when I'm traveling down the road.'
After some back and forth between Parmely and the agent, who told her she had to answer his questions, she responded: 'You can ask, but I don't have to answer.' 
'You are required to answer an immigration question,' he said. 'You are not required to answer any other questions.'
At some point, Parmely asks if she can go or if she is being detained.
Responds the border agent: 'You are being detained, ma'am.' 
San Diego teacher #ShaneParmely refuses to answer citizenship question from incredibly stupid #PIG at checkpoint https://t.co/JU52cp4pnn

— TRAPPIST1 (@MCTV419) July 25, 2017
The agent eventually pulls a card out of his wallet with information about immigration law and the Supreme Court case United States v. Martinez-Fuerte. 
The 1976 decision allowed US Border Patrol to set up checkpoints on public highways leading to or away from the Mexican border, within 100 miles, which are not a violation of the Fourth Amendment. 
Retorts Parmely: 'So if I just come through and say, "Yes, I'm a citizen," I can just go ahead?'
Responds the border agent, 'If the agent is justified by the answer, then yes,'
Which leads to the teacher responding, 'So if I have an accent, and I'm brown, can I just say, "Yes," and go ahead or do I have to prove it?'
Adding, 'I have a bunch of teacher friends who are sick of their kids being discriminated against,' 
Responds the border agent: 'Ok, I'm not discriminating against anybody.'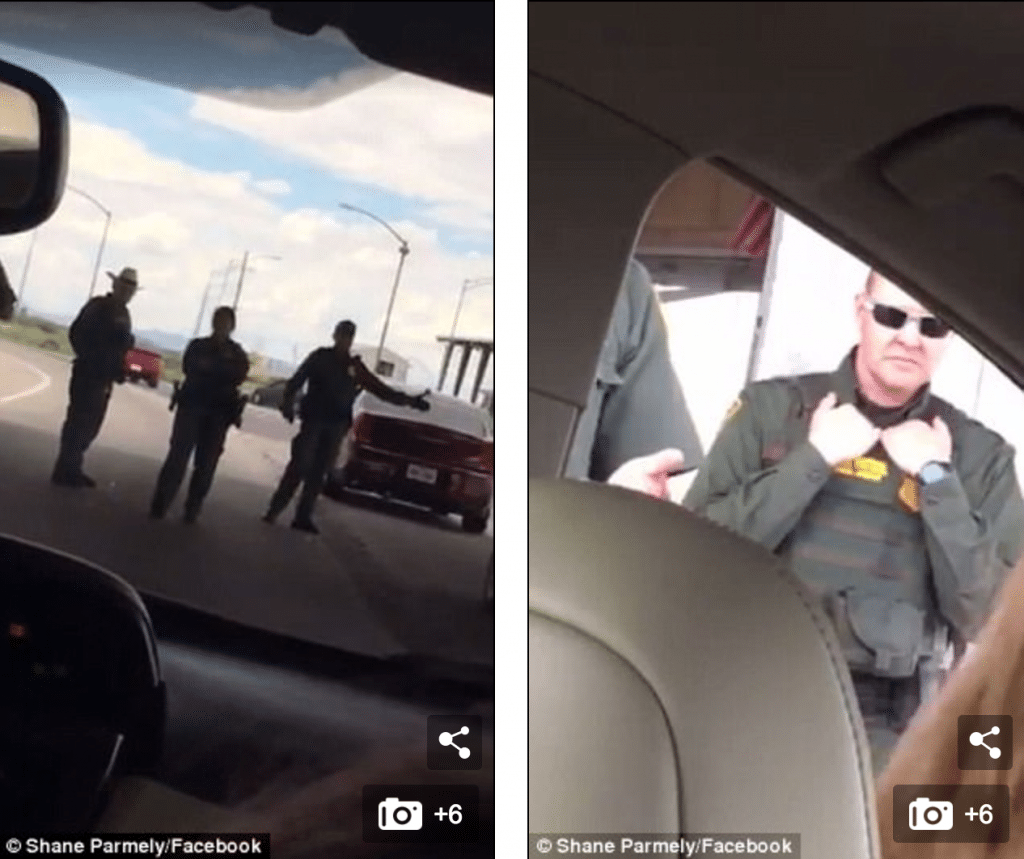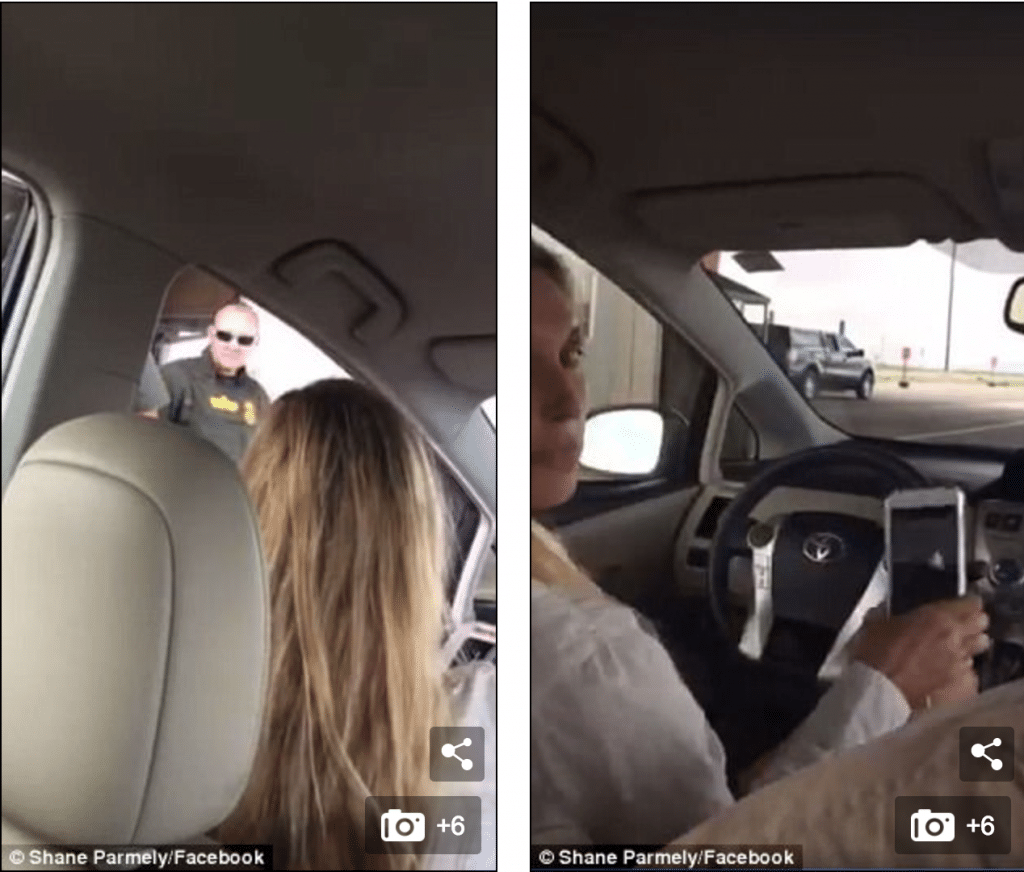 Matters escalated when Parmely's son asked to use the bathroom, with an agent saying he could not use the bathroom until Parmely said if she was a citizen or not. A different agent later escorted him to the bathroom.
Parmely was eventually let go without having to answer the agents' questions.
Since posting the videos on Facebook on Friday, Parmely has been mostly praised by commentators, while some took exception to the way she acted towards the agents.
Other commentators criticized the teacher, questioning how as an educator she was 'shaping minds.' Because critical thinking never goes far or does it?
While one commentator on the web responded, 'Stop wasting their time – they have a serious job to do. Get over yourself.'
While another wrote, 'I'm SICK of people claiming that law enforcement is the problem. Until of course you need them'.
Responding to her own threads, Parmely wrote, 'Enforcing racist laws perpetuates institutional racism,'
Adding, 'I'm sick of helping perpetuate racist laws just because I'm not inconvenienced by them.'
According to a flier from the American Civil Liberties Union, Border Patrol has the authority to stop vehicles at checkpoints and ask questions to verify citizenship.
The flier says that people can exercise their right to remain silent but may be detained if they refuse to answer citizenship questions. Agents cannot detain someone for an extended time without cause.
Responding to last week's incident, Border Patrol spokesperson Mark Endicott gave a statement to the San Diego Union-Tribune.
Told the man, 'Border Patrol checkpoints are a critical tool for the enforcement of our nation's immigration laws,' 
Adding, 'At a Border Patrol checkpoint, an agent may question a vehicle's occupants about their citizenship, place of birth, and request document proof of immigration status, how legal status was obtained and make quick observations of what is in plain view in the interior of the vehicle.
'During the course of the immigration inspection, if an occupant refuses to answer an agent's questions, the agent may detain the driver for a reasonable amount of time until he or she can make a determination regarding the occupant's immigration status.'