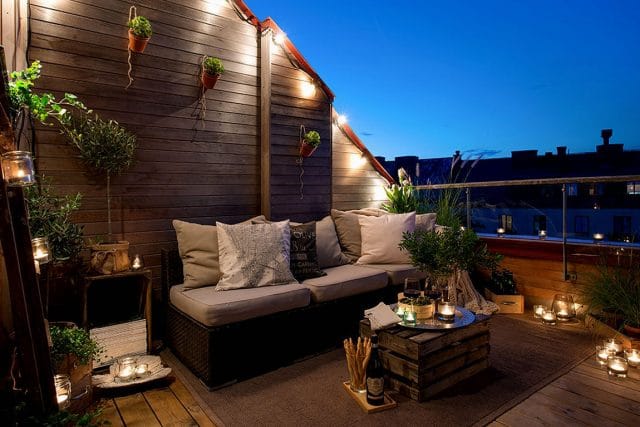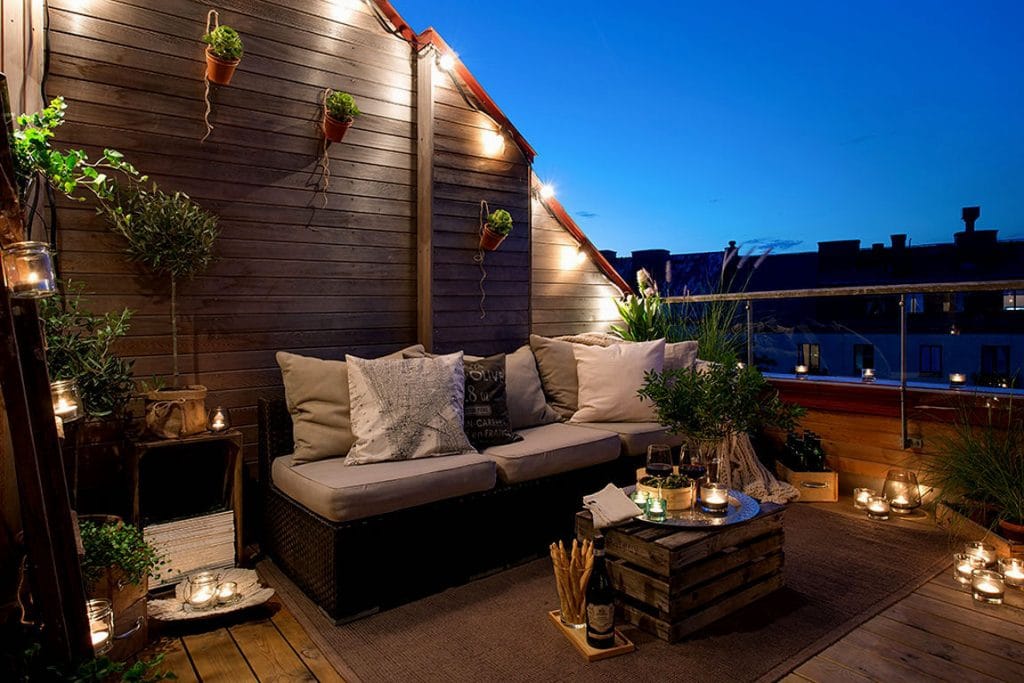 How the right outdoor lighting helps enhance home spaces: A primer on options that you should be thinking about to enhance mood, atmosphere and aesthetics. 
Spring is just around the corner and in order to make your preparations for spending more time outdoors, you should be thinking about your patio or deck.  As we look forward to warmer nights and sunny days, you may be thinking about those gatherings with friends and family in your garden or backyard that you enjoyed last summer.
One of the aspects that can really add to these experiences as the sun goes down, is to do with atmospheric, yet practical and appealing outdoor lighting.
Whether you own a small apartment with a small balcony or perhaps you have a large backyard that features a pool and dining areas, having the right outdoor lighting can drastically enhance these spaces. It really opens these areas up to a lot more possibilities. Think about entertaining your friends with a stylish dinner or cocktail party or a gathering of friends around the grill.
You have most likely heard about the built-on area lights or standard wall-sconce, but you may not have considered using lighting so that improves the atmosphere or ambience of your outdoor areas. Here are few important tips you can use to revive your deck or patio and a reason to spend a lot more of your time in the warm weather.
Outdoor Lighting For Your Grilling Area
When you add in a task-light near your grill, the act of burning those steaks will soon be eliminated. The barbeque lights are one of the best as they are weather-resistant and flexible. Today there are even battery-powered versions, if you do not have an outdoor electrical outlet. Here is a good selection of ideas for outdoor lighting.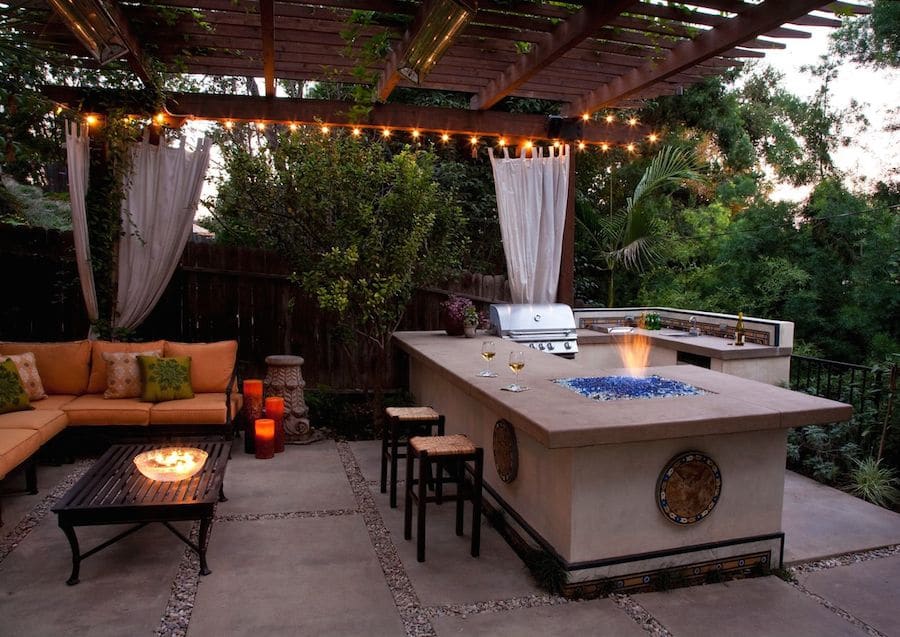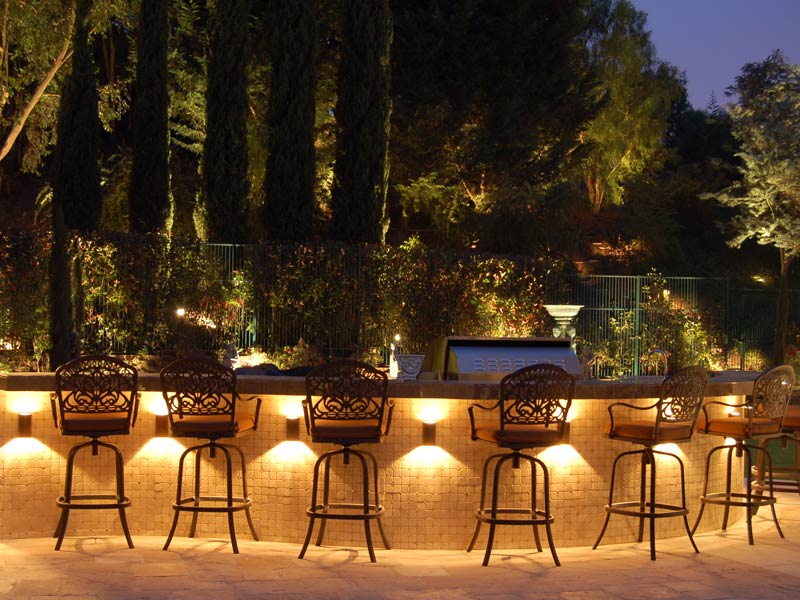 Outdoor Lighting Options For Your Dining Areas
Lighting is essential if you plan to enjoy a few meals outdoors, especially if you plan to entertain your guests. The correct lighting has the ability to set the tone for a relaxed meal or barbeque with family or friends that will extend well into the night.
For a dining table that is located outdoors, soft lighting really works the best. It offers an intimate and cozy atmosphere even if you only have a very basic patio furniture set. You may want to use a hanging candelabra over the table or use candles across the outdoor table. If you decide on suspended candles make sure you make use of a bobeches which are drip catchers. Lanterns are also able to achieve a fantastic effect for stylish or more casual outdoor tables. You can choose from a battery-operated lantern if you don't like the lanterns that feature a wick.
Outdoor Lighting for Your Steps
Not every home features stairways that lead to an outdoor oasis. However, if you do have a stairwell illuminating these steps offers a leading-line onto your patio or deck along with a safe passage for your guests. One of the ideal choices for your steps would include LED step lights. These are energy-efficient and many feature an automatic dusk-to-dawn feature. These lights are also very easy to install. If you want some more good news and ideas on outdoor areas, then this blog at outdoorfountainpros.com is perfect.
Outdoor Lighting For Your Balcony Railings Or Deck
Outlining your railings or gazebo using rope lights or a string of lights is a classy option. It is also a fantastic way to add pizzazz to a deck area just before you host a party. In addition, no one will take offense if you decide to leave these lights going for the remainder of the season.