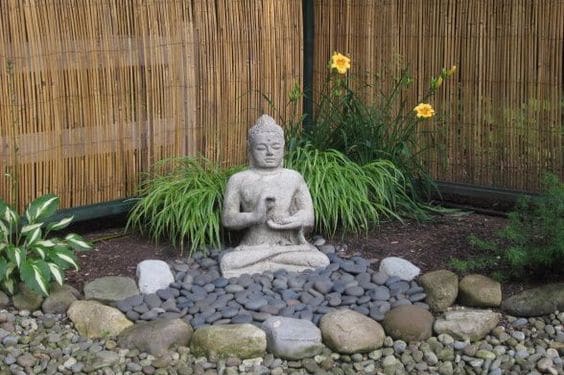 Creating home garden for meditation guide will require a reflection of your immediate surroundings, nature, and some imagination and know how advice.
Meditation is all about focusing within and bringing your attention to the exact moment that you are living. Typically, it is done in a quiet environment where you can pay attention to your breathing and block out distracting thoughts and noises. Being surrounded by nature can be particularly effective for reaching a deep level of meditation.
If you want to meditate outdoors, it is important to look for a quiet and restful space that you can unwind entirely. For some people, this is a park or green space. For the lucky few that have deployed pool and landscaping services, you can do so within the comfortable and convenient confines of your home.
One way to get around the space you are working with is by turning your own backyard into a private meditation garden. No matter how big or small your yard is, you can create a beautiful space where you can meditate. Try using these ideas to get started:
Decide Where To Put Your Garden
It is important to have a solid plan in place before you begin building your garden. A good place to begin is by figuring out which part of your yard you want to use for meditation. Look for an area where there is privacy and where you are unlikely to be interrupted by other people that you live with. If you live alone, you can turn your whole garden into your own private sanctuary.
You should also consider ways to remove distractions from surrounding neighbors. Barking dogs, playing children, and other noises can be a disruption. Fortunately, you may be able to use landscaping to help mute these noises to create a quieter space.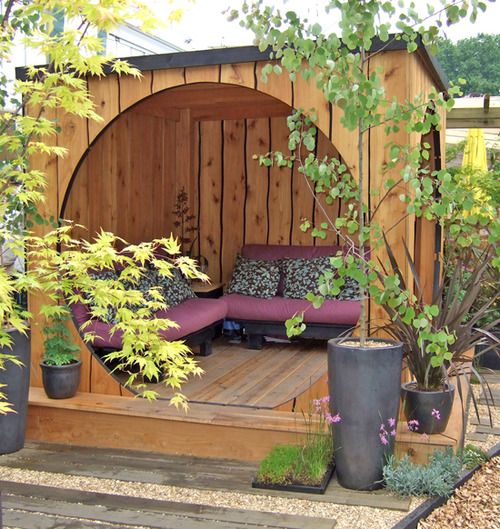 Come Up With Your Overall Design
The ultimate purpose of your garden should be to promote relaxation. Any type of design that makes this possible is perfect.
Spend some time thinking about how you want the finished garden to look. What types of plants or accessories would promote relaxation? What are your favorite colors? Is there any furniture you could add to the space that would help it feel more like a sanctuary?
If you are only using part of your yard, you can separate it from the rest of the space with a small fence or a gazebo. You can even use trees or shrubs to create an isolated area for meditation within a larger yard.
If you want, you could even go so far as to create your own private courtyard. If you don't have time for trees or shrubs to grow, you can also bring in arbors and allow vines to grow over the top of them.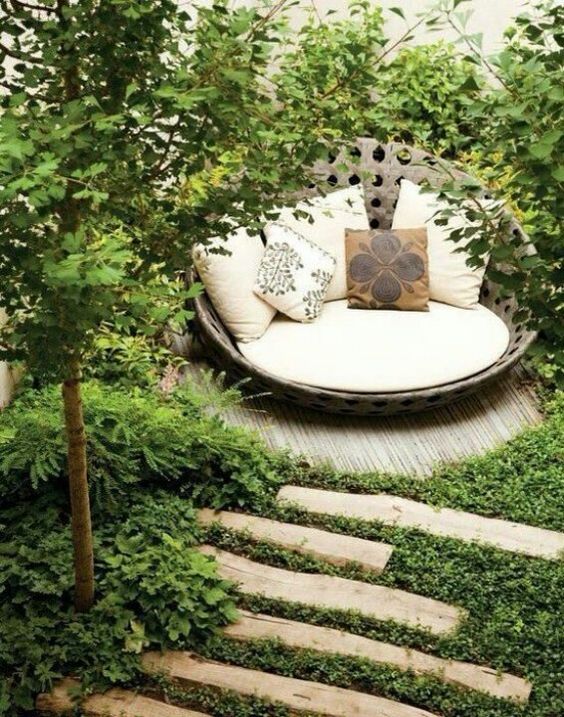 Look At Inspiring Photos
If you are looking for inspiration, there are plenty of books and magazines that you can use to view professionally designed meditation gardens. You can also turn to the Internet for inspiring designs. Bookmark your favorite photos so that you can use them to help create a space that you love.
There are many different approaches that you can take to creating your garden. For instance, you may want a Japanese-inspired garden that incorporates geometric shapes. Alternatively, you may want to go with a garden inspired by Chinese design with beautiful fish swimming in a small pond. English gardens or gardens inspired by the rugged beauty of the desert can also be good choices.
Make The Most Of Your Space
Take a look at your existing yard. Are there any features that you would like to draw attention to? If there is a particular part of your yard that you love, find a way to make it the focal point of your meditation garden.
Choose Native Plants
Instead of opting for exotic plants for your garden, choose plants that grow naturally in your own area. That way, they will be much more likely to survive and won't require as much care. No matter where you live, there are no doubt beautiful plants available that grow naturally in your region.
A water fountain for the backyard can be a great addition too and can really help you create a relaxing space that looks great and will help you chill out.
Best of all, these plants will have a tendency to draw in birds and wildlife, helping to enhance your garden.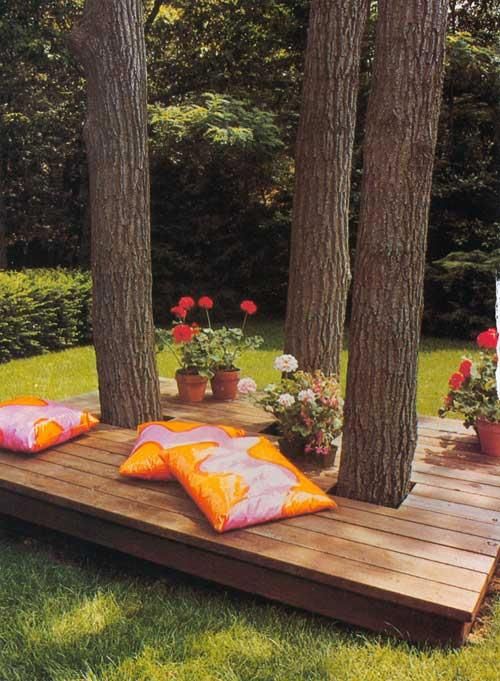 Think about Your Comfort
When choosing furniture for your space, think about how comfortable it will be to sit on. For instance, a metal bench placed in the sunshine is not a good choice since it will most likely get too hot to comfortably sit on during the summer. You should also choose furniture made from materials that are comfortable.
If you want to sit on the ground, planting grass can be a great option. Alternatively, you may even want to look into artificial turf so that it requires less care. Other materials that you may want to bring into your space include beautifully designed tiles, gravel, bricks, and natural stone. Try to find a good balance between hard and soft textures.
The Effort You Put Into Creating Your Garden Is Worthwhile
Having a beautiful space where you can meditate can help you lead a healthier, more balanced life. Meditation can result in a sense of inner peace that is impossible to achieve in any other way.
By creating a garden that allows you to relax and meditate in nature, you can enjoy the peace and serenity that come along with taking time out of your busy day for yourself.