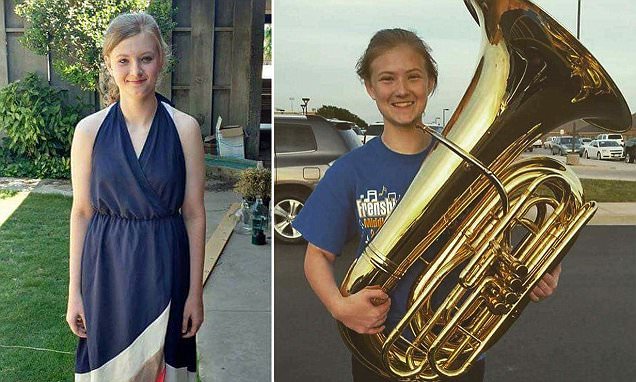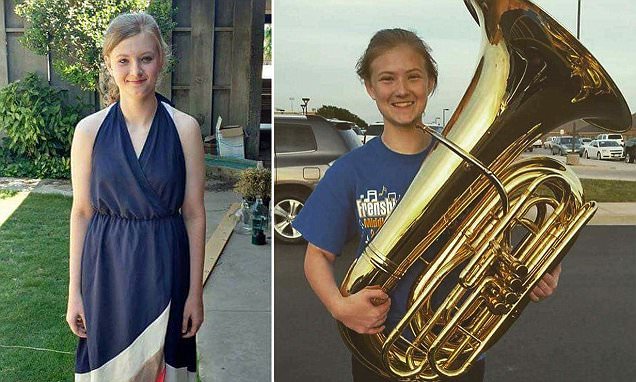 Madison Coe Texan teen electrocuted to death while charging her cellphone in the bath. Tragedy as a family seeks to warn others from avoidable death.
Madison Coe a 14 year old Texan teen has died after being electrocuted while trying to charge her phone while taking a bath.
The girl was in her father's home in Lovington, New Mexico, when the accident happened Sunday morning.
The 14-year-old's family said she 'either plugged her phone in or simply grabbed her phone that was already plugged in' while sat in the bath, electrocuting herself, reported KCBD. 
Told Donna O'Guinn, Madison's grandmother, 'I call her my shining star,
'She was very smart. Very good student in school. She just loved life.'
'She was just sweet to everybody and everybody loved her.'
The woman then explained how there was a 'burn mark' on Madison's hand from where Madison grabbed the phone, before adding she hopes it can be a lesson to others in future.
'This is such a tragedy that doesn't need to happen to anyone else,' she told KCBD.
'And we want something good to come out of this as awareness of not using your cell phone in the bathroom as it is plugged in and charging.
'We need to be aware. We need to teach our children that electricity and water do not mix.' 
Madison recently graduated from the eighth grade. She played basketball for his school and was a member of Terra Vista Middle School's band.
'It is with heavy hearts that Frenship Independent School District mourns the loss of Madison Coe. We wish to share our heartfelt sympathy with her family and friends as we carry the burden of this tragedy together,' district officials said in a statement.
A GoFundMe page has been set up to help her family cover funeral expenses. A service will be held for the 14-year-old in Lubbock, Texas, on July 15.