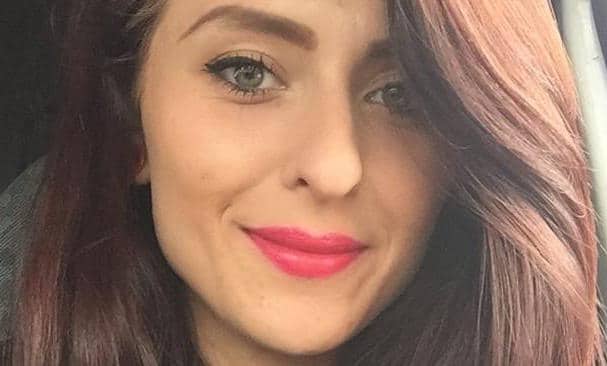 How Katie Widdowson a Birmingham woman died from necrotising fasciitis a rare flesh eating disease after a misdiagnosis. Family plan to file lawsuit. 
An inquest has ruled that 24 year old, Castle Vale, Birmingham, UK woman, Katie Widdowson dying from necrotising fasciitis, a rare flesh eating disease after a sex game gone wrong.
Admitted to hospital with agonizing pain in her left wrist, after having been tied up in bed by her boyfriend of five and half years, Dean Smith, doctors dismissed the woman's ailment as a minor concern.
At the time doctors assumed Widdowson, a local care assistant, had suffered a sprained wrist and sent her home with painkillers.
Unfortunately come the next day, matters devolved with the mother of a young son unable to move her arm which had overnight turned black and blistered. Widdowson was rushed back to hospital.
It was whilst being transported that Katie suffered a heart attack and was pronounced dead shortly after on January 2.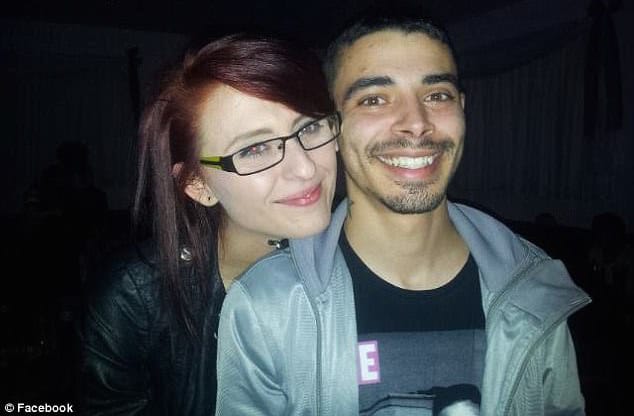 A subsequent inquest heard Widdowson had contracted Necrotising Fasciitis, known more commonly as a flesh-eating virus.
The killer disease can be caused by a small cut on someone's skin which can quickly develop into a deadly bacteria.
An inquest into her death found medical staff at Good Hope Hospital in Sutton Coldfield, West Midlands, failed to correctly diagnose her.
The woman's family have since blamed the hospital for Katies death, telling how she was not seen by senior doctors, but a junior doctor from India, who had only come to Britain four months prior noted the dailymail.
At the inquest, assistant coroner Emma Brown said that she should have been kept in hospital and undergone major surgery.
Told Brown at Birmingham Coroner's Court: 'They (the doctors) flagrantly ignored the policy that was there for the very situation Katie found herself in.
'Her early warning score was six and should have resulted in regular and ongoing observations and further investigations.
'These were not carried out. If Katie had remained in hospital, it is clear that her death would have been avoidable.
'These mistakes amounted to a gross failure to provide basic medical attention.
'Katie's death was due to Necrotising Fasciitis contributed to by neglect.'
Brown said there may have been other explanations for her injuries but the most likely was when she was restrained.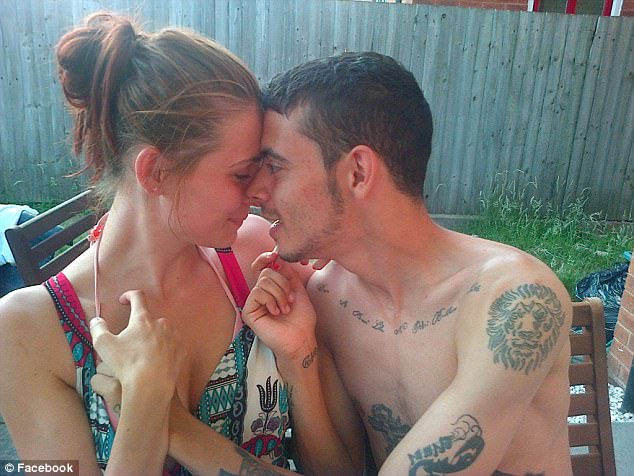 Katie's boyfriend Dean, 25, a chef, with whom Katie lived with, told the inquest he had tied Katie up with rope during a sex game days before her death.
He said: 'I do not remember much about it. It's not anything we have ever done before.'
Told Katie's mother, Trish Widdowson, 54: 'They (Katie and Dean) had been at a New Year's Eve party until 5am on New Year's Day.
'They'd got home around 6am and they'd had sex and she was tied up. They were a loving couple and it's nobody's else's business what they did behind closed doors.
'Later that day Katie sent Dean a photo of her wrist saying it was hurting.
'The next night her arm looked horrific. Dean took a picture of it while the ambulance was on its way.
'There is a black mark on the base of her thumb and we think that is where the injury started. 
'I don't know what caused the injury but it doesn't matter because that was not what killed her.
'When she went into Good Hope Hospital on the 1st she had a MEWS (Modified Early Warning Score) of six which is a red flag for sepsis but this was ignored.
'The junior doctor had only been in the country for four months. She had come over from India. If they had treated Katie properly she would still be alive.' 
Adding: 'I cannot imagine how scared she must have been that night.
'The inquest said there were three things that could have caused the death.
'The first thing was it could have been caused by trauma to the wrist by falling on the stairs leading up to her flat.
'The next could have been a tiny cut from when she entertained the baby by diving into hedges and things like that.
'And the third thing was the sex game.
'I spoke to her on New Year's Day morning and she was fine.
'The next we knew or heard was a phone call at 9pm.
'She usually phoned every single day without fail and then we had a phone call to say she was in an ambulance have a cardiac arrest.
'It was awful. My first thought was just 'what has she done?'
'When she first went to the Good Hope Hospital at 11pm on New Year's Day complaining about her wrist she told the staff how much pain she was in.
'The pain was going all the way from her wrist to her left breast.
'Initially the nurse did what he was expected to do, he took her temperature, blood pressure and heart rate and everything was abnormal.
'He handed Katie over to one of the junior doctors and she made her observations, but she said she had taken all the readings, but not recorded them.
'She knew there was something a little bit amiss.
'She then went to the senior doctor, because she thought Katie had Compartment Syndrome.
'Katie had an x-ray, but the senior doctor just said it was a sprained wrist.
'Everything her body was screaming was not consistent with a sprained wrist.
'From what we can remember the senior doctor looked at her paperwork and said it was a sprained wrist.
'Because he saw her walking in looking OK I think he just assumed it was that.
'After that, Katie was supposed to have 30-minute assessments but she didn't have any.
'She should have been put in a cubicle but she was sent to the waiting area because there weren't any beds for her.
'When she woke up the next day, she had two burn marks on her arm.
'She had been out the night before and had had a little drink.
'She was taken to Heartlands hospital and we got there at about 10.05pm and they had got her in the recess unit, but she was non-responsive.
'Her arm was completely dead and there was no blood running to it.
'I think we all went into shock, they hadn't said she wasn't going to make it, they were doing everything in their power to save her.
'They said if they could stabilise her they could amputate it, but they couldn't stabilise her.
'Colette, Katie's mother-in-law mentioned that she had a tiny thorn in her wrist that the doctors didn't spot.
'Everything was black and blistered – it looked like someone had poured a boiling hot kettle over her arm.
'If anything positive can come from Katie's death, it is that another life can be saved.'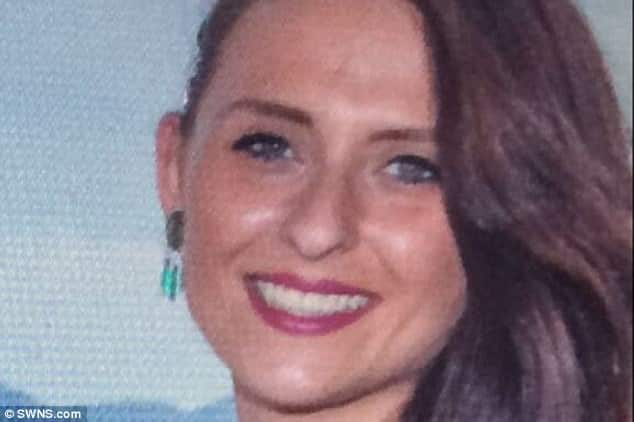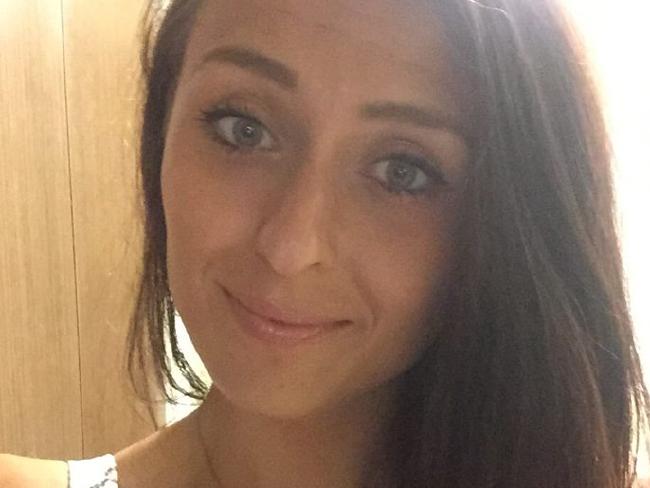 Told Katie's boyfriend, Dean: 'The coroner did say it was most likely to be the tying up as the cause (of the deadly infection) but I have no recollection of it, we were drunk because we'd been celebrating the New Year.
'I went to work on New Year's Day at about 11.30am and she was fine.
'She messaged me at 5pm a photo of her swollen wrist.
'We went to the hospital and the first doctor we saw referred her to a more senior doctor, but they just dismissed her.
'I think they were busy and understaffed.
'Katie told the doctors at the hospital that I tied her up.
'The next day I woke up about 11.30am and I was leaving for work and I said if you need me during the day then I will come home.
'Her condition got worse and I told my kitchen manager, but by the time the ambulance arrived she was very delirious when talking to the paramedics.
'In the ambulance, she looked at me and smiled and then she suffered a cardiac arrest.
'They managed to get her back.
'She eventually suffered another cardiac arrest and died at 5.20am on January 3.'
'She was a fantastic mum to our son, she would've done anything for anyone – she was a great person.
'We met on May 19 2012, through a friend at a party and it was definitely love at first sight.
'I have lost the love of my life, I've lost everything.
'I've lost my fiancee, we were due to get married.
'I've lost the best mum my child could ever have.' 
Widdowson's family are now considering taking legal action against Heart of England Foundation Trust which runs Good Hope.
A spokesperson for Heart of England NHS Foundation Trust which runs Good Hope Hospital, said: 'We will be releasing a statement about this case on Monday after we have spoken to the relevant people involved.'