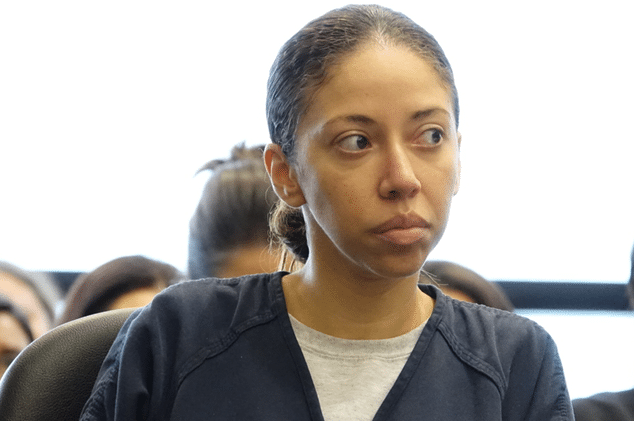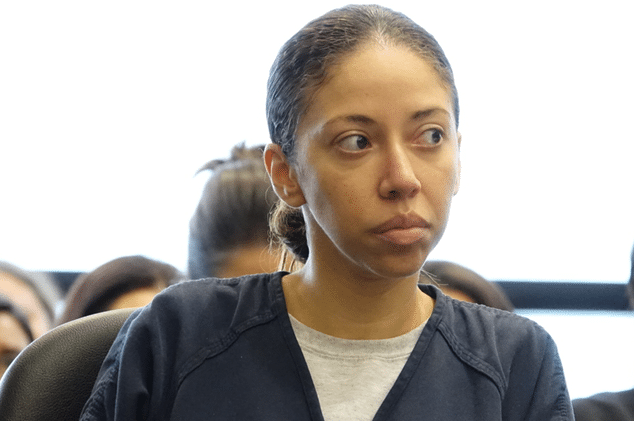 Dalia Dippolito sentenced 16 years: How a West Palm Beach, Florida woman sought to use her sexuality and female gender to commit crime and get away with it. 
Dalia Dippolito a 34 year old West Palm Beach, Florida woman was on Friday sentenced to 16 years jail for the 2009 attempted plot to murder her then husband, Michael Dippolito.
The sentencing comes after the wife, a former escort believed herself to be dealing with a hitman when she told the man in a hidden video camera recording, she was '5000 per cent sure' she wanted to go through with the murder of her husband.
Instead, unbeknownst to Dalia, the man she'd already given a downpayment of $1200 to buy a new gun with was in fact an undercover detective.
Friday's sentencing came after she'd been found guilty of solicitation of first degree murder last month reported the Dayton Daily News.
It had been the third trial that the ex wife had faced, after a 2011 trial which had convicted her to 20 years was overturned, with a second trial resulting in a 3-3 hung jury.
Last month's guilty verdict saw all 6 jurors return a unanimous guilty verdict in less than 90 minutes.
At the center of the Dippolito's defense was the implausible claim that she had merely 'acted' out her ex-husband's plot for murder for a reality show.
A reality show that the ex wife claimed the ex husband and the hitman were 'desirous' in appearing in an attempt to perpetuate fame and fortune. Claims that the both men debunked, with the ex husband demanding that he simply wanted the title of his home returned to his own name after 'being tricked' to signing it over to Dalia, shortly before the murder plot.
Of note, part of the stipulation of the exchange included the wife not being permitted to sell the house without her then husband's signature or his death.
Prosecutors argued Friday that she should be sentenced to 30 years while her attorneys pushed for two years and probation reported the Palm Beach Post.
Her lawyers chalked it up to a one-time mistake and said it was important for Dalia to raise her son, who is only 14 months old.  
At the time of the woman's impregnation she had been under house arrest over the last 8 years, with many commentators having accused the woman of having purposefully contrived an unlikely pregnancy in a bid to get a reduced jail sentence should she be convicted.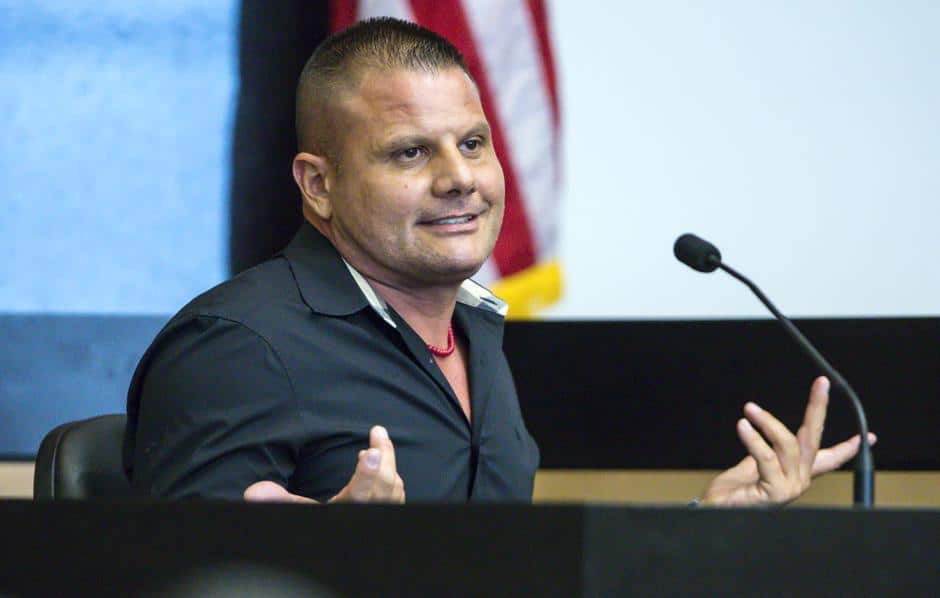 In delivering his sentencing verdict, Circuit Judge Glenn Kelley said Dalia acted in a 'cold and calculated manner' while noting that the ex husband's life had been ruined when his ex-wife plotted to have him killed. 
Michael said Dalia and her attorneys falsely portrayed him as a wife beater and tried to make him look bad to somehow justify her actions.
Of note, the husband had previously been convicted of conning an investor out of his investment and had been on probation when he met Dalia, circumstances that the woman claimed she was never aware of, and having felt deceived.
The ex husband conceded having met Dalia while still married to his first wife after hiring her one evening as an escort and then finding himself enraptured by her.
Within four months of having met Dalia, the husband divorced his wife and five days later married Dalia,
Told the husband via ABC, 'Listen, when I met her, it was very exciting,'
'We got along really well. Our sex life was amazing and that was part of the whole reason, you know, I was so into her and I thought she was into me.'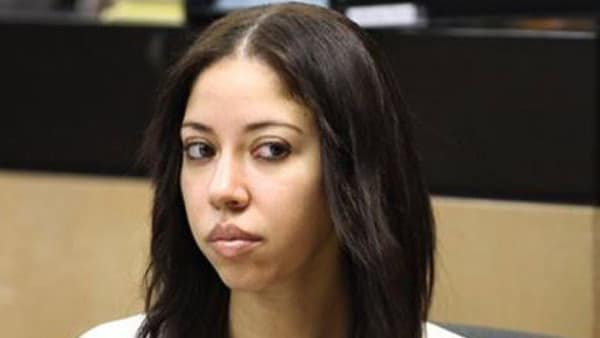 At the time of the pair meeting, Mike Dippolito was 'living the life,' owned his own Boynton Beach town beach house, drove a Porsche and had over six figures in his bank account and was looking for love. Or rather passion. At any cost.
The prosecution presented a 23-minute video in which Dippolito agreed to pay undercover officer Widy Jean $7,000 to have her husband killed.
She also discussed various plots before Jean said he would kill her husband at the couple's home, making it look like a botched burglary while she was at the gym.
Prosecutors also called Michael, who believes his wife twice planted drugs in his SUV before calling the police so he might land back in prison for violating his probation.
Attorney for #DaliaDippolito says he plans to file notice of appeal soon, will seek Dippolito's release on appellate bond. @CBS12 pic.twitter.com/6qocTyLIdC

— Chuck Weber (@ChuckWeber12) July 22, 2017
According to the Palm Beach Post, prosecutors also read for the jury X-rated text messages Dalia exchanged with a now-deceased lover, Mike Stanley, in 2009 after she got married.
She had Stanley impersonate a doctor to help her hide the $100,000 she stole from her husband. He then pretended to be a lawyer to trick her husband into thinking he had completed probation, prosecutors said.
In one text message,Dalia rejoiced after persuading her husband to put their town house in her name only; in another, she complained after learning she still couldn't sell it without his signature.
Prosecutors also showed video of her interview with detectives at the police station after being made to believe her husband had been killed. 
She volunteered potential killers, including her husband's former crime partners, and denied knowing Jean when he was brought before her in handcuffs as the killer. 
Told the ex husband during Friday's sentencing, 'It's not even real,'
Adding, 'It's like I can't even believe we're still sitting here like this girl didn't even try to do this.'
#daliadippolito must sorely regret the day she came up with a plan to have a hitman whack her husband #liferuined pic.twitter.com/s0faorDpyO

— Terri Parker (@wpbf_terri) July 21, 2017
#DaliaDippolito "defames every other woman who is a victim of domestic violence," w/ claims Michael Dippolito abused her, ASA Williams says.

— PB Post Courts (@pbpcourts) July 21, 2017
#DaliaDippolito and her attorneys' lies and inability to grasp reality continue. It is everyone's fault by their clients. Total BS

— Lisa O'Brien (@obrienlann) July 20, 2017