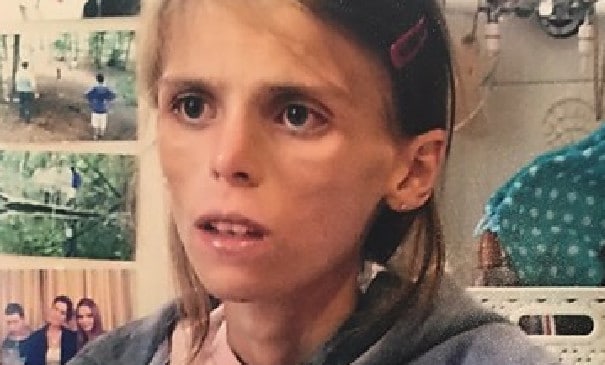 Pippa McManus suicide death: How a health care system let down a girl in the grips of anorexia and an eating disorder along with her family whose faith they held.
A UK coroners inquiry has heard how a then 15 year old girl, Pippa McManus who had been suffering from anorexia took her own life after coming to the view that the disease had beaten her and that she was no longer able to cope.
The teen's suicide death according to a report via the UK's sun came days after she'd been released from a psychiatric hospital. Of disconcert are family claims that they weren't warned that Pippa was at suicide risk.
The coroner's report told of the lack of support given to the teen and her worried parents partly contributing to her death.
The 15-year-old, who weighed 56 pounds (25.4 kilos) who was in the grip of a severe eating disorder when she was admitted to a mental health facility in September 2014, died after stepping in front of a train five days after she was released in December 2015.
By the age of 13, the girl was obsessed with diet and exercise, with video even showing the skeletal girl insisting on exercising days before being released from 'The Priory hospital' where she had been admitted to.
Pippa McManus was aged just 15 when she killed herself after suffering from anorexia, anxiety and depression pic.twitter.com/e0Byur36HK

— ITV News (@itvnews) May 2, 2017
Leading up to her suicide death, McManus wrote several farewell letters to friends and family. One note described how she wanted to 'grow up and have a life, but I don't have one.'
'I cannot fight anorexia any more than I have done. I have tried so very hard, but it has won me,' she wrote.
The girl would kill herself one morning after an argument at the family home, walking to a train station in Stockport, Greater Manchester, where she killed herself.
Her death was found to be suicide, with the jury condemning the discharge care plan as inadequate, and saying there hadn't been enough communication about Pippa's risk of killing herself.
Of note, the inquest heard how Pippa McManus had a history of self-harming and had previously written a number of goodbye notes to her family, doctor.
During investigations, Pippa's mother Marie, described her daughter's illness as a 'nightmare.'
Adding, '[Pippa] hated herself. She thought she was the ugliest person in the world. Whatever you said, it didn't make a difference because that's what the anorexia was telling her.'
'Effective treatment is needed more quickly and if this had been available to our beautiful daughter, maybe she would still be alive today,' she said, adding that the family had been 'let down by everybody.'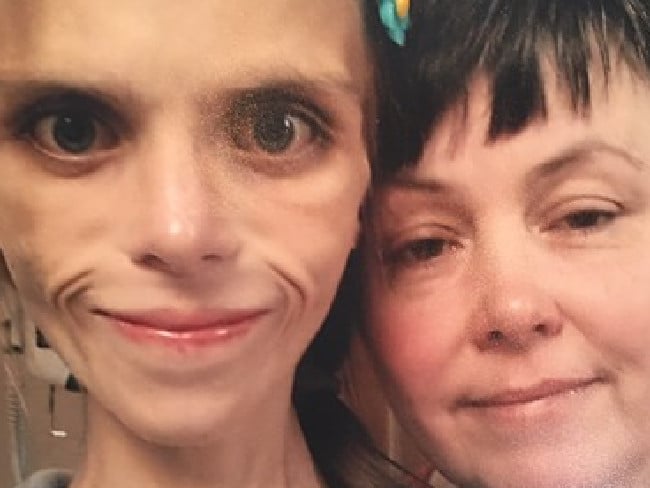 Pippa, who was affectionately known as 'Pip', had one of the most severe cases of anorexia the hospital had ever seen, Stockport Coroner's Court heard.
'Our heartfelt sympathies are with Pip's family and we will now carefully consider the findings of the jury,' said Paula Stanford, the director of the mental health facility where Pippa stayed.
Offered a spokesperson for the Pennine Care NHS Foundation Trust: 'We accept the findings of the inquest into Miss McManus' death. We deeply regret any shortcomings which occurred in this case and would like to offer our apologies and sincere condolences to the family', while saying that they now 'planned to learn how to further improve our services.'
Deborah Coles, director of INQUEST, a charity that supported the family during the court process, said her parents' 'concerns were dismissed and minimized throughout'.
'Pip's death has exposed a mental health system which pushed through the discharge of a highly vulnerable child without any of the support or care in place to make sure she would be safe,' she said.
Of question is why and how carers at the treatment facility where Pippa was admitted and discharged from failed to offer further communication with the girl's family?
While others wonder, including this author how her carers had come to the conclusion that the girl at a mere 56 pounds and obviously still debilitated by her disease was ready to be released back to society again ….?