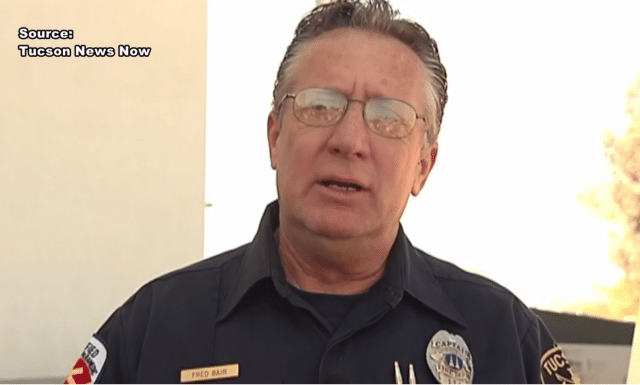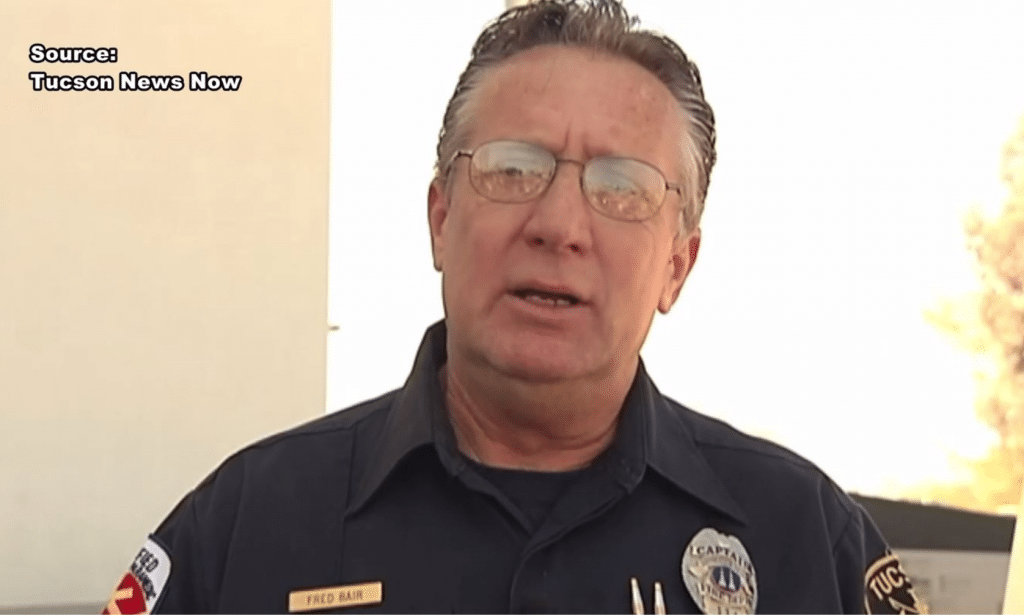 Frederick Bair Tuscon fire captain murder suicide: A fire official targets his ex wife and a new romantic interest in a love triangle shooting.
Tucson, Arizona fire captain, Frederick Bair, 60,  has been identified as the individual who on Friday night entered a local restaurant before shooting dead a man, wounding his ex wife before fatally turning the gun on himself.
A report via tucson.com identified cited the Pima County Sheriff's Department saying the the fire official entering an upscale mall where upon after making his way through Firebirds Wood Fired Grill fired off multiple rounds.
Killed at the scene was Eliot Cobb, 63, with Bair's ex wife, 57 year old Mary Jo Bair shot in the leg. The woman is expected to recover.
Deputies said Bair, who worked for Tucson Fire Department for 24 years, and Cobb were already dead when they arrived at the busy restaurant in the La Encantada mall.
A witness told KOLD they heard 10 shots fired inside of the busy restaurant. 
"I heard 10 gunshots and we hid under the table" Witness at Firebirds saw suspect shoot & then turn gun on himself pic.twitter.com/mRH7mmWbKf

— Kristin Haubrich (@KristinHaubrich) April 15, 2017
At the time of the shooting, circa 7.30pm, restaurant patrons were ushered out the back door to safety. 
Offered Toni Escuibel, who was at the restaurant with family and friends to celebrate her daughter's 13th birthday, 'the scene was chaotic.'
"My husband turned around and said, 'Everybody under the table," Escuibel said. '(We) heard some screaming some scuffling up at the bar. There were probably about 10 shots – and it was pretty harrowing. Pretty harrowing, not fun for young girls to have to go through that kind of experience.'
Told the Pima County Sheriff's Department in a statement: 'After speaking with witnesses, deputies determined the incident was isolated to the restaurant and no other bystanders were injured as a result of the shooting.
'At this point in the investigation it appears that one handgun was used. This was not a random incident and involved no other parts of the mall or surrounding establishments.'
Officials said they believed the triple shooting may have been the result of a love triangle, with Bair having known the other man.
Frederick and Mary Jo's divorce was finalized in September. According to Facebook, they married in 1991.
Frederick received local media attention in 2011 when he saved two young girls from a burning house, as reported by KOLD.