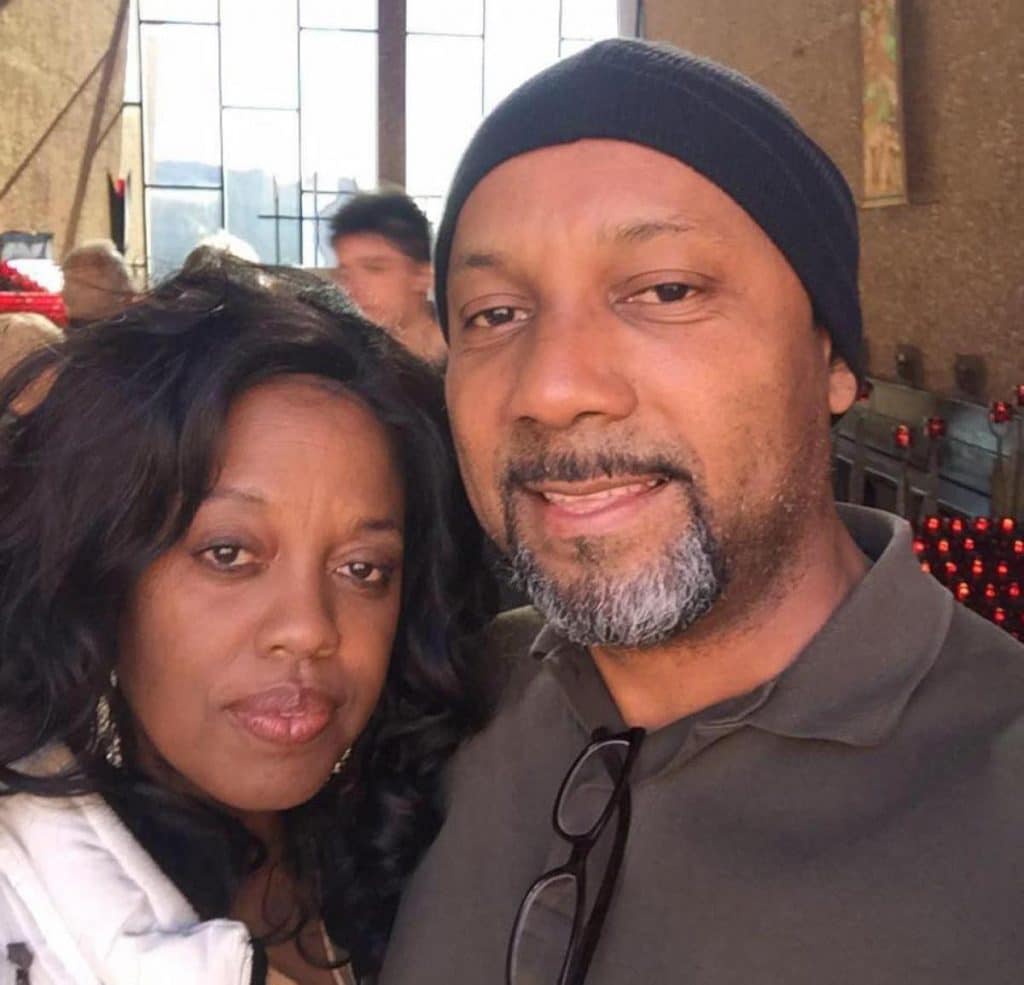 What led to Cedric Anderson, San Bernardino school shooter killing his teacher wife, Karen Smith in a domestic violence murder suicide? 
Karen Smith, 53, a female teacher has been killed and two children injured at a San Bernardino elementary school shooting Monday morning.
Media reports told of the shooter, Smith's husband, Cedric Charles Anderson, 53, of Riverside, California, entering North Park Elementary school at 10.25 am, where he signed at the front desk saying he wanted to visit his wife. 
Unbeknown to front office administration officials, Anderson had entered the school with a concealed handgun.
From there Smith's husband, made his way to a mixed grade classroom where he brandished the weapon in front of his wife's 15 students, whose grades ranged from first to fourth, and two teachers aides.
Soon after Anderson opened fired on his wife, striking two children standing near her before turning the gun on himself. 
Shot dead was 8 year old boy, Jonathan Martinez who at the time of the shooting was standing near the teacher.
Responding police found both Smith and her husband dead in the classroom. The two children, Martinez and a 9 year old student were taken to hospital in critical condition, with the 8 year old boy mortally succumbing to his injuries later that afternoon. 
North Park Elementary School teaches from kindergarten to Grade 6 between the ages of five and 12.  
San Bernardino police said the children were not the gunman's targets, but were 'the unfortunate victims of injuries from being in close proximity' to the instructor reported reported KTLA. 
Pursuant to the school shooting, police said they believed the shooting to be the result of a domestic murder suicide specifically targeting the teacher.
Police said the shot children were not related to either the teacher or the shooter. 
Watch: Two adults killed, two children injured in San Bernardino elementary school shooting pic.twitter.com/9lk8oyHA8d
— Los Angeles Times (@latimes) April 10, 2017
During a subsequent press conference, San Bernardino Police confirmed that the shooter signed in at the front desk and was known to other staff. 
From the front desk, he walked to his wife's classroom where he opened fire. 
'The entire incident is limited to a single classroom. The suspect had come to visit the female victim,' Captain Ron Maas of the San Bernardino Police Department said. 
Following the shooting, police told of searching Cedric Anderson's house, Monday afternoon. 
A report via the nydailynews told of the Smith and Anderson recently estranging after a brief marriage.
San Bernardino Police Chief Jarrod Burguan said Anderson had a criminal history, including domestic violence arrests from a previous relationship as well as weapons and drug charges.
A Facebook profile belonging to Anderson showed him and Smith on a 'date night' in early March. He later called her his 'angel.'
Told Anderson in the video (see above), 'What I love about my wife, boy, she is making me really happy, She knows when to ignore me. That makes a happy marriage.'
Anderson's wife posted on her page that she and the alleged shooter marrying in January.
What led to the couple recently separating wasn't necessarily understood, with San Bernardino Police Chief Jarrod Burguan saying it wasn't clear what motivated the husband to shoot his teacher wife dead.
Of note, a report via the Los Angeles Times told of the couple being friends for about four years before getting married.
The deceased teacher who had worked as a teacher for more than 10 years, is survived by her four children.
Following the shooting, some 520 children in the school were evacuated. 
Students were seen making their way across the playground holding hands before being put on buses to leave the scene.
They were taken to California State University San Bernardino to be counted by school officials and interviewed by police if necessary. 
Law Enforcement from all over the region respond to shooting inside NorthPark elementary school in San Bernardino pic.twitter.com/8foxQaTQWR

— Doug Saunders (@crimeshutterbug) April 10, 2017
Of disconcert is a July 2016 Facebook post that Anderson wrote about how 'fed up people' kill.
'The truth of the matter is when people get fed up, people get killed! It's the folks who think they have nothing to lose with there evil ways that puts innocent people at risk to die!' he wrote. 'Most fed up people kill the innocent. ISIS, Bad Cops, Mass Killers, Domestic Violence Killers.'
North Park Elementary School is just nine miles from the Inland Regional Center where 14 were killed and 22 were injured in the 2015 San Bernardino terrorist attack. 
A research report feed told of San Bernardino being the 220th school shooting in America since 2013. So exactly one per week, on average. Welcome to a brave new America….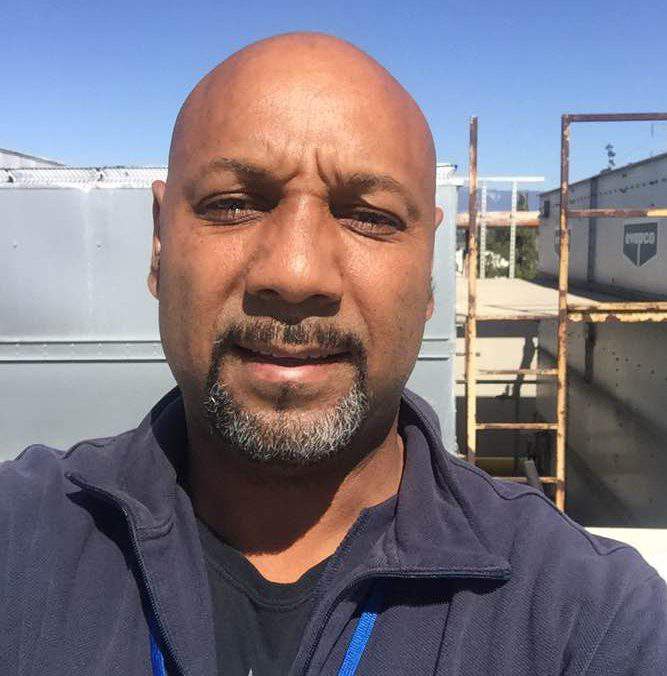 Investigators searching a home in a gated neighborhood in Riverside. It may be linked to deadly school shooting pic.twitter.com/NCTwkZiVHy

— Amy Powell (@abc7amy) April 10, 2017
San Bernardino is the 220th school shooting in America since 2013. So exactly one per week, on average https://t.co/KmdYorABKF pic.twitter.com/8WUuYTDcsd

— Mike Rosenberg (@ByRosenberg) April 10, 2017