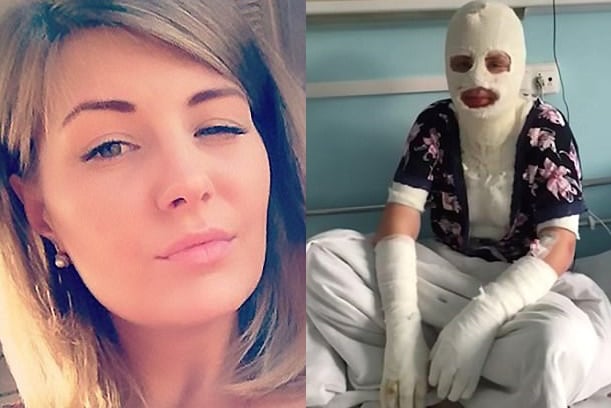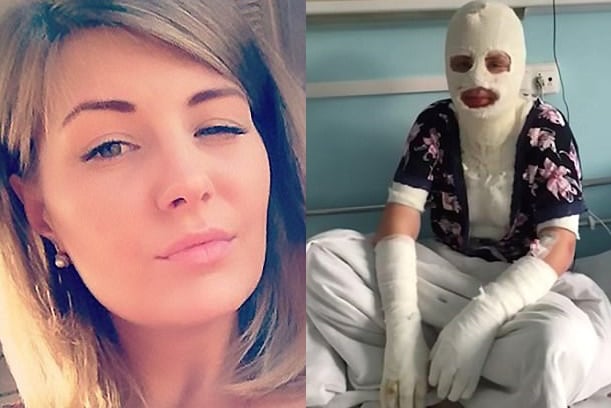 Yekaterina M a Russian woman survives an acid attack at the hands of her boyfriend, Vyatcheslav after the man flew into a jealous rage. 
The boyfriend of Yekaterina M has been investigated by police after the 'jealous' man allegedly poured acid over his girlfriend and set her on fire.
The incident told Russian media comes after the 24 year old woman posted photos of a former boyfriend's dog on social media, setting the wrath of the new lover, since identified as Vyatcheslav.
Local media tell of the outraged boyfriend pouring acid over her at his Moscow apartment and setting her alight. During the attack, the man pinned his girlfriend down to preempt her from putting out the flames.
The incident led to the woman sharing images of her covered bandages at hospital along her entire face, her chest and both her arms.
Yekaterina said the fire started as they struggled in Vyatcheslav's bathroom: 'The shirt I was wearing immediately started to burn.'
Adding: 'I was trying to take it off, but he held me. Only later did he turn on the shower and put out the flames.'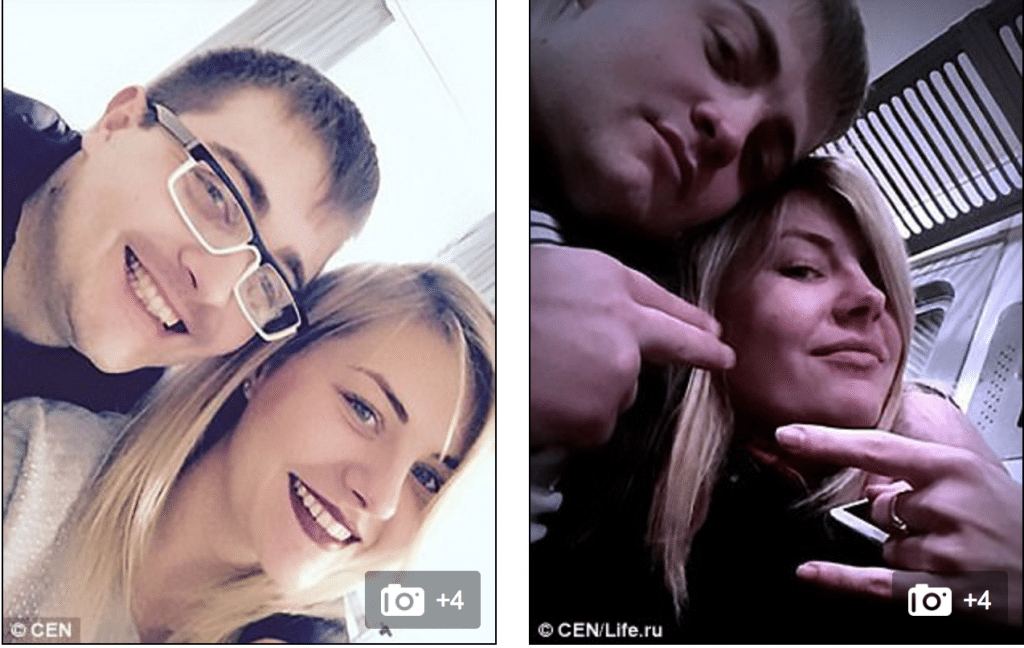 Despite her agony, Vyatcheslav allegedly kept her in the flat away from medical treatment for two hours.
The attack according to a report via the UK's sun happened after a night in with friends when Yekaterina took a prank photo of her pet dog sitting on the door of the oven.
Jealous Vyatcheslav told her not to share the snap with her ex-boyfriend, who had co-owned the dog with her.
Explained Yekaterina: 'He asked me not to share this photo, but I did, in our chat.'
It was upon finding the photo in the sent box of his girlfriend's phone the following day that Vyatcheslav went wild.
Explained the abused woman: 'He thought that I wanted to get back with my ex. He told me that I had five minutes to leave the place.
'My dog was still in there, so I could not abandon it there. I was trying to make a joke out of the situation.' 
Medics believe that despite extensive burns, Yekaterina is likely to make a full recovery with just a small scar under her chin.