Virginia Colvin has been charged with the abuse of a corpse after traveling more than a 1000 miles with the body of a deceased man in a suitcase. 
Cops in two states are trying to figure out what led to 56 year old Johnstown, NY, woman, Virginia Colvin hauling an elderly man's body in a suitcase more than 1000 miles from upstate New York to Arkansas before dumping it in a rice field.
Johnstown Police said they got a call from a person who reportedly saw a body in a pickup truck. Upon her detainment, Virginia Lee Colvin also known as Virginia "Ginger" Colvin, faced a preliminary charge of abuse of a corpse.
A report via WRGB tells of the contents of Colving's suitcase being found at a Prairie County farm 50 miles northeast of Little Rock appearing to be that of a man who died in Johnstown, New York last week. 
The body has been sent to an Arkansas crime lab to be identified and to pinpoint how he died as speculation mounts that the man might have been murdered. 
Told Johnstown Police Lt. Dave Gilbo: 'At this point in time, we believe that he died of natural causes,' 
'We just can't determine why the body was transported from here to Arkansas.'
Arkansas State Police say Colvin was arrested in Arkansas on Wednesday night in connection with the case.
State police say she is being held in the Prairie County jail.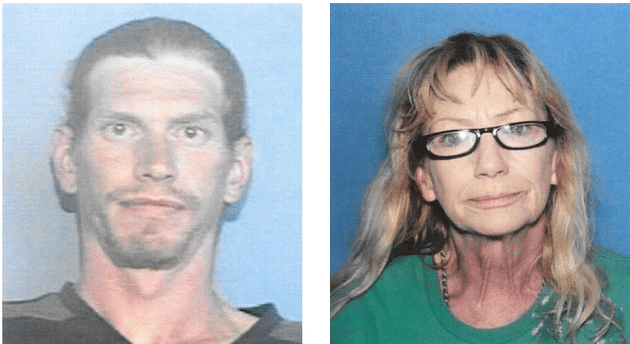 KATV reported a man who is jailed in Arkansas on an unrelated charge is also being questioned. 
The man, Michael Stivers, is being held at the Lonoke County Jail on charges unrelated to the discovery of the body.
A report via arkansasonline told of Stivers along with Colvin having been a caretaker of the man whose body was found in a suitcase.
Police told of both Colvin and Stivers having relatives in Arkansas.
Investigators are now focusing on what happened after the man died and whether the man or the federal government were victims of fraud.
Gilbo said that there have been cases in Fulton County, New York of people trying to collect the Social Security checks of the deceased. At present police have yet to determine if Virginia Colvin had sought to defraud the state. 
Cops say it might take months to identify the remains and determine a cause of death.
ONLY ON @KATVNews: Virginia Lee Colvin brought in to Prairie Co. Detention Ctr., charged with felony abuse of corpse pic.twitter.com/iUcB6PDRpR

— Kimberly Rusley (@KATVKimberly) March 9, 2017