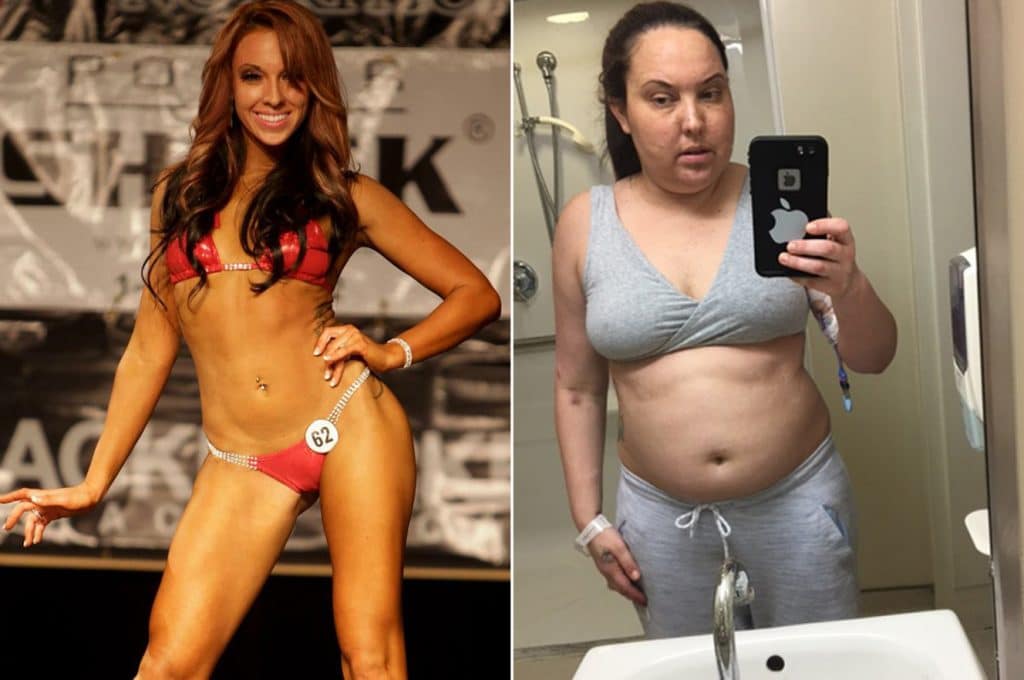 Vicki Perez bikini model ordeal with brain tumor which caused her to bloat and put on over 40 pounds as the fitness model fought to win her disease. 
Vicki Perez a Florida bikini model has revealed how a brain tumor caused her to gain 42 pounds.
The fitness model said she noticed the weight gain coming on in October 2015, where in less than a year she saw her weight balloon from 130 pound to 172 pounds.
But why?
Of note, nothing in Perez's schedule had changed, having maintained her rigorous daily schedule and strict diet. But still the weight piled on.
Soon after, Perez noticed her face beginning to bloat along with her feet swelling to the point she was no longer able to wear shoes.
It was upon seeing a doctor that the mother of one was diagnosed with Cushing's disease caused by high cortisol levels – a steroid hormone that regulates the body's metabolism.
However, it wasn't until January 2016 that she found out it was due to a tumor on her pituitary gland.
Following two surgeries to have the tumor removed, Perez has begun to recover and is sharing her story to raise awareness.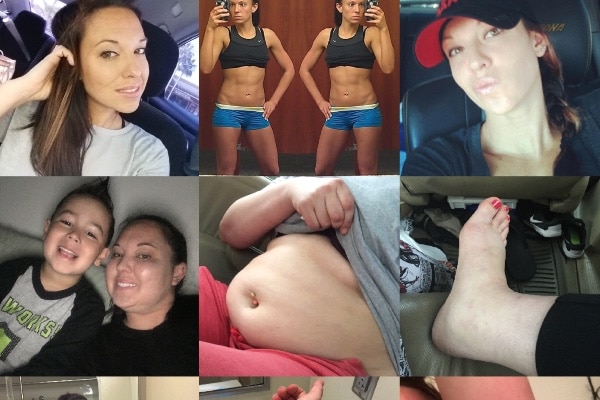 Told the woman who is studying to become a dental hygienist via Caters News Agency: 'The gym and fitness has always been my passion. I train every day.
'So I was shocked when I noticed my face was getting puffy and my hands and feet were swelling like water retention.
'They were so swollen I had to wear men's shoes and my clothes didn't fit.
'I felt bloated all the time and I didn't want to leave the house.
'I continued working out at the gym not realizing I was causing damage.'
In February 2016, she noticed strange rashes on her hands and body and was rushed to hospital in anaphylactic shock.
Vicki said: 'When I saw the rashes I thought it was an allergy but the next day I work up and I couldn't breathe.'
Despite numerous tests, medics were baffled as to what was making her ill.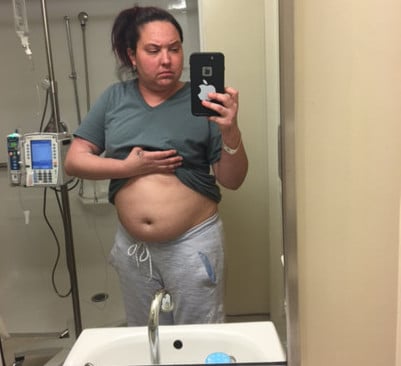 Frustrated, Perez decided to see a Cushing Disease specialist at the University of Alabama.
She said: 'I took my MRI and CT scan and they saw the tumor was in my brain.
'My hospital had completely misread it.'
After further tests, doctors were able to confirm it was a brain tumor.
Reiterated the bikini model: 'I'm not sure how long I had the tumor. I thought I was going to die.'
After an initial surgery to remove the tumor on the left of her pituitary gland in June, and a second operation to remove a second tumor in July, Vicki's health began to improve.
Reiterated Perez: 'Two days after the first surgery and my feet were normal.
'I was excited, I felt great, I felt amazing but a month later I was back in hospital for the second surgery.
'The recovery was hard, it hurt to move. I had to teach myself to walk again and how to run again.
'I was angry and I was crying all the time. It messes with your hormones and makes you think you are crazy.'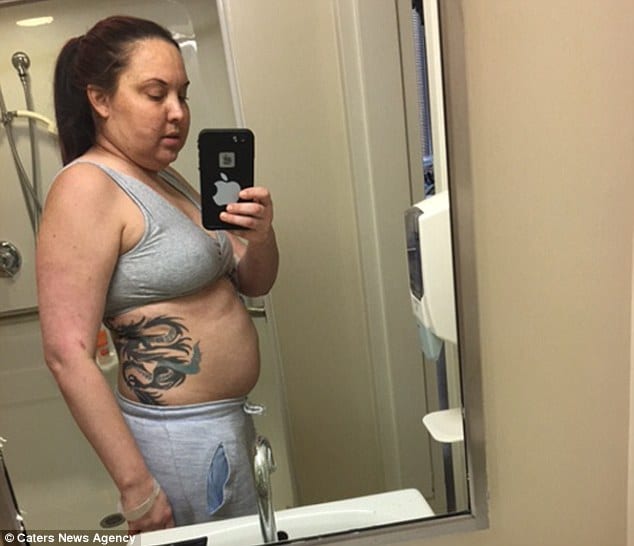 The road to recovery was long and after eight months Vicki still has a way to go but now her weight is down to 150 pounds and she is able to wear shoes and her normal clothes again.
Explained the battler: 'It's a slow process
'I am not 100 percent back to normal and any emotional stress can be dangerous for me and cause me to go into shock.
'But I am starting to see improvements and I'm just focusing on my son and school.
'My son really struggled with seeing me so sick but now I am able to spend time with him, he is so much better and not acting out at school.
'He's the most important thing, I couldn't have got through this without him.'
Vicki is crowdfunding to cover the cost of her medical expenses. 
To date her Go Fund Me Page has raised $1,720 of an $8,000 goal.