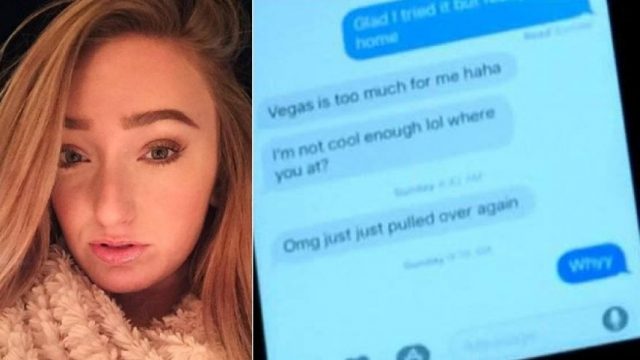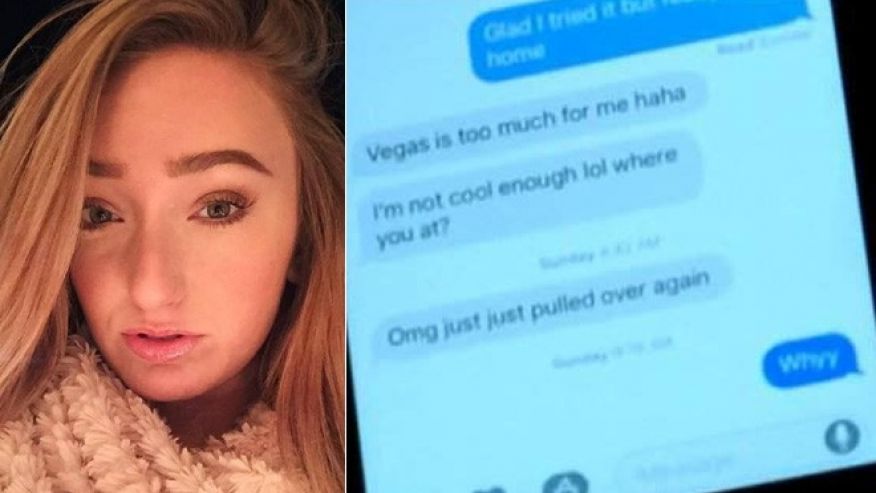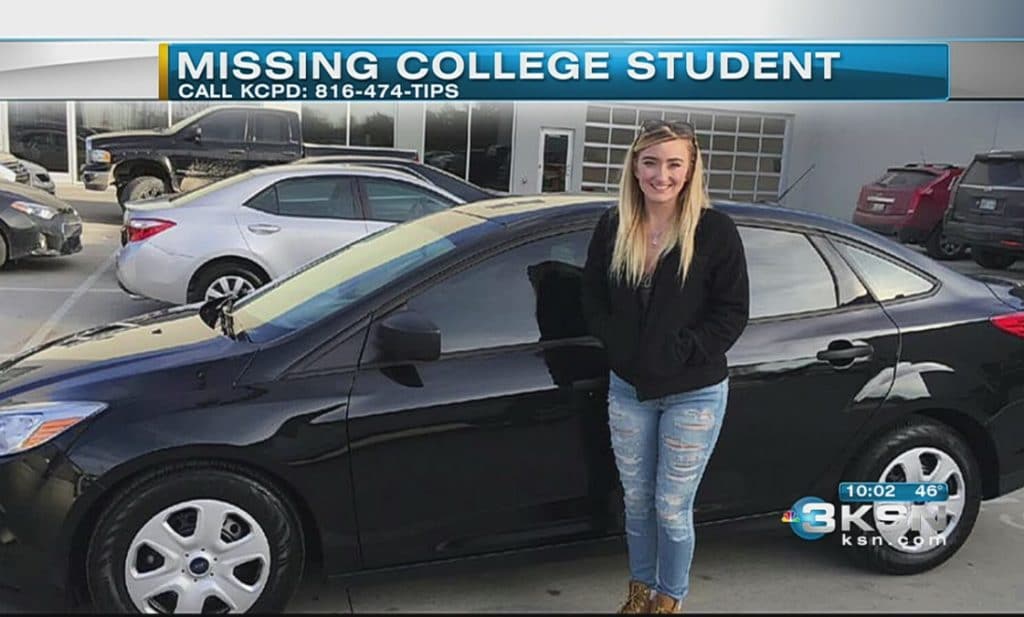 Toni Anderson Kansas City missing woman dead: The body of a missing Wichita college student is found as mystery of her disappearance deepens. 
The search for missing 20 year old Wichita woman, Toni Anderson has come to a grim end, after her body was discovered Friday 6pm in a submerged car in the Missouri River.
The college student was reported missing January 15 as she made her way to a gas station from a Kansas City entertainment bar where she worked as a server, having finished her shift just on 4.15 am. 
The discovery came after a volunteer rescue team using sonar found the missing woman's 2012 Ford Focus in several feet of water near a town outside the city. The search according to Fox 4KC was conducted at the missing woman's family's behest. 
At the time of their daughter's disappearance, Anderson had texted her boyfriend at 4:42 a.m. The text said 'I just got pulled over again,' according to one of her friends.
Police said a North Kansas City officer stopped Anderson for an illegal lane change, with Anderson saying she was low on gas. At the time, the officer issued her a warning and that watched her head to the gas station.
'After that Quik Trip, it's almost like she vanished,' police spokesman Darin Snapp told Fox 4KC in January.
'We just got the news — there's a body in her car,' Liz Anderson, the missing woman's mother told via the Kansas City Star. 'There is somebody inside.'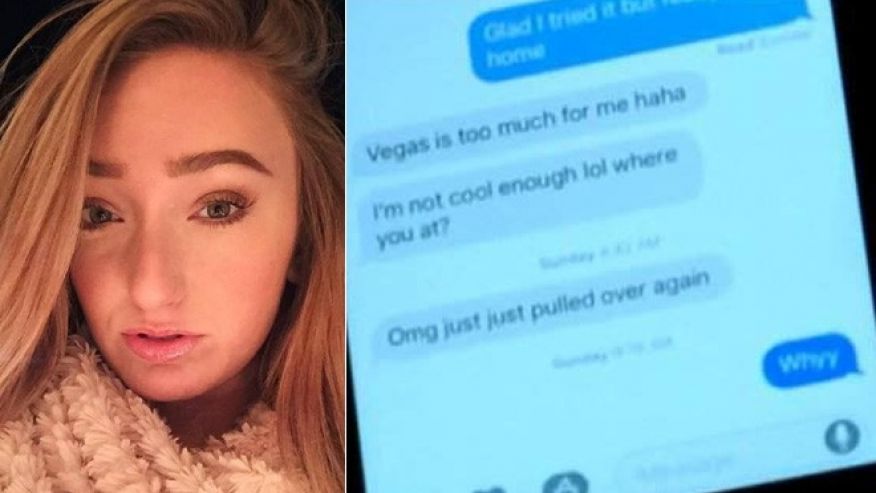 Kansas City Police Capt. Stacey Graves confirmed that the car belonged to Toni Anderson and that a female body was found inside. However, police have not publicly released an identification, pending a medical examiner's report on the cause of death.
The medical examiner will confirm the identity and determine a cause of death. That said, cops don't suspect foul play.
Reiterated the mother: 'I don't know how she got there,'
'It doesn't make sense, one bit.'
The sonar search team also stumbled on a second vehicle during a search of the river. Cops said it was an SUV not connected to any investigation.