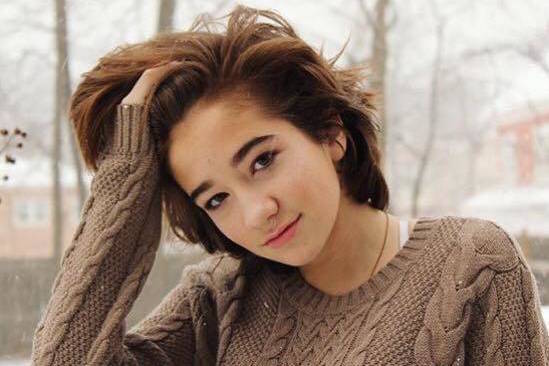 Terri DiFalco NJ freshman student killed by off duty NJ trooper: Will local prosecutors seek to press charges against an un-named state trooper? 
Tragedy has struck after Terri DiFalco a popular freshman student was struck and killed by an off duty NJ state police trooper while taking part in an annual scavenger hunt organized by her school's drama club.
The 13 year old Westfield High School student was crossing the street in the 1800 block of Central Avenue in Westfield Saturday evening at 8.30pm when the trooper driving a state-issued police car ran her over. The off-duty officer remained at the scene of the deadly crash.
The ninth grader was pronounced dead by responding paramedics reported CBS New York.
It wasn't immediately clear what led to the un-named trooper running over the girl and how the 'accident' occurred.
At the time, DiFalco had been taking part in an annual scavenger hunt hosted by her school's drama club which had students run all over town collecting clues as part of the game.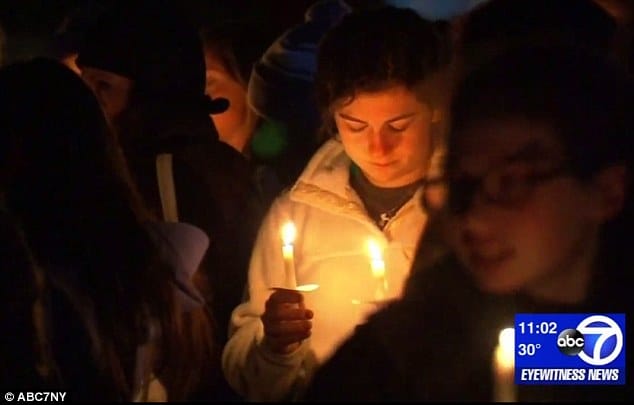 Come Sunday, classmates and friends gathered on campus for a candlelight vigil paying tribute to DiFalco.
A report via ABC 7 NY cited well-wishers describing the 13-year-old known for her singing and writing abilities as 'a great person who always had a smile on her face'.
DiFalco was heavily involved in theater and was set to play a part in Westfield's upcoming school musical based on the film Carrie. MyCentralJersey.com reported that last fall, she had a role in a school production of Romeo and Juliet.
Superintendent Dr Margaret Dolan said DiFalco was a vibrant ninth-grader who was known for her creativity.
DiFalco's former Girl Scout leader, Kathy Jensen described the aspiring entertainer as 'the perfect model child'.
Grief counselors were on hand at Westfield High School on Monday morning, with a prayer service having been scheduled for 7.30pm later that night at St. Helen's Church, according to TAPInfo.net.
So far, no charges have been filed against the unnamed state trooper as Union County prosecutors decide to move forward or not.