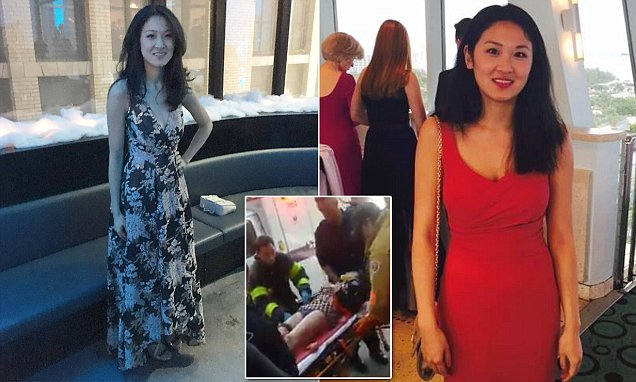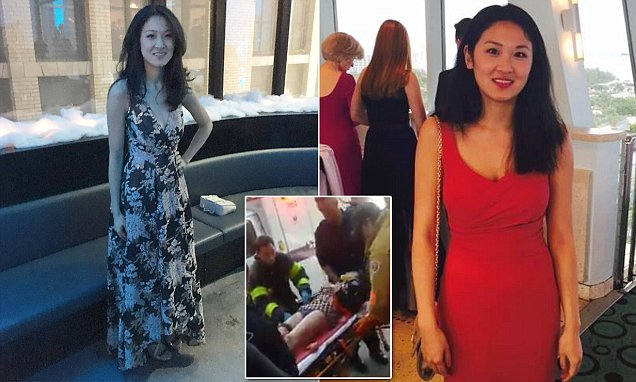 Sophie Yu identified as the Manhattan woman who lost an arm and a leg after fainting onto the oncoming path of a NYC subway train. The road to recovery. 
If only she could take that fainting spell away, have fainted anywhere but where she did. Such are the likely thoughts running through the mind of Manhattan woman Sophie Yu who had the misfortune of losing her arm and leg after fainting at a NYC subway station and then falling onto the path of an oncoming train.
Come Saturday the 25 year old Chinese immigrant remained hospitalized after falling onto subway tracks whilst waiting for the No. 6 train, Wednesday afternoon. Her parents traveling from China to be with their daughter. 
Told Derek Mika the Manhattan doorman where Sophie lives via the nydailynews: 'Oh my God, no!'
Adding: 'She's so quiet. She's very friendly. She laughs at almost anything you tell her.'
Told a close friend, 'Her family is devastated,'
'There's a lot of stuff they need to figure out right now … She's going to have a lot to go through.'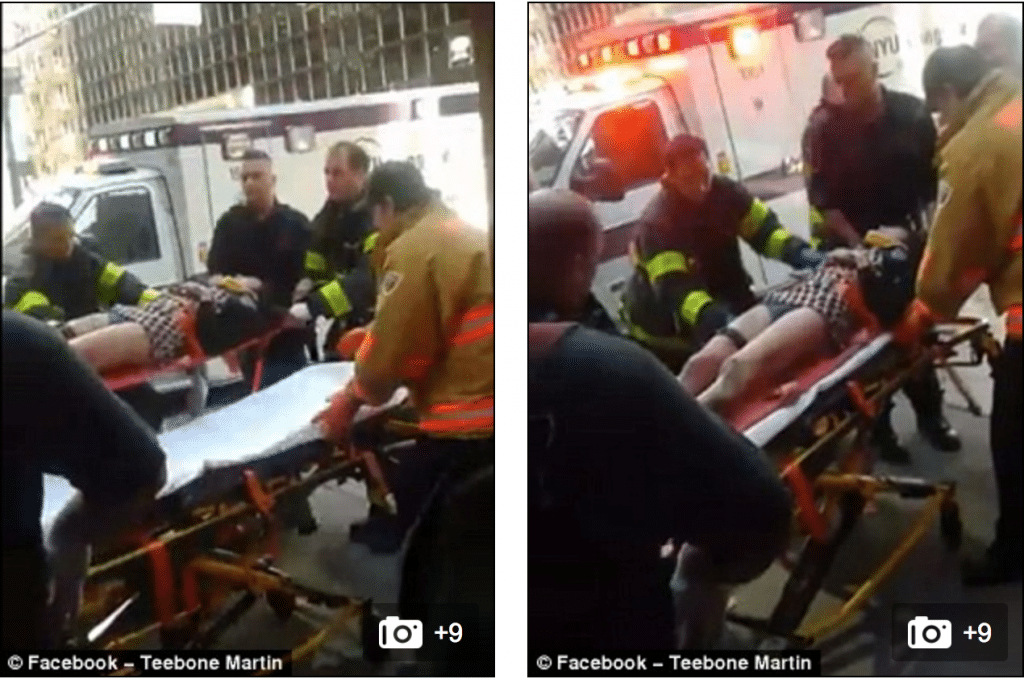 Yu's Facebook page indicates her having studied finance at The Wharton School, graduating magna cum laude on the dean's list in 2013.
She lived in both Birmingham, Ala., and Nashville, Tenn., before attending college in 2009 and taking on a role in finance in July 2013.
A report earlier this week via the nydailynews told of witnesses observing Yu swooning and falling to the tracks as the train pulled into the 51st St. station on the Lexington Ave. line around 1:30 p.m.
The subway motorman saw Yu fall and slammed on the brakes — but the train couldn't stop in time. A pair of shoes remained on the platform after she fell.
Yu, after disappearing beneath the oncoming subway, lost her right leg below the knee and her right arm below the elbow, police sources said.
'I'm not sure how much her (parents) know,' reiterated the friend. 'We are all supporting her, and I think that's all she needs right now.'
She regained consciousness and remained alert as rescue workers pulled her from beneath the train, witnesses and police said.
Upon being removed by firefighters and EMTs crew, Sophie Yu was rushed to Bellevue Hospital in critical but stable condition. 
Friends were providing help to the stricken woman and keeping vigil as they awaited the arrival of her mother and father.