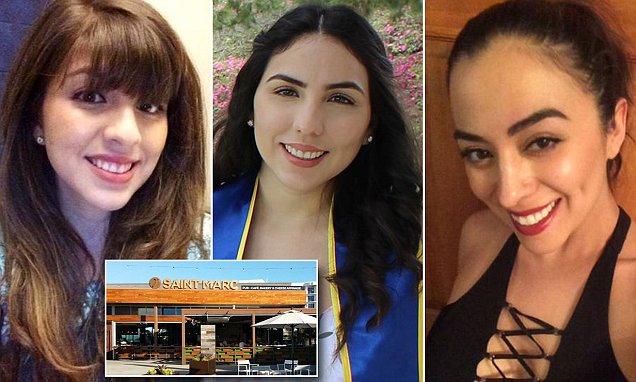 Saint Marc Huntington Beach waiter fired: Disconcert is caused when a waiter asks three Hispanic patrons proof of residency before serving them. Brave new America.
A Huntington Beach waiter has been fired after asking three patrons at upscale eatery, Saint Marc, proof of residency before serving them drinks.
Asked the un-named waiter, 'Can I see your proof of residency?'
The three women of Hispanic origin who had been asked, looking at the waiter in disbelief before the waiter added, 'I need to make sure you're from here before I serve you.'
Not taking the issue lightly was patron, Diana Carrillo, 24, who shared her March 11, experience on Facebook, leading to a maelstrom and the restaurant since bombarded with negative reviews. And one waiter short of a job.
Wrote Diana Carrillo on Facebook in part: 'A few friends and I went to Saint Marc's in Huntington Beach today. My sister and my friend were seated first and the waiter asked them for their "proof of residency" when they ordered a drink.'
'My friend in disbelief repeated what he said and his response was "yeah, I need to make sure you're from here before I serve you." Not knowing that this happened to them, my friend and I were then seated and he returned to the table and asked us for our "proof of residency." After fully digesting what he said, we all got up and left to speak to the manager. '
According to Carrillo, the woman had gone to the Pub-Cafe with her sister and two female friends when they were subjected to the interrogation.
Speaking with the latimes, Carrillo, her sister, Brenda Carrillo, 23, and friend, Ely Santillana, said they were especially taken aback because their parents are immigrants. The Carrillo sisters said they were born and raised in California.
Diana Carrillo said the encounter left all of them shaken. 'I've never felt so judged in my life…It sends a chill through your entire body.'
So bewildered were the women with the apparent racism, that they thought their waiter was simply joking at first. Until they realized they weren't.
Continued Carrillo's Facebook post: 'For a few seconds I thought maybe he was being a smart a** or joking but the fact that he said "I need to make sure you're from here before I serve you" was completely unacceptable. How many others has he said this too? I hope this employee is reprimanded for his actions. No establishment should tolerate discriminatory actions from their employees.'
Kent Berden, the senior director of operations at the restaurant told the Orange County Register the waiter claimed he was joking but Carrillo is not convinced.
As an apology, Saint Marc's offered 10 percent of the weekend's profits go to a charity of the women's choice. They also invited them to be VIP guests but they declined.
Carrillo chose the Orange County Immigrant Youth United as the recipient of the restaurant's donations.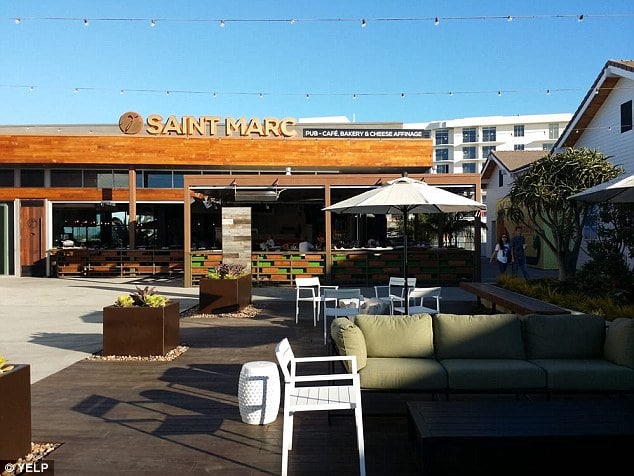 Reiterated sister, Brenda Carrillo on Facebook: 'Regardless of race or ethnicity, I don't believe anyone should ever be treated the way we were on Saturday. I really feel for the people who this has occurred to and were too afraid to speak out due to immigration status etc. If we don't speak out now, people will continue to believe that they are entitled to treat us, minorities, as less.'
'We all deserve a seat at the table.'
Responding to the experience, the Carrillo sisters who describe themselves as 'light-skinned Latinas' said they were aware they don't encounter as much racism as others in their community while nevertheless saying the experience was an eye opener.
'For it to happen to us, it was kind of an eye-opener,' said Brenda Carrillo. 'It just makes me think, when I go to the store, do people think less of me?'
Since the incident the restaurant has been blasted with negative reviews on Facebook.
One wrote: 'Racism is a menu item I can't stomach.'
Another posted: 'I cannot support a establishment that blatantly discriminates against a large portion of our population.' 
While others noted, 'another Trump dumb ass got what he deserved now fire the dumb ass running this country', and another wrote, 'Welcome to Trump's America where racists and xenophobics feel emboldened now that they have a champion in the White House.'