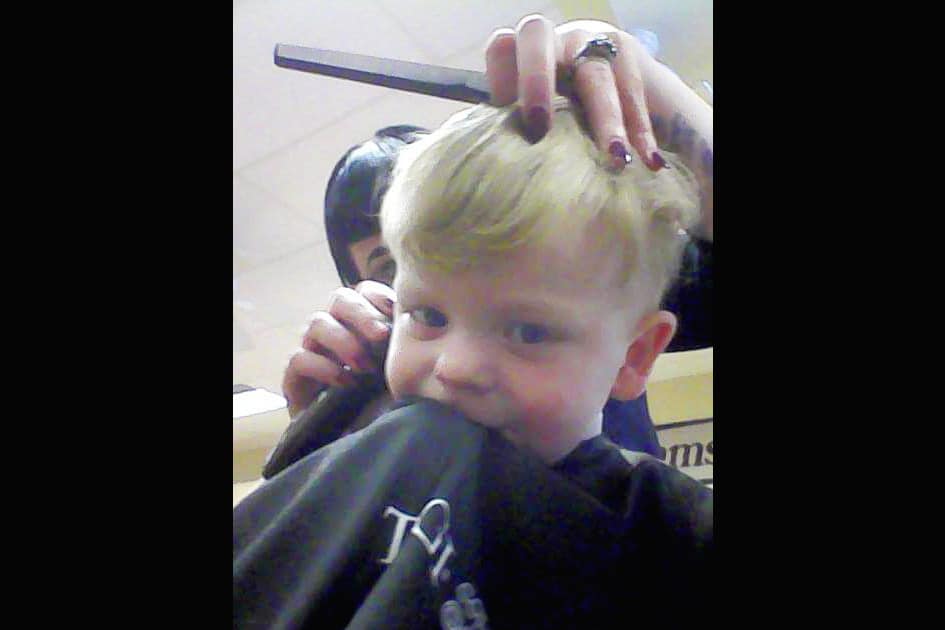 What led to Devon Vanderwege beating a two year old boy to the point of him being left brain dead? Toddler's teen baby sitter left to take care of infant.
Devon  Vanderwege a 17 year old NY teen is likely facing manslaughter or homicide charges after allegedly beating a two year old boy in his care.
A report via the Buffalo News told of the teen's victim, Marilla toddler, Ethan Bigham so savagely beaten at the hands of his babysitter that the boy was left brain dead and on life support.
Upon his arrest, Vanderwege was charged with first degree assault told the Erie County Sheriff's Office.
The boy remains hooked to life support machines until his organs can be donated. Upon the toddler's passing, charges against Vanderwege are expected to be upgraded.
According to a friend of the family's, Vanderwege allegedly beat the boy while watching him Friday in the family's Marilla trailer park.
'Ethan's entire face was mutilated, he was beaten so badly,' the friend said. 'His back is black and blue. We're told he was not only punched but some type of blunt object was used.'
Bigham's 9-month-old brother was also being watched by Vanderwege when the alleged incident happened, a cousin said. Two older siblings were not at home and the little boy's mother, Heather Schoepflin, and her boyfriend Ian Hart were at work.
What led to the teen turning on the toddler is yet to be necessarily understood.
Police have yet to say whether there had been previous incidents of violence and what compelled Ethan's mother to entrust her son to the teen.
Reiterated the cousin: 'Ethan loved life. He was such a good little boy. He was so kind,'
'Our family is destroyed and devastated by this.'
At present Vanderwege remains in custody without bail with the teen scheduled  to appear in Marilla Town Court on Thursday.