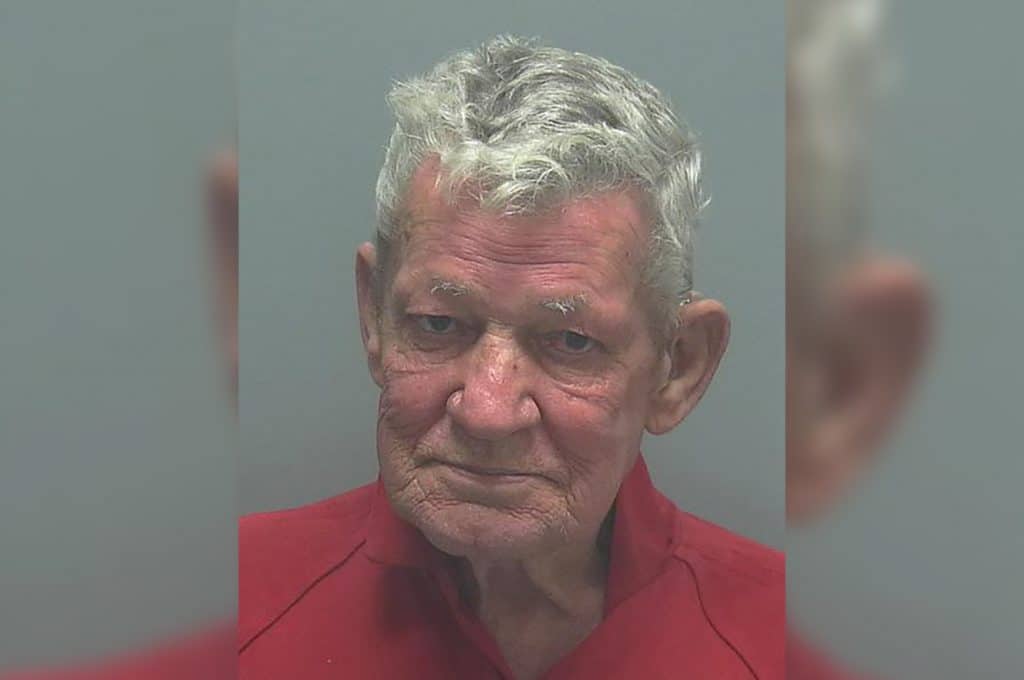 Donald Royce Florida newlywed husband shoots wife after denied sex: Coming to the terms of what the husband and wife expected from marrying each other?
Donald Royce a 76 year old Lehigh Acres, Florida man has been arrested after shooting his newly married bride after the woman, after seven months refused to consummate the nuptial's marriage.
Upon the husband's arrest, Royce admitted to police shooting his 62 year old wife in the buttocks after an argument over their sex life. Or rather complete lack of it noted a report filed by the Lee County Sheriff's Office.
A report via Four In Your Corner told of the couple's roommate, April Bailey hearing the husband and wife arguing followed by two gun shots.
Upon going to look to see what had happened, Royce is alleged to have pointed the gun at her, with the roommate saying she was able to talk the husband into letting her call an ambulance for his wife.
When authorities arrived, Royce confessed, telling cops, 'I shot her and the gun is in my room.' When questioned at the police station, Royce said that he got married in August, but had yet to consummate the marriage.
An arrest report said Royce became 'violently angry' after his wife's refusal to sleep with him.
He also told police that he didn't mean to shoot his wife and was aiming for their mattress.
Royce's wife, who has not been identified, was taken to Lee Memorial Hospital with a gunshot wound to her butt and another to her hip.
The new bride has since returned home where she is now recuperating, telling NBC Miami that she dated Royce for six years before they tied the knot.
The woman also called the entire situation a 'nightmare', saying that she never thought her husband capable of violence, while saying she now hoped to spread the message that violence towards women is never OK.
The wife went on to also say that a woman has a right to her own body, regardless of age or marriage status, which raises the awkward question, what did the wife expect the husband to eventually think if she continued to resist his overtures?
Which is to wonder, shouldn't either party have a reasonable expectation as part of the implicit terms of marriage that the act of sex would also play a part in their marriage? And if not, isn't it reasonable to assume that a marriage would disintegrate? Even if one's husband, demanding the sex is 76 years old? 
Royce was charged with aggravated battery with a deadly weapon and remains in custody on a $100,000 bond. 
Donald Royce is due to return to court March 6.