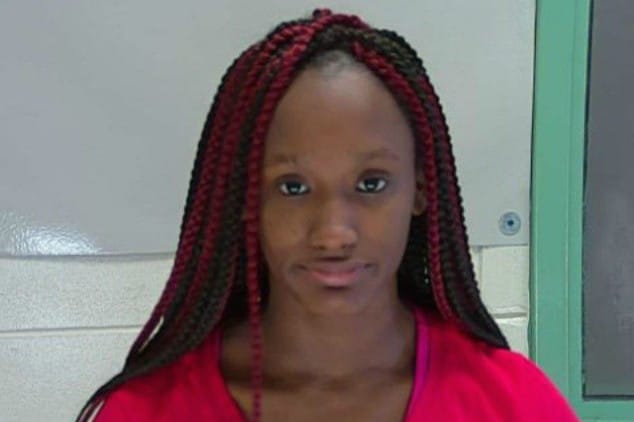 Sky Juliett Samuel a former Columbus, Mississippi, Jack's Restaurant fast food worker faces 5 years jail after smearing menstrual blood on a burger.
Sky Juliett Samuel a Jack's Restaurant fast food worker turned herself in to authorities on Monday after smearing menstrual blood in a customer's hamburger.
The 18 year old worker submitted herself to Mississippi's, Columbia Police Department after police issued a warrant for her arrest pursuant to an investigation of the January 7 incident.
The employee was released after posting $5000 bond the same day.
Matters came to the fore reports the Columbus Dispatch whilst Samuel was working the Saturday evening shift at  Jack's Restaurant, January 7 when she allegedly put menstrual blood and saliva on a cheeseburger she served to a drive-thru customer between 10:00 and 10:30 p.m.
The victim, who is unidentified, reported the incident to police.
A co-worker told her mother what transpired, the details of which started to gain traction once her mother posted about it on Facebook, WJTV reported.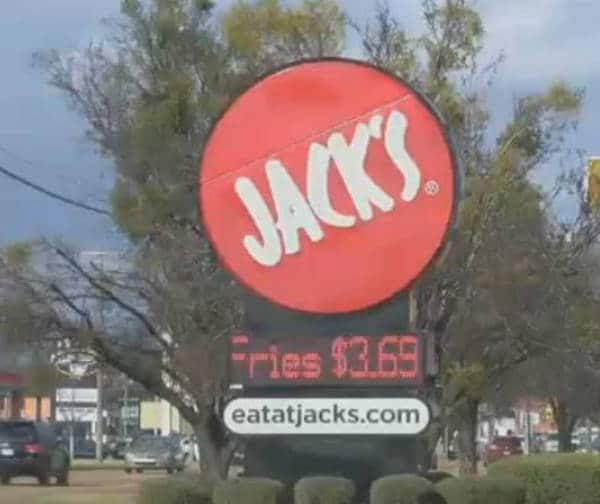 At the time the mother, Tabatha Hollins told how teen daughter, Destiny, was fired after reporting the incident to management. Claims that the fast food outlet continued to deny as the Mississippi Department of Health was called in to investigate.
In an interview with KFOR-TV, Columbus Public Information Officer Joe Dillon said the incident began with a misunderstanding at the drive-thru.
Officer Dillon explained that Sky Samuel and the customer were both frustrated because they were having trouble communicating via the drive-thru speaker. When the customer pulled around to Samuel's window, 'words were exchanged, and it went downhill from there.'
An internal investigation soon led to Samuel being outed and the girl no longer employed by the restaurant.
That said, Samuel faces the prospect of up to five years jail if convicted on a felony charge of 'knowingly selling unwholesome food and drink,' according to Mississippi Code of 2013.
At present it is not necessarily understood if Destiny has been offered her previous position at the fast food outlet.