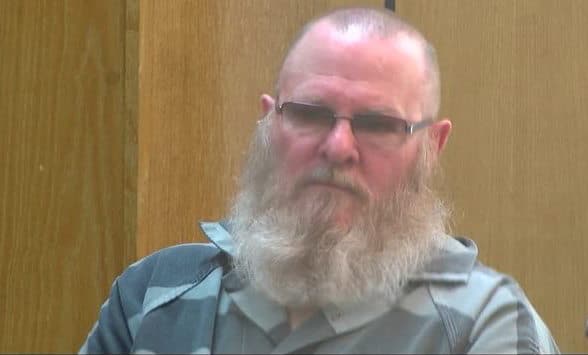 Jeffrey Peyton murder for hire plot: A Texas father agrees to cop a plea deal after seeking to hire a contractor to murder his daughter's boyfriend. 
Jeffrey Peyton a Wichita Falls, Texas man has pleaded guilty paying off a contract killer in a bid to have his daughter's boyfriend murdered.
The guilty plea comes after the 59 year old father was involved in a murder for hire plot foiled by police mid 2015 reports the Times Record News.
Investigators learned that Jeffrey Brian Peyton was prepared to pay $500 to have someone kill his daughter's boyfriend with his wife, Christina June Peyton, named as an accomplice.
According to cited court documents the 41 year old woman allegedly stated that while the hitman carried out the deed, she'd take her daughter to the movies so she wouldn't be around.
Told the woman allegedly: 'I want him gone. Not out-of-town gone. I want him dead gone.'
In a plea deal, Peyton is expected to be receive a 22-year prison sentence on March 3. It's unclear what punishment his wife is facing.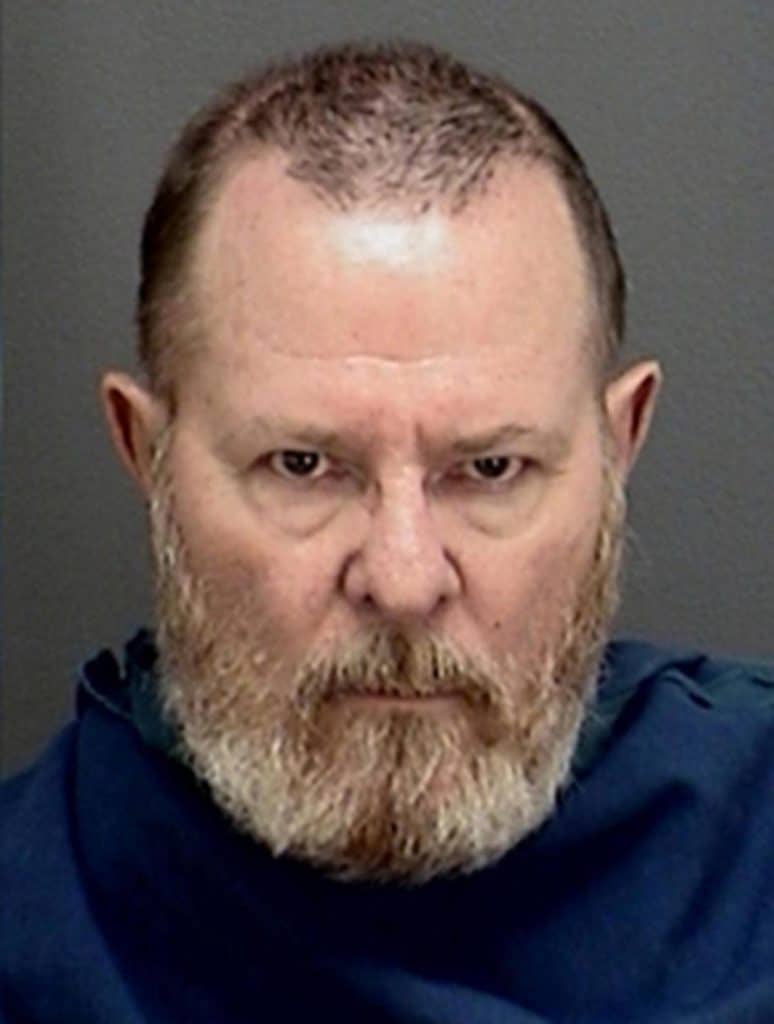 Investigators became aware of the father's murder for hire plot after setting up a sting operation with an officer serving as a middleman prepared to 'arrange' the hit.
At the time the the officer took photos of a fake crime scene which depicted the boyfriend as deceased. They were shown to the Peytons as 'proof'.
According to court documents, a witness approached police on June 26, 2015 saying he'd been contacted by Jeffrey and Christina Peyton to help them find a hitman for their daughter's boyfriend. According to the witness, the couple was willing to pay $300.
The officer who later 'organized' the faux hit was told by the Peytons that they wanted the male gone 'permanently.'
Christina Peyton allegedly told the witness, 'I want him gone. Not out-of-town gone. I want him dead gone.'
Jeffrey Peyton allegedly said he'd pay $300 up front and $200 when the hit was finished.
The boyfriend was made aware of the situation and posed in photos showing him 'shot,' in order to help apprehend the Peytons.
On July 2, 2015, Jeffrey Peyton was shown the photos and paid the outstanding $200. He and his wife were arrested the same day.
Yet to be understood is why the father and mother sought to kill their daughter's boyfriend.