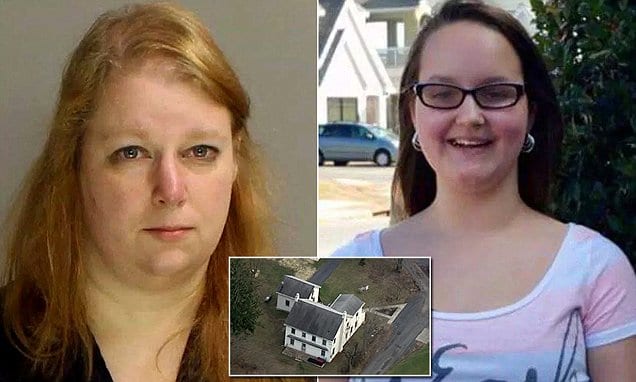 Is Sara Packer a Montgomery County, Pennsylvania step-mother complicit in the murder of her missing Abington teen step-daughter, Grace Parker's death? 
Sara Packer, the mother of a missing Montgomery County teen has been identified as a person of interest in the murder of her step-daughter.
The announcement comes after Bucks County District Attorney Matthew Weintraub's office on Thursday said dental records positively identified the dismembered remains found in upstate Pennsylvania, on October 31 as that of the missing 14 year old Abington girl, Grace Parker. 
The girl's body was found a few hundred feet from a remote stretch of White Haven Road in Bear Creek Township near Francis Walter Dam.
According to Luzerne County District Attorney Stefanie Salavantis, investigators could only initially determine that the discovered remains belonged to a white female and were otherwise unidentifiable. She said no other connection to the northeastern Pennsylvania county was readily apparent.
During Thursday's press release, officials declined to release details of how they believe the teen was killed.
Weintraub, joined at a press conference Thursday by Salavantis and Montgomery County District Attorney Kevin Steele, also announced that the girl's mother, Sara Packer, who he deemed a person of interest in the homicide investigation, was arrested and charged last month in connection with her daughter's disappearance notes a report via The Morning Call.
Packer, 41, of Richland, is accused of both withholding information from investigators searching for her adopted daughter and also of providing false information to police. She faces a felony count of child endangerment and a misdemeanor count of obstructing administration of law.
Officials in Bucks, Montgomery and Luzerne counties are working together to find out who killed 15 year old grace packer @KYWNewsradio pic.twitter.com/M3ZjqMixuW

— Justin Udo (@JustinUdo) December 22, 2016
Girl's mother is considered a POI

She's charged w/endangering the welfare of a child & obstruction

Not charged with her daughter's death pic.twitter.com/HxWPR5P2XW

— Justin Udo (@JustinUdo) December 22, 2016
The charges come after the stepmother reported her step-daughter missing July 11, telling Abington police the girl left their Tennis Avenue home with $300 two or three days earlier.
Packer said she last saw Grace on July 8 when she sent her to her room during an argument over Grace's request to go to a friend's house.
The friend and the friend's mother later told police that they never discussed plans for a visit from Grace, police say.
The complaint says Packer failed to provide up-to-date photographs of her missing child for two months after she said she had last seen the girl. She also neglected to return phone messages for a month between Aug. 8 and Sept. 7 and did not inform investigators about a change in address from Abington, in Montgomery County, to East Cherry Road, in Richland, Bucks County.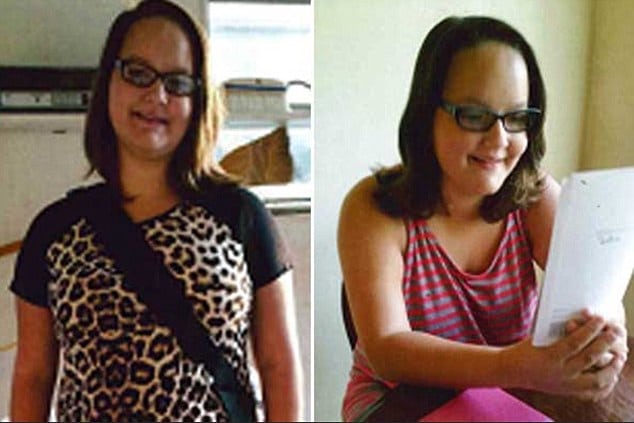 Police said members of Packer's family interviewed in October said they last saw Grace alive on July 4 at a family picnic, and had heard only recently about the girl's disappearance. Statements officials said conflicted with Sara Packer's prior statements to police that she had told all of her family members Grace was missing.
The complaint also says between July 1 and Nov. 10, the step-mother spent more than $3,600 in Social Security disability funds intended for Grace.
Steele said the woman was still incarcerated in Montgomery County prison Thursday, while adding, 'but we don't know for how long.' He said her bail, initially set at $200,000, had been reduced to $10,000 at a hearing Wednesday.
The prosecutors ask that anyone with any information regarding Grace's disappearance contact Bucks County detectives at 215-945-3100.
Photo of Sara Packer, right, and Grace Packer, left pic.twitter.com/BB3sqYkXOg

— Michael Goldberg (@mg_thereporter) December 22, 2016