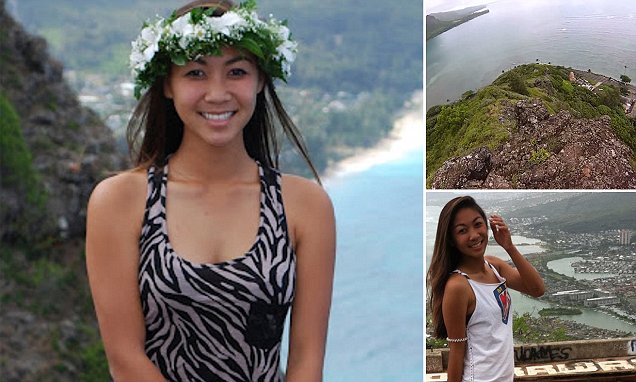 How Kaisha Chu a Hawaii native died while hiking along one of Hawaii's most treacherous trails. Did her athleticism, youth and idealism kill her?
Kaisha Chu a 22 year old college student and an avid hiker on Wednesday died after falling 200 feet while hiking along an 'advanced' and treacherous trail in Hawaii.
The woman's death came after sustaining 'blunt' force injuries to her head, neck, torso and lower extremities told the Medical Examiner's Office according to WDAM.
The victim, a first year graduate student at Seattle University and an Oahu native, had returned home for the holidays and had been hiking along the Crouching Lion Trail with two others when she fell.
When rescue crews found her, she didn't have a pulse and she wasn't breathing.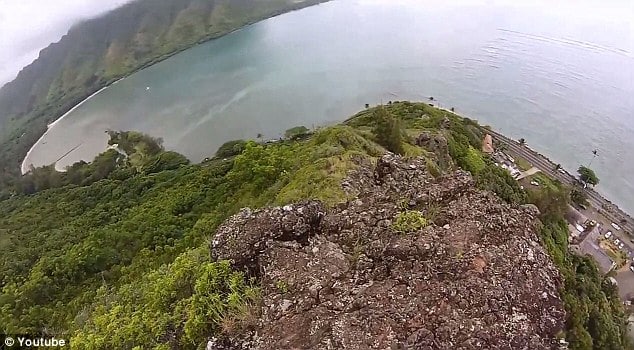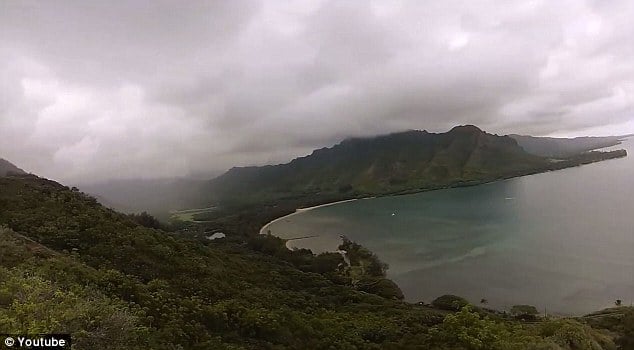 Chu, who was known for her athleticism as a soccer player, was airlifted to a landing zone at Swanzy Beach Park in Kaaawa, where she was pronounced dead. 
Responding to Kaisha Chu's death, Ralph Valentino, a hiking coordinator with Hawaiian Trail and Mountain Club said that the trail Chu was hiking on was one of the most treacherous in the area.
Told the coordinator: 'It's a really premiere trail on the island. It is an advanced trail. So it does have its dangers and those are basically the drop off, hiking some exposed faces.'
He added that there have been signs posted along the trail that warn people: 'Do not go beyond this sign.'
Of question is if the woman had previously navigated similar difficult hiking paths in the past and or whether the trio of hikers neglected to obey warnings along the way?
KXXV-TV News Channel 25 – Central Texas News and Weather for Waco, Temple, Killeen |
Told the victim's mother, Cindy Chu: 'She was my life,'
'She was my baby and she will always be… I don't know what we're gonna do without her.' 
Adding: 'It was very, very difficult to not be able to hold her one last time to not be able to tell her I love you one last time,'
'I kept telling her, "God has her, God has her." And I knew. And that brings us comfort.'
According to the dailymail, the woman's daughter started playing soccer for the Moanalua High School girls' varsity soccer team as a freshman where she soon galvanized a reputation as a star soccer player.
She was a member of three OIA championship teams and named second team all-state defender in 2012.
Chu also played soccer at Hawaii Pacific University.
Head Coach Nikki Delapena said that Chu was the perfect image of a student athlete.
'Players sometimes come and go, but the ones that make an impact, you keep in your heart no matter how long they've been gone,' Delapena said via kxxv.com.
The university also released a statement expressing their condolences to the Chu family.
'During her time here, Kaisha was a beloved student and valued team player on our HPU Women's Soccer Team. Our heartfelt condolences are with the Chu family during this difficult time,' executive director of athletics Vince Baldemor said.
In the interim some have wondered whether Kaisha Chu's death came about as a result of her youth, belief in her athletic acumen and her resilience and desire to test the physical limits, which are sometimes the realm of youth and fierce idealism….