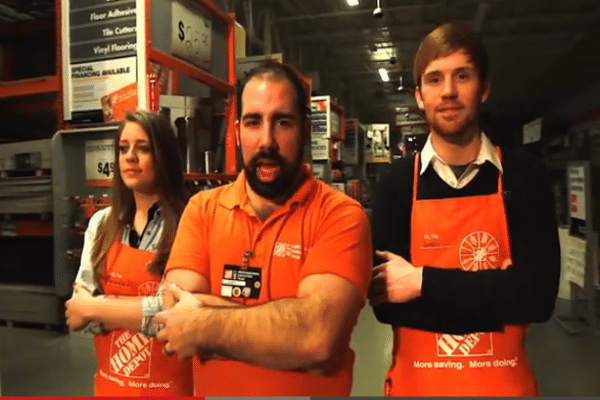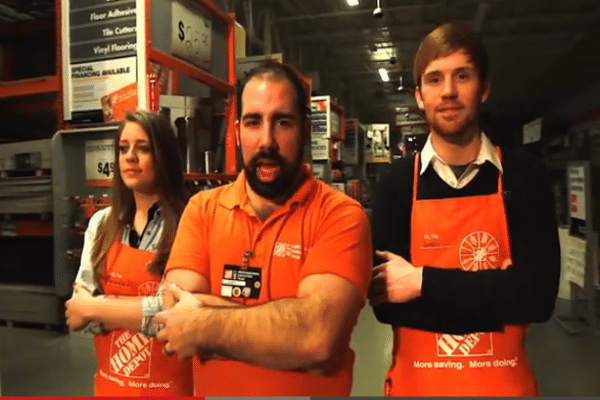 Palm Beach, Four Florida Home Depot employees fired after stoping a shoplifter. Controversy ensues after the store claims the workers broke store policy.
Disconcert has come to the fore after a Florida Home Depot store fired four employees last week after they attempted to stop a shoplifter.
Sacked were, Jeffrey Miller, 59, George Ippolito, 56, Joe Spector, 29, and Jazmin Kelly, 27, after the four co workers sought to try and track down a customer on Nov. 19 who appeared to be shoplifting at the Palm Coast store last month.
Despite their best intentions, the co workers actions tells a report via clickorlando were against store policy.
Told Home Depot spokesman Steven Holmes in a statement:
'Pursuing shoplifters in the store or in the parking lot is extremely dangerous and risks the safety of everyone, which is why we only allow trained security personnel to do so,'
'We've had instances of serious injury and even fatality in our stores. No amount of merchandise is worth risking the safety of others.'
The decision to let the four co workers go didn't necessarily sit well with the employees who told their side of the story via The Daytona Beach News Journal. 
According to one of the fired workers, Jazmin Kelly said it had never been brought to her attention that she wasn't allowed to come into contact with a customer's cart.
Told the fired Florida Home Depot worker: 'They said I should not have touched the cart, but I wasn't told that I wasn't supposed to touch carts. I was always told you are supposed to ask a customer for a receipt.'
While Jeffrey Miller a ten year store veteran said he was 'really shocked' by the company's decision.
Told Miller: 'I never confronted this individual. Even if I saw him in a lineup I wouldn't be able to show you what he looked like. All I was doing is getting a license plate (number).'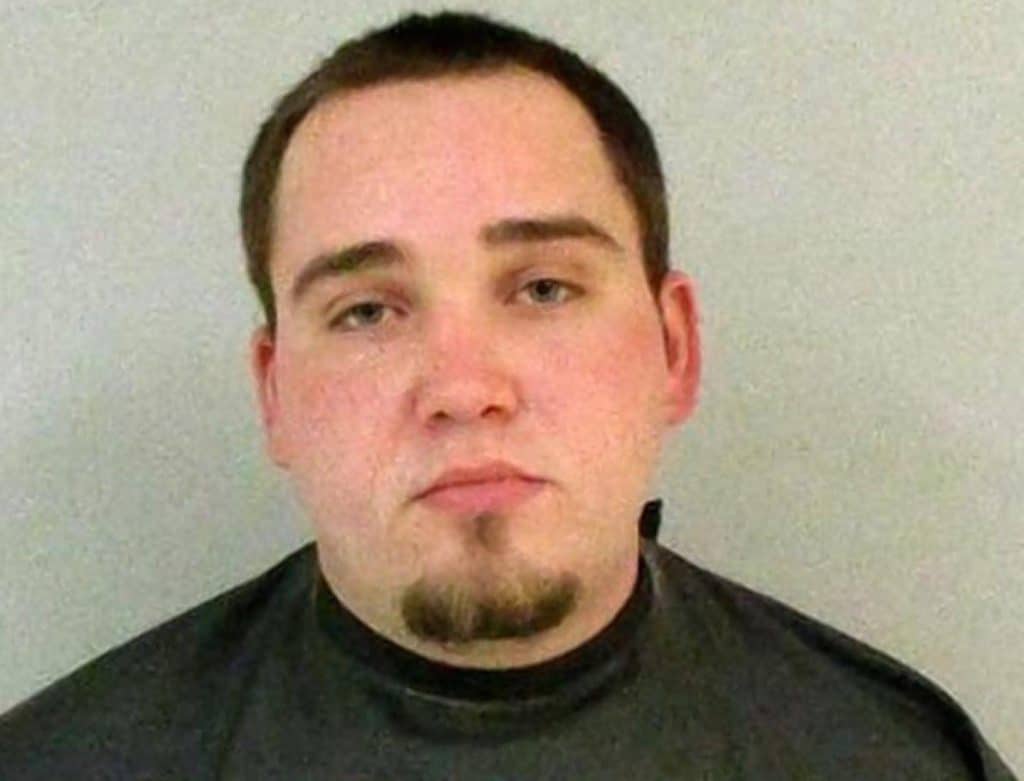 The suspect was identified as 22-year-old Brandon Charles Edward Mullins Lowe of Hastings, who allegedly admitted to stealing tools from the home improvement store.
Ippolito, who had only been working at Home Depot for about a year, said there was more to the incident than just stealing.
Said the fired worker: 'To me, it wasn't about pursuing a shoplifter. I saw a guy crashing a cart into one of the cashiers and I was responding to her aid. Then he looked like he was going to attack Joe … He started dropping all the merchandise, and then he ran away.'
While fired worker Joe Spector said: 'We didn't chase the guy.  We didn't beat him up.  We didn't tackle him. We weren't trying to hold him,'
'All we wanted to do is get a license plate.'
Lowe is currently being held in the Flagler County jail on grand theft charges where he is also wanted on two warrants out of Volusia County for charges of retail theft according to records.
In the interim, the Home Depot store was able to recover almost $1,000 in stolen store merchandise.
What do you think? Did the fired Home Depot workers get the raw end of the stick, were they penalized for doing nothing more than just trying to preserve autonomy at their place of work? Or this just one corporate outlet's rigid take on what it believes to be non debatable policy, even if some have suggested simply retraining the workers to handle the situation differently in the future?