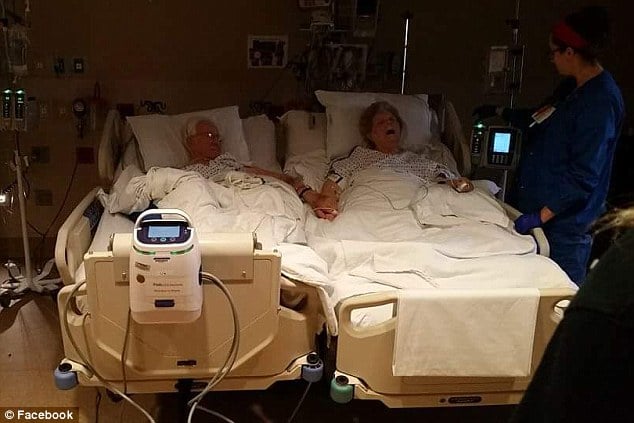 How Dolores and Trent Winstead a Nashville, Tennessee couple came to die hours of each other in adjoining hospital beds after a 64 year marriage. 
Dolores and Trent Winstead a Nashville, Tennessee couple married to each other for 64 years died just hours apart as they spent their final moments holding hands in their hospital beds. 
Dolores Winstead, 83, and husband Trent Winstead, 88, died in Nashville's Saint Thomas West Hospital two weeks ago – five weeks short of their 64th wedding anniversary.
Ironically the couple's deaths on the same day came despite Dolores feeling healthy when Trent first checked into hospital as a result of failing kidneys.
At the time, several days before both husband and wife would pass away, a healthy Dolores had stood over her husband's hospital bed holding his hand.
By then dialysis had started to weaken Trent's heart, with the 88 year old husband moved to intensive care as Dolores and their two adult children, Eddie and Sheryl, were forced to watch his condition worsen. 
But then Dolores started to feel sick too.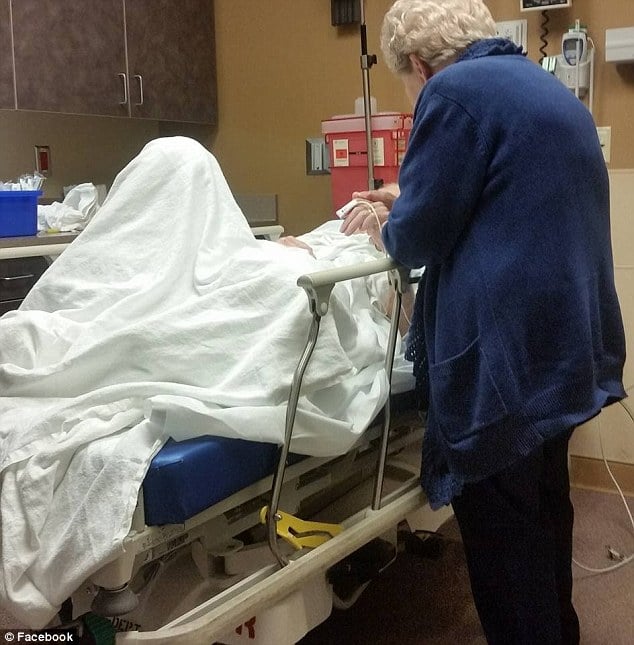 On the night of December 7, Dolores Winstead started to complain of a headache and started throwing up. 
The 83-year-old had suffered a severe brain aneurysm as she stood by her husband's bedside. She was connected to a ventilator as her condition started to deteriorate. 
Soon after hospital staff were given the go ahead to place the couple in the same room so they could spend their final moments together.
They were pictured lying together holding hands. 
Dolores stopped breathing at 9.10pm on December 9.
The couple's son Eddie lean over and told his father his mother had just died.
The 88-year-old man blew a kiss to his wife and died just hours later.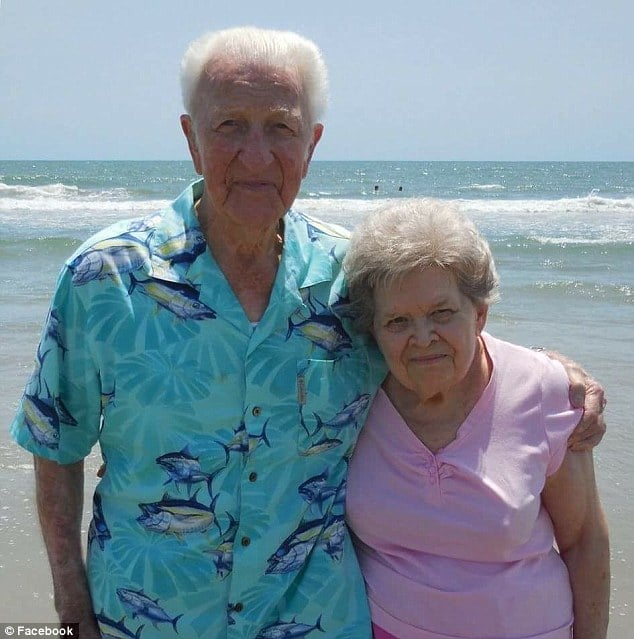 Told the couple's daughter Sheryl told the Washington Post: 'Because she was gone, he just could not handle it. We just watched him die,' 
'I hadn't thought about it this way at the time. (He) literally, he died of a broken heart.
'Never in a million years did I think I was going to come out of the hospital with neither one.' 
The couple met back in the 1950s in Dickson County, Tennessee. They sent each other love letters when Trent was sent away to serve in the Korean War. 
They married soon after he returned to the U.S, with the couple having two children, three grandchildren and eight great-grandchildren. 
Dolores and Trent Winstead's children said they were polar opposites – Dolores was quiet and had a love of cooking, while Trent was outgoing and spent his days fishing on the lake.
They would have celebrated their 64th wedding anniversary on January 17. 
The couple were laid to rest last week with Dolores in a pink casket and Trent in a blue one.