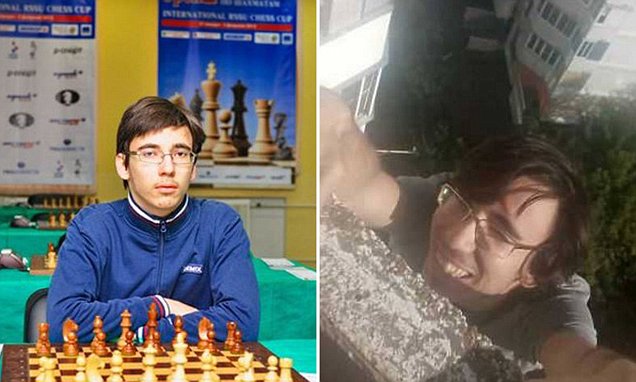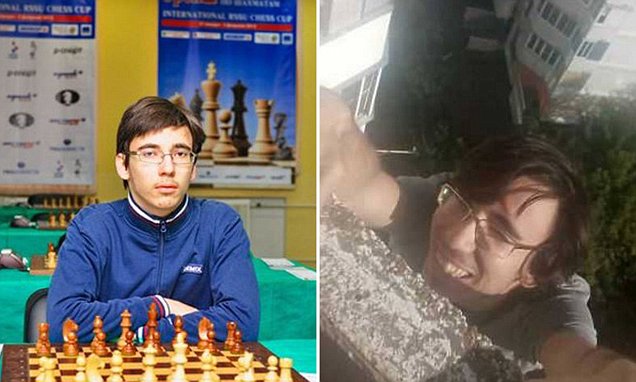 How Yuri Eliseev a Russian teen chess grandmaster fell to his death while practicing in parkour, a real life challenge with dire consequences he hoped to master.
Yuri Eliseev a 20 year old Russian chess grandmaster has fallen to his death whilst trying to leap between balconies during a parkour challenge.
Local reports told of the parkour fan dying after falling from a 12th floor landing of his apartment building in Moscow.
Parkour involves climbing, jumping along with acrobatic moves across obstacles, utilizing movements from military obstacle course training.
The youth's death comes after having obtained the title of under 16 chess champion in 2012 along with haven been given grandmaster status at age 17.
Local reports told of Yuri Eliseev falling while trying to reach the balcony of a a neighboring apartment. 
He was described as a practitioner of parkour, or free-running, which involves climbing, jumping to difficult perches and acrobatic moves.
Pursuant to Eliseev's accidental death, a report via the dailymail noted close friend and fellow chess player Daniil Dubov posting on Facebook: 'That night was tragically killed a close friend, a brilliant chess player and an analyst, one of the most talented people I know.' 
Wrote Azat Shaykhutdinov: 'My condolences, it is unbelievable. A couple of years ago, I played with him … A few days ago, listened to his comments to the game …Horror.'

While Russian chess coach Mikhail Kobalia told via Russia's Sport Express: 'It is a shock, a young talented grandmaster, who was now at such a rise.'
With the coach adding Yuri was a 'very distinctive' chess player.
Adding: 'Yuri in chess, and in life, was his way, and he did not depart from it.'
Parkour, first developed in France by Raymond Belle and his son, David Belle, uses urban and natural settings and obstacles, such as balconies and high buildings.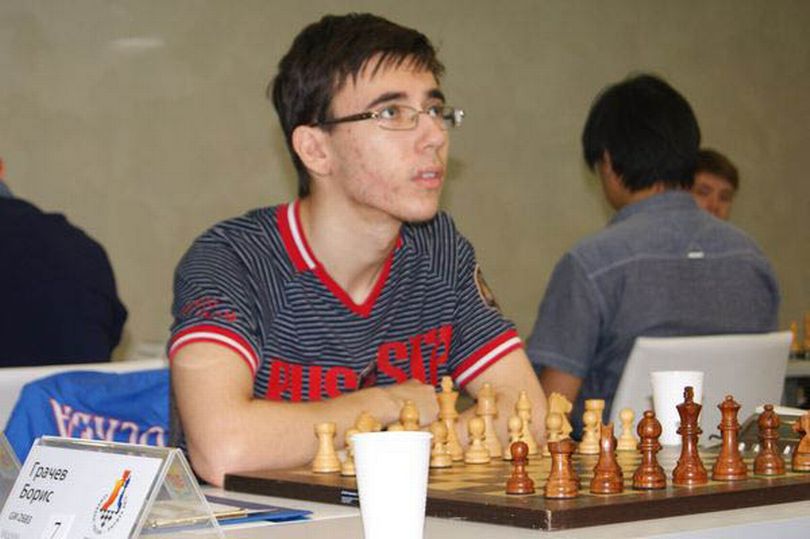 While continuing to gain following, parkour has also been implicated in the deaths of youngsters trying to participate in the high-risk activity, including a 13 year old Russian youth, Tolya after dangling from the ninth floor of a derelict building, according to police in Saratov, south-western Russia.
Perhaps worth noting is that in so much the art of chess requires a master ability to conceive your opponent's forward likely moves, impinging on high probability analysis, the art of parkour on the other hand delves solely on the participant's own ability to judge the elements and their physical ability.
While a miscalculation during a game of chess might cost one an important chess piece, including castle, bishop or even queen. A misstep while playing parkour more than likely will often lead to the loss of one's own life- which in and of itself might explain how a Russian teen chess grandmaster might find themselves inexplicably drawn and exhilarated to such a fatalistic game.