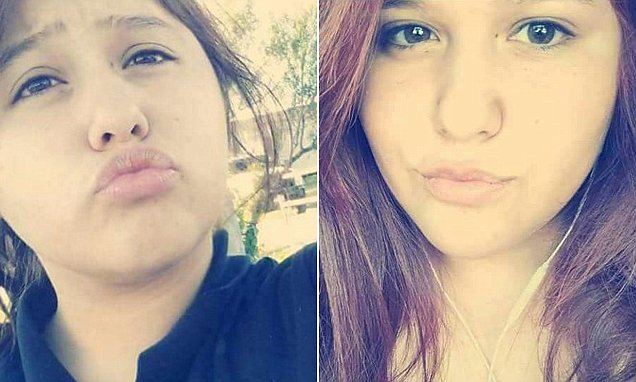 Natalie Natividad suicide death: Who bears culpability over the suicide death of a Texas high school student who was bullied at school and on social media.
Natalia Natividad a 15 year old Texas girl has died after taking her own life after she bullied at school according to the girl's family.
The eight grader who attended Hebbronville Junio High School committed suicide on Friday when she took a fatal overdose of pills.
According to KIII-TV the teen was bullied both at school and on social media with Natalie's mother at one point even pulling her daughter out of school to protect her from incessant bullying.
According to Natalie's brother, his sister and also cried to the school counselor over how she was being treated but to no avail.
On social media, Natalie allegedly suffered from cyber abuse on an app called After School, described as a 'new outlet for teens' on its website.
According to a description on its website, the app, 'fosters fun and creative online and offline experiences for America's teens, in a positive environment with zero tolerance for cyberbullying, threats, or content that threatens the safety of our online community.'
Reiterated the brother: 'They've always bullied her a lot around school,' with the brother saying bullies used the app calling her 'ugly' and that 'she should kill herself.'
Since the abusive posts were made by anonymous users, the family has not been able to track who made them.
Told Natalie's sister, Connie Rodriguez: 'We just want some justice to happen.'
Adding: 'And whoever is bullying, I hope that they stop because it may be a next person who takes their own life. And we don't want any other family to go through this. 
'This is something that no one should go through.'
At this time, school officials and the sheriff's department are investigating Natalie's death.
Jim Hogg School Superintendent Juan Maldonado would not comment on the investigation, but offered his sympathies.
Not immediately understood is what overtures the school had taken in response to Natalie Natividad's family's claim that their daughter was being bullied.
Also not immediately understood is what action, if any the app site took when its forum was being used for the purposes of cyber bullying from other school children?
Deputies said criminal charges could be brought forward.
Sheriff Erasmo Alarcon told mySA.com that criminal charges will be determined if and when responsible parties are identified.
Natalie's family is now working on laying her to rest. The family has set up a Gofundme page to assist with funeral expenses.
It has so far collected $2,700 in donations.