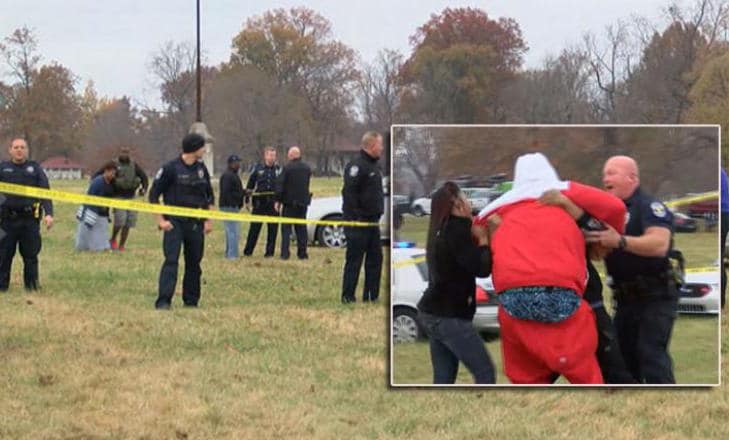 What led to the Louisville Shawnee Park shooting? 2 people are dead, four injured after an altercation led to 20 gunshots being fired on Thanksgiving Day.
Two people were killed and four hospitalized with non life threatening injuries in shootings at a riverfront park in Louisville, Kentucky police said Thursday.
The Louisville shootings came just after 1.30pm when gunmen exchanged about 20 shots at the Juice Bowl, Thanksgiving Day youth football event at Shawnee Park told a statement via the Louisville Metro Police Department.
At the time of the shootings, players and attendees were forced to reach for cover as many feared for their very own survival told a report via WAVE 3 News.
Louisville Metro Police Department spokesman Dwight Mitchell described the shootings as a 'brazen act of violence.'
Told Mitchell during an afternoon press conference: 'Most people were here having a good time,'
Adding: 'But unfortunately this tragic situation has happened.'
Mitchell had no information about any suspects or motives.
wave3.com-Louisville News, Weather & Sports
The shootings occurred near the site of the annual Juice Bowl series of football games, a longtime Thanksgiving Day tradition which was attended by Louisville Mayor Greg Fischer.
'To have people with guns so disrespect life, Shawnee Park, and neighborhood tradition is sad and has no place in our city,' Fischer said in a Twitter post.
"My thoughts and prayers are with the families of all those impacted by today's violence," he said.

Told the mayor in a subsequent tweet: 'The increase in homicides in our city should be alarming to everyone – and LMPD needs the public's help to solve these crimes.'
#ShawneeParkShooting: Multiple Victims and Shooters At Large In #Louisville #Kentucky Shawnee Park… https://t.co/BujQrHn8x0

— Dahboo7 (@dahboo7) November 24, 2016
2 dead and 4 wounded after gunfire erupted at an annual Thanksgiving Day football game in Louisville, KY, police say https://t.co/ZEFWVSAFbL

— CNN (@CNN) November 24, 2016
Aftermath of multiple shootings reported at Louisville's Shawnee Park. Photo by @WDRBNews photog Dave White. pic.twitter.com/dT0zwKpSoJ

— Marcus Green (@MarcusGreenWDRB) November 24, 2016
Youth games had just ended and two women's teams were in the middle of a flag football game when the shots were fired. Men's games scheduled to take place afterward were canceled.
Charlotte Waddell, said she had just finished talking to the mayor when she heard several gunshots.
'This is the worst Thanksgiving ever; I'll never be back,' she said. 'I'm pretty shaken up.'
A source familiar with the investigation said Metro Police believe the shootings may have stemmed from an argument when a man in his 60s bumped into the motorcycle of a man in his 20s who had a gun. Once one person was shot, other people nearby pulled out guns to retaliate, the source said.
The Louisville shootings noted a report via usatoday brought Louisville's homicide total for the year to 112, which is the record citywide.
To date, police did not release the identities of the victims.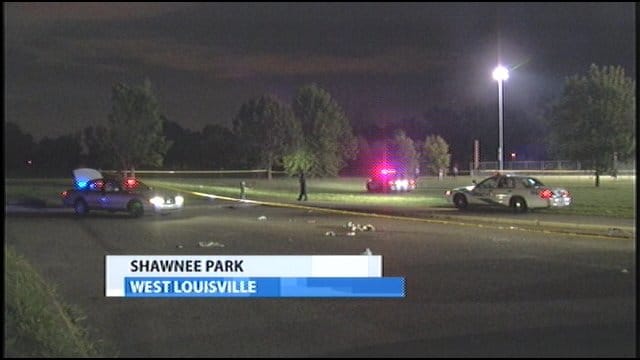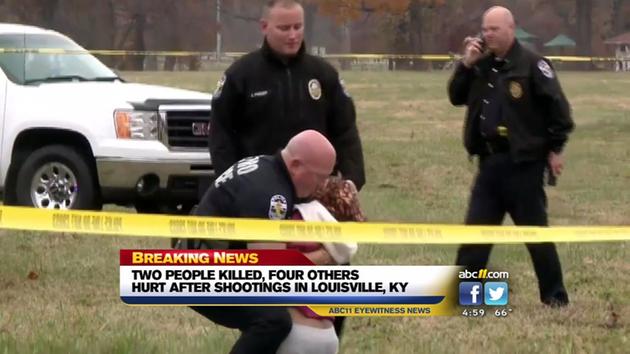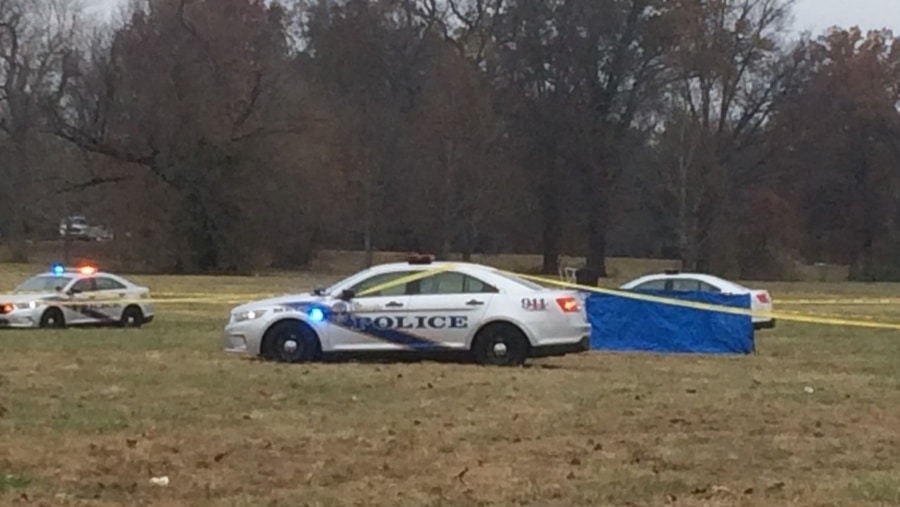 DIVERSITY

Mass shooting committed by Louisville blacks on #Thanksgiving

6 shot, 2 deadhttps://t.co/qSRlHTzSPi pic.twitter.com/7QQh3hMf1t

— Dr. White (@RealDoctorWhite) November 24, 2016
Louisville shooting at Shawnee Park on #thanksgiving @courierjournal #gunviolence #photojournalism #louisville #breakingnews pic.twitter.com/XJQiUZoKjd

— Dustin Alton Strupp (@ALTONPHOTO) November 24, 2016