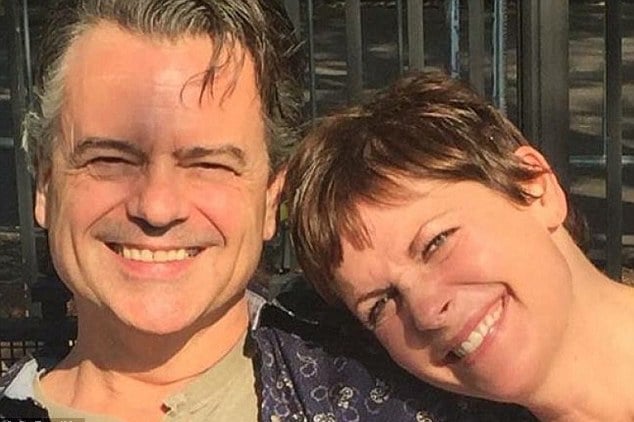 What led to Lisa Lynn Masters an actress/model choosing to hang herself at hotel room while on assignment in Peru?
Friends and family have sought to understand what led to actress Lisa Lynn Masters to kill herself during a modeling trip to Peru.
The 52 year old woman's death came as she was found dead inside her room at the Nuevo Mundo hotel just before midnight on Tuesday notes a report via Peru 21.
Hotel employees found the Brooklyn based actress dead inside the room closet where she'd hung herself with her skirt.
While no specific reason existed to have tempted Masters to take her own life, authorities said the 52 year old actress/model was struggling with depression.
Lisa Lynn Masters' death comes off the back of the actress starring in an episode of Unbreakable Kimmy Schmidt last year along with roles on Law & Order: Special Victims Unit, Ugly Betty and Gossip Girl.
According to deadline, Masters was born in Omaha, NE, and grew up in Asheville, NC. She began her career as a broadcast news reporter before moving into acting, according to her bio on IMDb. During the course of her career she appeared in dozens of TV commercials and in features, including 2004's The Stepford Wives and indie Blumenthal.
Of question is if the lack of sustained high profile roles may have played on the actresses psyche and let to undue financial pressures?
In the days after Masters' surprise death, friends have set up a GoFundMe page to raise money to bring Masters' body home to the United States, pay for funeral expenses and help her husband William Brooks, who works as a healing arts practitioner in Brooklyn.
The page, set up by Ani Mason on his behalf has already amassed just on $34 000.
'Our dear friend Lisa Masters passed away tragically and unexpectedly,' Mason wrote in a post on the page.
'Lisa's genuine warmth, generosity and tenacious strength will be deeply missed.'
Mason added: 'Lisa's beloved husband William is shocked and grieving her sudden loss.
'In the midst of this mourning, William faces daunting financial challenges, including the substantial funeral and transport expenses for Lisa in and between Peru and the United States.' 
Masters' agent Christopher D Silveri confirmed her death, telling: 'As to her husband and family's wishes, we hope that the industry can morn her death without details. 
'In these darkening days, we hope those who have had the pleasure of knowing her will see how brightly she shined and will find that light within themselves and continue to share it with others – just as she would have.' 
Of question is whether the actress had sought treatment for her depression and whether a sudden bout overwhelmed her or if there had been other 'episodes' in the past?