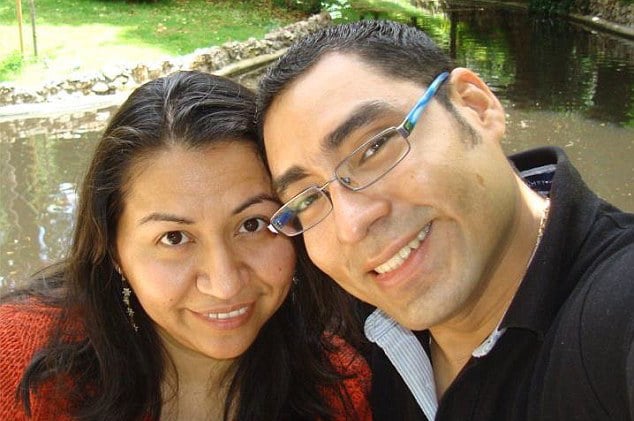 What led to Jorge Baque a Queens father murdering his 5 month old daughter? Father indicted for murder after family insisted death came after visiting a voodoo priestess.
Authorities on Monday indicted Sunnyside, Queens father, Jorge Baque, 36 for the death of his five month old daughter.
The baby girl's death told NYC's Medical examiner was deemed to be a homicide notes pix11.
Facing murder charges, the father along with the man's wife, Yemeni Sasso, 38, insisted the baby girl came to be injured by a priestess trying to cure their daughter of the 'evil eye.' 
According to the parents, their child sustained injuries after a priest allegedly rolled the baby girl on the ground in a bid to cleanse her spirits.
Nevertheless an autopsy according to the nydailynews revealed baby Alaia suffered eight skull fractures along with a bruise to the back of the head along with bleeding eyes. Injuries that the city's Medical Examiner deemed consistent with injuries consistent with being stamped on or hit with a blunt object.

The father's indictment comes after cops on July 30, responded to a call at 39-20 Greenpoint Avenue, where upon arrival they found a five month old baby unconscious and unresponsive. The girl was transported to Elmhurst Hospital, where she was later pronounced dead.
Police say Jorge Baque was the only person with his infant daughter when she sustained her heinous injuries.
During questioning the mother told detectives that the baby's father was upset because Alaia constantly cried around him, and he thought she was rejecting him, police sources said.
Told NYPD Chief of Detectives Robert Boyce during a press conference at the time of the child's death in which he described as a 'very strange story': 'The father is someone we're looking at at this point. He had exclusive opportunity,
"He took the child, little girl, to a Santa Maria [Santería] priestess because he felt she was acting abnormally,'
'We spoke to that lady. It doesn't seem to be the issue here, but nonetheless we believe the father is involved in this.'
Of note, the child's family had previously been investigated by the Administration for Children's Services (ACS) because of an alleged incident with their older son, but the accusations were unfounded, sources said. Or were they?
Prior to the father's indictment, authorities placed the couple's older son into the care of the city's social services notes a report via the dailymail.
Jorge Baque now faces one count of second degree murder along with a charge of assault acting in a manner injurious to a child under the age of 17.
The second-degree murder charge carries with it a minimum sentence of 15 years in prison, with a maximum of 25 years to life in prison.