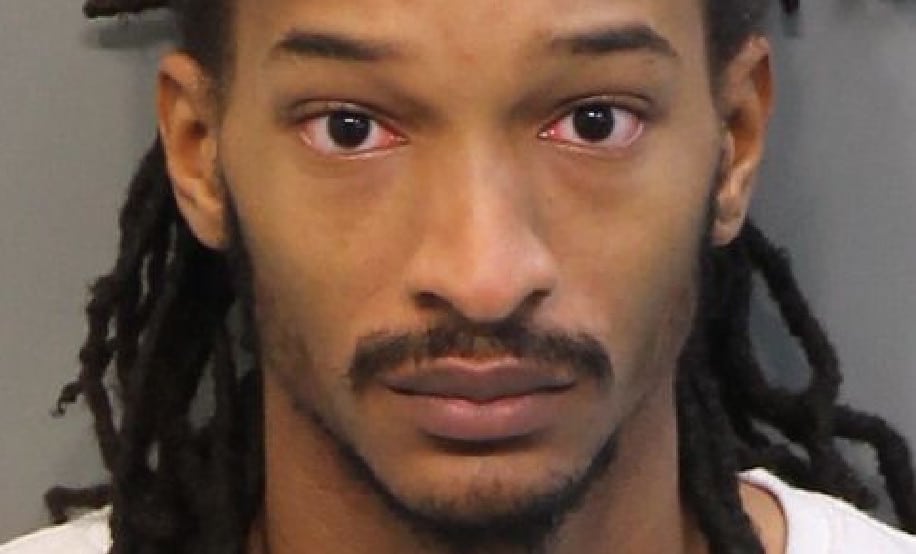 Johnthony Walker Chattanooga bus driver: Premeditated murder? Did one 24 Tennessee bus driver intend to kill his children passengers?
Johnthony Walker the 24 year old Chattanooga bus driver since identified as the individual behind a Tennessee school bus that crashed and killed five children has been arrested.
The man's arrest comes after he purportedly asked the school children sitting in the bus as the bus careened out of control if they are 'y'all ready to die'.
According to one parent, who had three children on board the bus, one of whom died, bus driver Johnthony Walker asked the chilling question seconds before the yellow school bus slammed into a telephone pole and tree.
The crash noted the Chattanooga Times Free Press led to five children being killed, amending an earlier death toll of six. Among the injured students still hospitalized, six were in critical condition and six were stable. Of those killed, a report via WSMV-TV told of four boys and one girl dying in the crash.
A report via CBS News told of Walker driving well above the 30-mph speed limit while driving 35 students home from the Woodmore Elementary School on Monday — crashing on a narrow road about a mile from the school.
At the time the bus was carrying students from kindergarten to fifth grade.
One student aboard the bus told WDEF-TV that the driver 'wasn't paying attention and was going real fast.'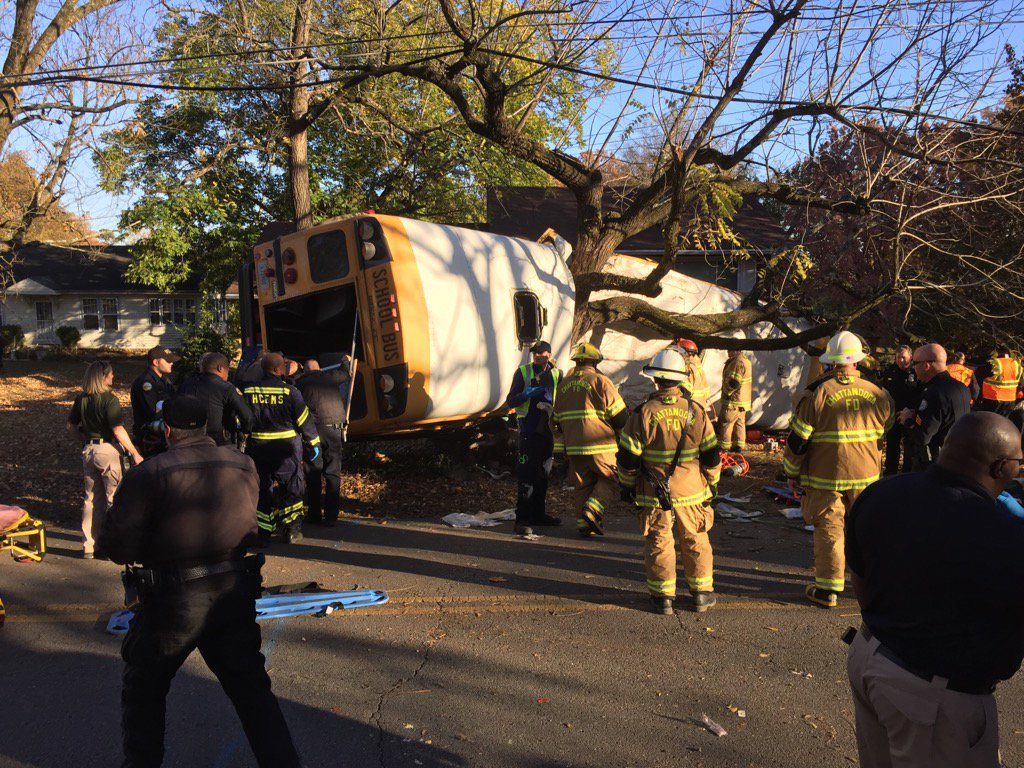 Pursuant to his arrest, Police Chief Fred Fletcher during a press conference told of Walker being charged with five counts of vehicular homicide, reckless endangerment and reckless driving.
Background checks revealed Walker not having a prior criminal history.
That said a reports told of Walker having crashed a bus no less than two months prior when he he crossed into oncoming lane, side swiping a car.
Why no action or sanction were placed against the driver or the bus operator, Illinois based, Durham School Services are yet to be necessarily understood.
Also of disconcert are claims via WZTV that Walker's license was suspended from March 3, 2014, to March 28, 2014, for failure to show proof of insurance following an October 2013 crash that involved property damage.
To date, Johnthony Walker remained held on $107,500 bond.
24-year-old Johnthony Walker now facing multiple charges in Chattanooga school bus crash. https://t.co/6QE54PRRN5 pic.twitter.com/AiPuZY1sjH

— Morning Express (@MorningExp) November 22, 2016
#BREAKING #Chattanooga bus driver Johnthony Walker also in 9/20 bus crash, report says he crossed into oncoming lane, side swiped car @WSMV pic.twitter.com/CQy2HumvcL

— Kevin Trager (@KevinWSMV) November 22, 2016
Raising aspersions of culpability, the mother of three, who lost one child in the crash told of having repeatedly complained about Walker's behavior to the school with officials 'failing to respond'.
Responding to the mother's claim, Melydia Clewell, a spokeswoman for the Hamilton County District Attorney's Office told of finding no record of complaints against Walker.
Reaffirming concerns that Walker had a history of recklessness that the school may have chosen to ignore was one father's claims who told via ABC's Good Morning America he had seen Walker driving a 'little faster than he probably should be going' in the past.
Reiterated Craig Harris: 'That's the reason why I tried to be there in the mornings when he's pulling up,'
Adding: 'And also in the evenings, because some days he would come up the street and drop them off, some days he would go down the street and drop them off, and I'm not a bus driver, so I'm not sure what their protocol is, but I kind of figured that wasn't something he was supposed to be doing.'
Of question is how long Walker had had a license to drive a school bus.
**IF TRUE** This was no accident. It was premeditated murder! https://t.co/38qx3vaDtA #chattanoogabuscrash #Chattanooga #johnthonywalker

— Jana Janeway (@janaonwheels) November 22, 2016
Reading about the Chattanooga bus crash gives me chills, I cannot imagine. Prayers to the families. ❤️

— Chelsea DeBoer (@ChelseaHouska) November 22, 2016
In the aftermath of the tragedy, the Illinois-based company contracted to run the district's school buses released a statement saying it was 'devastated' by the tragedy.
'We are working with the Chattanooga Police Department and Hamilton County School District to investigate,' said David Duke, head of Durham School Services. 'We also have additional team members arriving in Chattanooga today to provide support.'
Offered Chattanooga Mayor Andy Berke in a statement: 'There are no words to comfort the broken heart of a mother or father,'
'I pray for families affected by (this) tragedy.'
Of the five individuals killed, police said they included a kindergartner, a first-grader and three fourth-grade students.
Said Hamilton County schools interim Superintendent Kirk Kelly: 'This is something we will never forget as a community.'
Defending her son, Johnthony Walker's mother, Gwenevere Cook told via CNN her son, a father of a three year old son was trying to pull students off the bus.
Told the mother: 'He is a marvelous son. For two years he worked two jobs. He's never been in trouble before,'
Adding: 'He is a respected young man, grew up in Chattanooga and is liked by everyone.'
Addressing concerns that her son drank or did drugs, the mother told via CBS News her son didn't drink or use drugs, while insisting she hadn't in the past heard any complaints about her son's driving.
In the interim a warrant was issued to remove the black box from the bus and review evidence from a video camera aboard.
In addition to local investigators, the National Transportation Safety Board said it planned to probe the crash.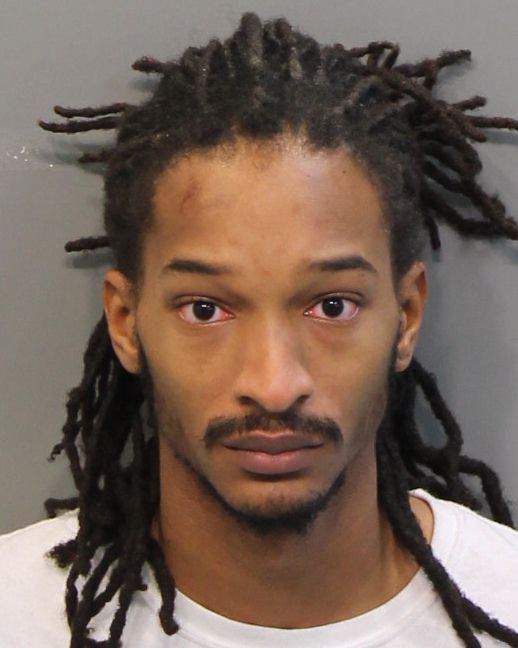 This is heartbreaking to see but hopeful it will give answers about what led to #chattanoogabuscrash @FOXNashville pic.twitter.com/F7INuEEprp

— Jennifer Waddell (@JenniferWFox17) November 22, 2016