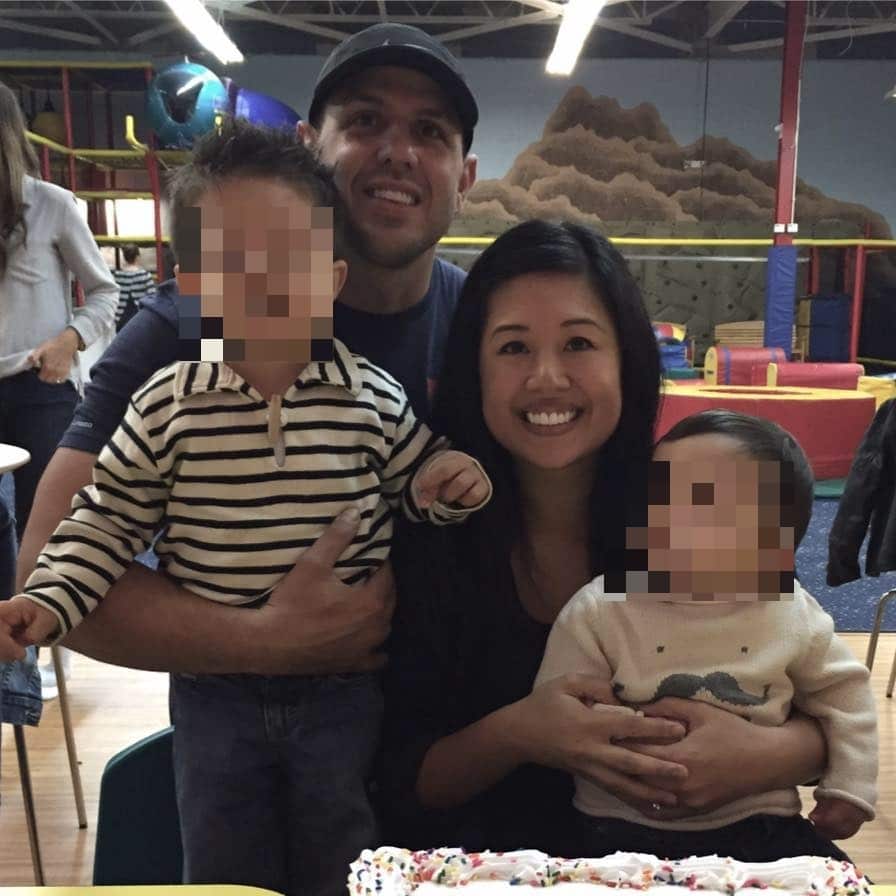 Why did John Spincken leap to his death while holding his two toddler sons? New Jersey father kills self after domestic dispute with wife.
Authorities are trying to understand what led to New Jersey father, John Spincken, 37 leaping to his death Monday night while holding his two toddler sons in his clutch.
A facebook post via NJ State police tells of Spincken intentionally jumping off the Wanaque Bridge where the man landed in a densely forested area along the Wanaque River.
Miraculously Spincken's one year and three year old sons survived the fall, with both boys being listed with non life threatening injuries.
The suicide ironically comes with Spincken, the owner of a an auto detailing business, Autolux, doting on his sons in regular Facebook posts.
In one post dated, October 5, 2013, Spincken wrote after the birth of his eldest son, 'I'm a dad! Best feeling in the world!'
In another post from Father's Day on June 21, 2015, Spincken quoted Elizabeth Stone when he wrote that 'making the decision to have a child is momentous. It is to decide forever to have your heart go walking around outside your body.'
Of note, prior to leaping to his death, a report via the nydailynews notes Spincken having argued with his wife at their home in Pequannock Township, N.J., and threatened to harm himself and their sons.
Of question is if the man's wife, noted as Fara Araullo on the deceased husband's facebook page had threatened to leave her husband and take their children with her?
Pursuant to the couple's dispute, the wife called 911 where police were able to trace Spincken's cellphone and track him down near the bridge, according to NJ Today.
Police believe Spincken climbed on top of his vehicle and scaled a 'suicide prevention face' in order to throw himself off the ledge.
Spincken was pronounced dead at the scene around 9 p.m. Since the tragedy, medics told of one of the boys suffering a collapsed lung while the other suffered a spinal cord injury.
Questions of prior criminal mischief led to NJ 101.5 citing court records showing Spincken pleading guilty in 2003 to violating a domestic violence restraining order. He has also been charged with unlawfully possessing firearms and handguns without a permit and criminal mischief.
To date, the man's wife has declined media overtures.