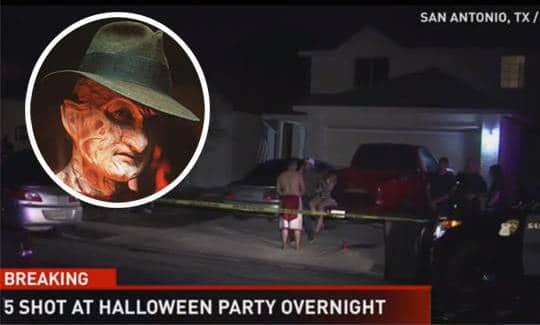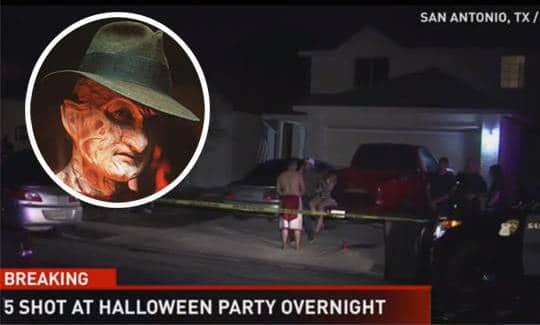 Freddy Krueger crashes Texas Halloween party and leaves behind 5 people shot. Men in costume asked to leave party respond with violence. No arrests made to date.
In what perhaps could be called 'life imitating art,' a man dressed as infamous Halloween bogeyman, Freddy Krueger crashed a Halloween party in San Antonio, Texas this weekend where they shot five people when asked to leave.
The incident happened at a home on the west side of the city circa 5am, Sunday morning when a group of men showed up at the party uninvited.
When the interlopers started causing trouble, the homeowner took the group outside where he asked the group to leave.
That's when, according to a report via wsfb, that one of the men, dressed as the Nightmare on Elm Street villain, Freddy Krueger took out a shot gun from under his costume and shot five people. Naturally.
Injured in the milieu were four male revelers and one female attendee.
Offered neighbor, William Warren via KSAT 12: 'It woke me up in the middle of the night,'
'I heard a bunch of yelling and screaming and hollering. … Next thing I know I heard a couple of shots and then four of five shots after that and I could see the flashes and everything.'
Told Cassie Nogeuron who lives on the street: 'I know the sound of gunshots. We go to the gun range and you recognize the sound. It's loud. It's scary.'
Added the neighbor: 'We just heard them and thought, "Oh no! What's going on?"
After making sure her family was safe, she went outside to see what was going on.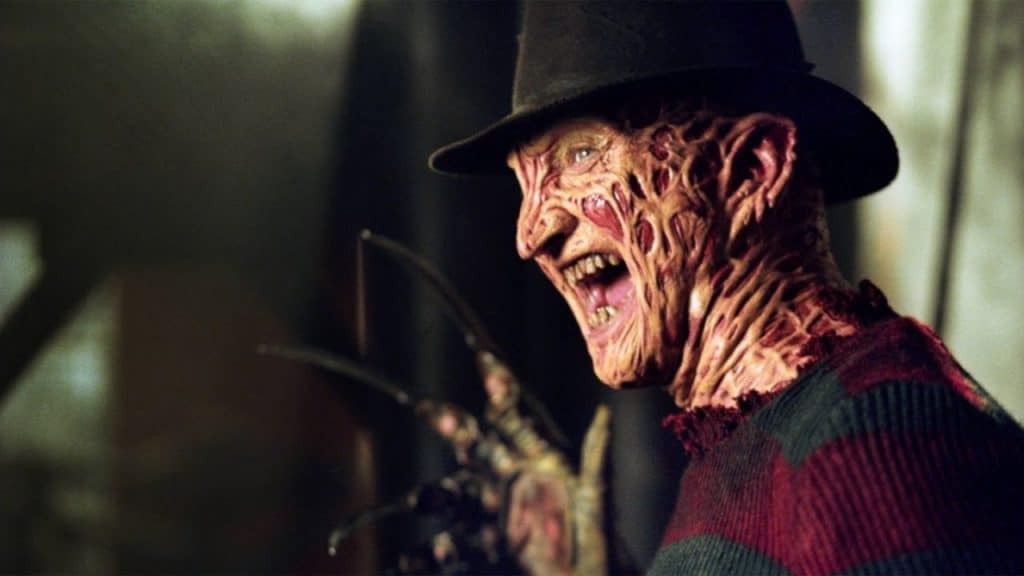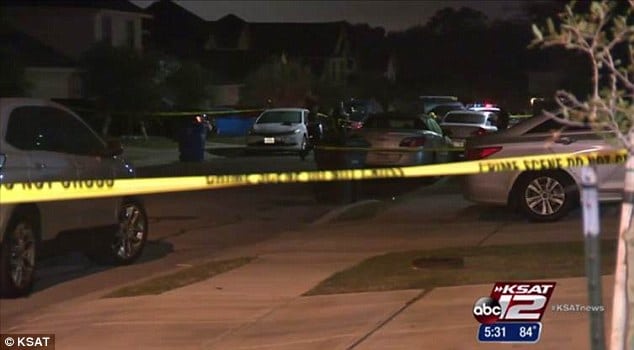 Offered the neighbor who must have imagined herself starring in a live Halloween for Hollywood blockbuster feature: 'People running to their cars, running away or running to the people that were hurt,'
Adding: 'My gut instinct was to see does anybody need help was everybody okay.' 
The four male victims were taken to the hospital – three of them to University Hospital and another to Baptist Medical Center. 
The female victim tried to drive herself to the hospital but crashed along the way. She was eventually taken to Downtown Baptist Hospital. 
The afflicted were described to have non-life-threatening injuries, that said one man shot in the stomach remains in critical condition. 
In the aftermath of the shooting, police were able to determine as a result of several people who'd attended the party filming the fracas that there were two shooters involved. Police told of one man having a shotgun while a second man had a hand-gun.
Reiterated Nogeuron: 'It does make it more of a mystery of who was the person really because they didn't look like themselves.'
Meanwhile, police continue to search for the shooter and another suspect.  They have only been described as black men.