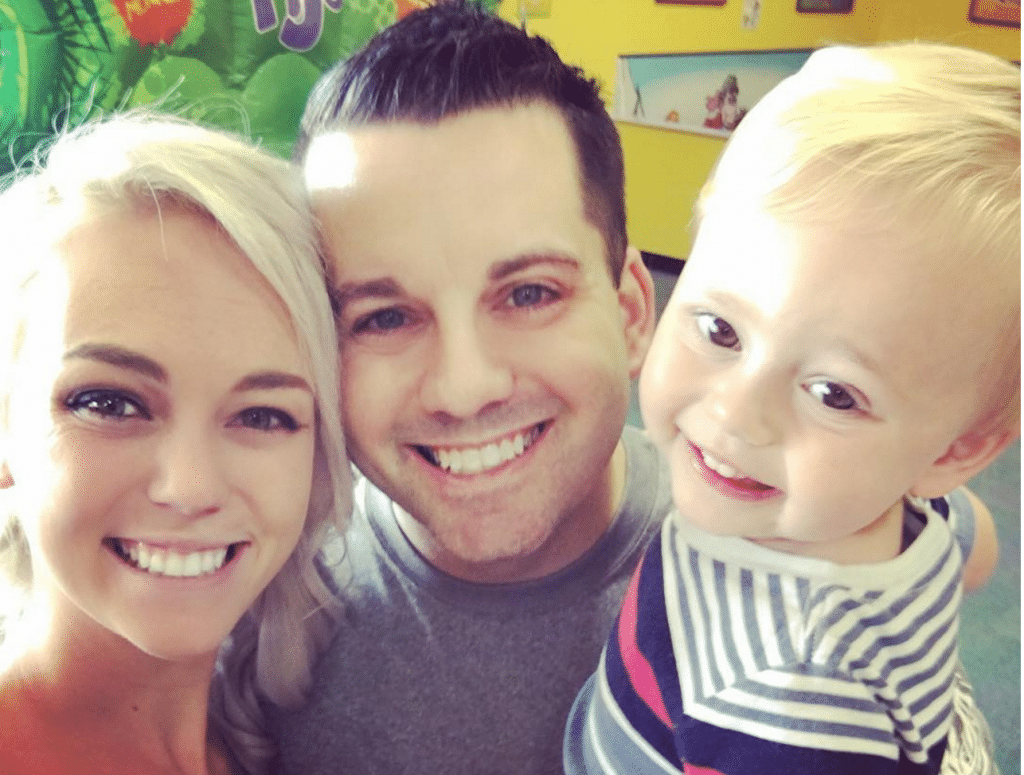 Blake Snyder St Louis County police officer shot dead during line of duty. Widely beloved Missouri man leaves behind wife and two year old son.
Blake Snyder a 33 year old Missouri police officer has died after being shot and killed by an 18 year old suspected drug dealer during an early morning shootout.
In the wake of his death in the line of duty, the St Louis County police officer leaves behind a wife and a two year old son.
A report via CBS St Louis told of Blake Snyder being shot by the suspect, a white male, 'almost immediately' after he arrived on the scene with another officer at 5am.
Snyder was struck point-blank and the wound was immediately fatal, Chief Jon Belmar told KSDK. 
The second officer returned fire and injured the teen, who is currently in critical condition. His name has not yet been released.
Authorities said Snyder and the second officer were responding to a disturbance call in Green Park when he was shot.
The suspect is connected to a felony narcotics case that Sydney was involved with.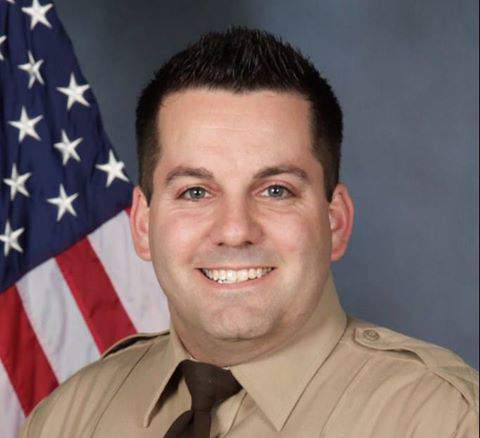 Belmar described the fallen police officer as a 'great guy' and a dedicated cop, who'd worked at the St Louis County Police Department for four years. 
A regard of Blake Snyder's LinkedIn page describes the fallen police officer having been a graphic designer previously.
Recommendations on his page said, 'Blake is a highly talented and creative graphic artist. He continually goes above and beyond for us. Highly recommended!!!' and 'Blake is an individual who gets the job done right the first time. He is also a responsible person and is committed to the task at hand.'
Ironically Snyder's last Facebook post was of another slain officer, Memphis officer Verde Smith holding a sign reading 'I matter.'
That officer was killed while being run down by a fleeing murder suspect.
According to the Officer Down Memorial Page, as of October 6, 97 law enforcement officers had died in the United States in the line of duty.
Forty-two of those cases involved non-accidental gunfire. The site recorded 130 deaths in 2015.
According to KMOV-TV, Snyder was the first officer at the department to be killed in the line of duty in 16 years. 
Authorities were still at the scene of the shooting before noon on Thursday, with evidence markers covering the ground. 
Belmar said there were no dash cams or body cameras in use at the time of the shooting.