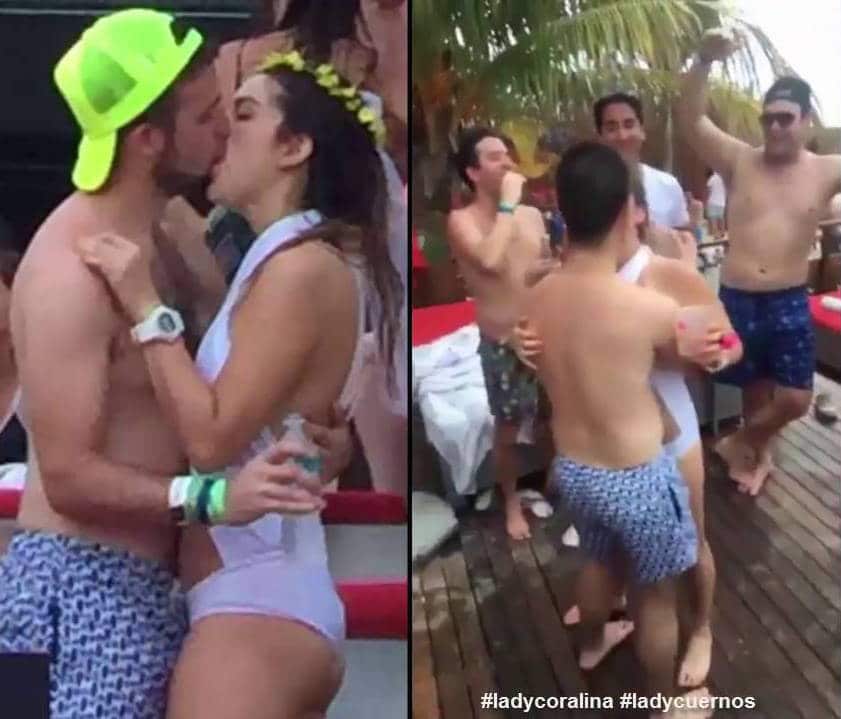 Emma Alicia Paz Ayala a Mexican bride to be calls off her wedding after a passionate kiss with stranger goes viral on social media.
Emma Ayala a Mexican bride to be has called off her upcoming wedding after a video of her passionately making out (see below) with a random stranger she'd just met at a hen party went viral.
The incident reports local Mexican media came on Emma Alicia Paz Ayala's 'last night of freedom.'
Amongst female reveler friends, Ayala wearing a skimpy bathing suit and a wedding veil, partied it up, getting drunk smashed along the way, where she was approached by a random male by a resort pool.
Perhaps as a result of the alcohol taking its effect, or simply wanting to take advantage of her last night as a single lady or other reasons the reader can imagine, Emma Ayala, soon found herself passionately kissing the stranger.
Footage shows the Mexican bride to be being grabbed by the waist and made to bend backwards as her impromptu paramour leans in for a passionate sloppy kiss. All the while Ayala is observed smiling as feller revelers cheer her on.
The clip however was shared on social media and soon spread with the hashtag '#LadyCoralina' as a reference to the name of the 'Coralina Bar' where the incident took place notes the UK's mirror.
The video (naturally…) made its way all the way to Pablo Torres Gandara, the husband-to-be and his family and the wedding was cancelled soon after that.
Reports said it was Emma Ayala, from Hermosillo in Mexico, who decided to call off the wedding, although no further information has been provided.