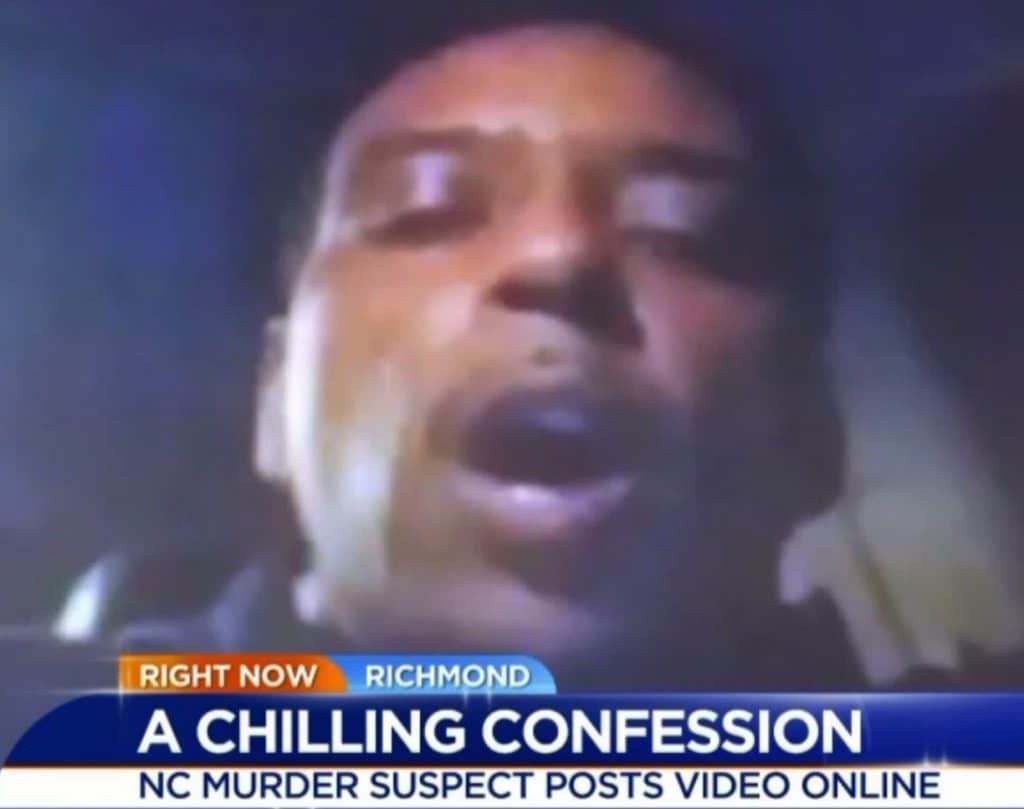 Earl Valentine a North Carolina man is on the run after shooting his ex wife and teen son. He is believed to be now targeting other family members.
Earl Valentine a Warren County, North Carolina father is on the run after killing his 15 year year old son and critically wounding his ex wife after going on a shooting rampage. All of which the man confessed to on a Facebook live video.
Police say the crazed father kicked in the back door to Keisha Valentine's home before shooting her and their son Earl Jr in the chest at point blank range. At the time the son had sought to protect his mother. 
Norlina police chief Taylor Bartholomew told of Valentine admitting to Tuesday morning's deadly assault after soon posting a video 'discussing' his deeds.
'She lied on me, had warrants taken out on me. She drug me all the way down to nothing,' Valentine said in the video. 'I loved my wife, but she deserved what she had coming.'
The chief told of a domestic protection order having been in place but expiring last month. 
The police chief speculated that Valentine didn't realize that his wife was still alive after shooting her.
By Tuesday afternoon, Facebook administrators had removed Valentine's post.
Reiterated the police chief via WTVR: 'We got a call at 1.30 in the morning from the victim giving a dying declaration that his father shot him and that his father had shot his mother as well,'
'It appeared that the son tried to intervene on his mum's behalf and he was shot one time in the chest as well.'
The police chief told of Earl Valentine calling police telling police of his misdeeds, while announcing he was on the way to 'kill' more family members.
Offered the police chief: 'When we spoke to him on the phone he told us he is basically armed and dangerous,' 
Bartholomew said officers are hunting Earl Valentine after indicating he was on his way to Richmond, Virginia where he planned to take out other family members. The fugitive's relatives have been put under police protection.
Valentine, who runs a limo service, is facing a first-degree murder charge in his son's death.
The FBI Fugitive Task Force and US Marshals are involved in the manhunt.