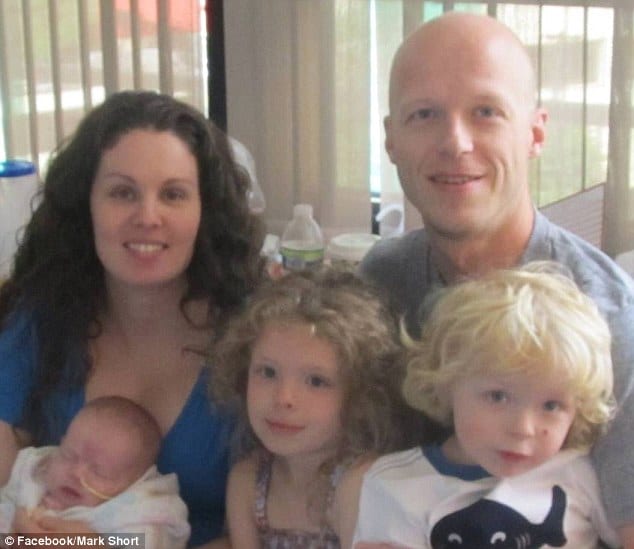 Mark and Megan Short murder family suicide: Did marital strife lead to husband Mark shooting dead his wife and their three children? 
Mark and Megan Short along with their children, Liana, 8 Mark, 5 and Willow, 2, have died the result of a murder suicide as a result of gunshot wounds at their Pennsylvania home.
The family members' death comes after daughter Willow became national headlines news when the two year old girl had a heart transplant when she was only six days old.
Ominously the deaths come after the family had been featured in posts describing Mark and Megan Short's difficulty obtaining anti rejection medicine for daughter Willow.
Mark Short purchased gun after wife planned to leave him for woman
Yet to be understood is who fired the fatal shots and to what degree the family's struggle with obtaining life necessary medication for Willow may have played a part in the apparent murder suicide?
The murder suicide comes after the family members were found deceased at their Sinking Spring home in Berks County on Saturday in the Brookfield Manor subdivision according to a report via  ABC 6.
The killings happened sometime on Saturday afternoon and the bodies of the parents and three children were discovered around 3pm, but it is unclear how. 
A post via Reading Eagle has told of authorities not telling who fired the fatal shots.
Pursuant to the family member deaths, the DA said they found a handwritten murder suicide note next to one of the parents. They did not disclose its contents.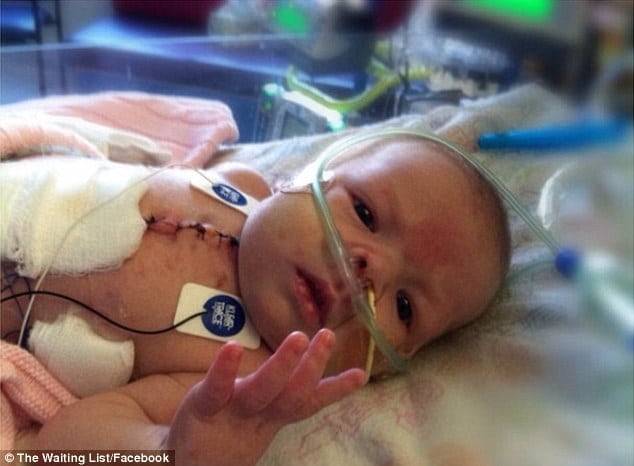 Of note, a report told of a friend of Megan Short telling authorities that the Shorts were having marital problems leading up to the family murder suicide.
Told the friend, Caylyn Otto via heavy: 'Megan and I have talked about her ptsd and her failing relationship with her husband but I never would have seen this all coming.'
Otto told of Megan Short having told her she was in love with another woman she met through transplant circles, adding of the husband: 'He was very upset she left him for another woman.'
A subsequent text revealed Megan Short telling that her and Mark 'were now separated.'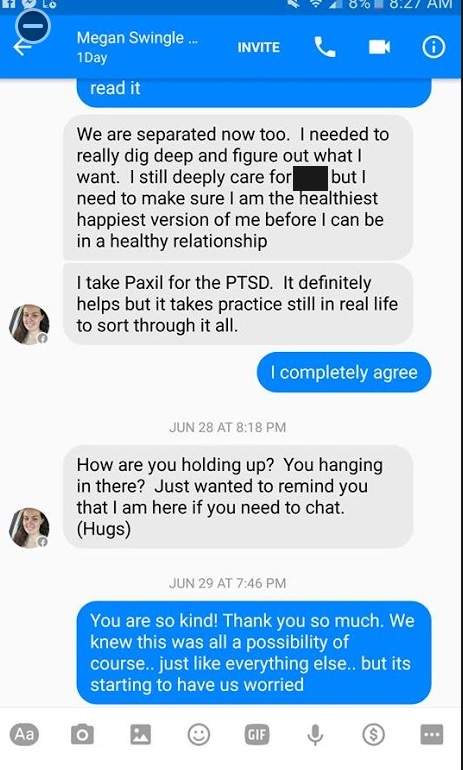 Megan Short often wrote about the struggles her family faced with getting the drug on a Facebook page for The Waiting List.
In an October 2014 post which appeared in The Reading Eagle, an expose chronicled Willow's road to recovery at five months old as family members and doctors retained optimism that Willow's condition was improving.
The story detailed Willow's heart journey from her birth on May 6, 2014 at the Children's Hospital of Philadelphia.
She had suffered from a variation of hypoplastic left heart syndrome, a rare congenital birth defect.
News of the defect came during Megan Short's pregnancy where Mark and Megan Short learned their unborn daughter's heart was not fully formed and could not pump blood efficiently, threatening her life.
When Willow was three days old, she underwent her first open-heart surgery as doctors worked to repair her left ventricle and redirect her circulation.
During surgery, doctors found a tunnel defect and following the procedure, she bled so much she required 16 blood transfusions.  
She was placed on a heart-and-lung bypass machine and was added to the National Transplant List, with her survival depending on a donation of another baby's heart.
A report via the dailymail tells of Mark and Megan Short being told there could be a three-to-six month wait and prepared for their baby girl to not survive the wait.
However, three-and-a-half days later when Willow was six days old, another heart became available and Mark and Megan Short's daughter went into surgery.
The transplant was described as a 'remarkable success' and by May 29, Willow's heart was working so well doctors removed her from oxygen.
She was released on June 26, 2014.
Nearly a year after the transplant, Megan Short wrote a facebook post recounting Willow's journey.

Wrote Megan Short: 'Willow's first wail was the most beautiful sound I had ever heard, but it didn't take long before she was intubated within hours of her birth and I could no longer hear her voice,' 
'It was so difficult to see her upset. But not be able to hear her cry, it was heartbreaking. 
'After her transplant, doctors were able to remove the breathing tube. 
'Hearing her voice and seeing her face without all the tape is one of my favorite memories.'
Mark and Megan Short also created a Facebook page, Willow's Heart Journey, where the mother posted frequent updates about Willow's condition following the transplant.
On the about part of the page, she wrote: 'This has been a hard road, but this little miracle has taught me more in her short time than I had learned my entire life before her.
'My faith in God is stronger, my faith in others is renewed, and my love for my family is deeper than ever.
'The strength of this small child has shown me my own.
'Be like the willow tree… able to bend without breaking under the weight of the storms that come your way.'
The last post on the Facebook page was dated May 27, describing Willow having a zero-rejection grade.
Posts just two days before that mentioned Willow was going to have her annual cath and biopsy to check her heart function and pressures, look at her coronary arteries and test for rejection.
In May, the mother also wrote as they celebrated Willow's second birthday and mentioned she was in 'great health.'
'I haven't posted in quite awhile. Willow is doing wonderfully, in great health and a complete joy,' she wrote.
The day after Willow's birthday, the mother shared a pic of Willow in a red and white polka dot dress while wearing Minnie Mouse ears as she stood behind her cake.
'Time flies! Miss Willow is 2,' she wrote. 
'As we go into Mother's Day, my mind is on the mother who made the decision to donate her baby's organs,' she continued.
'I am so sorry that your baby is not with you now, but I hope it brings you some peace to know that we are so grateful for the time you have given us with her. 
'I am sure Mother's Day is especially hard for you. 
'We received the call the day after Mother's Day 2 years ago. There are no words to express how thankful we are for your decision.'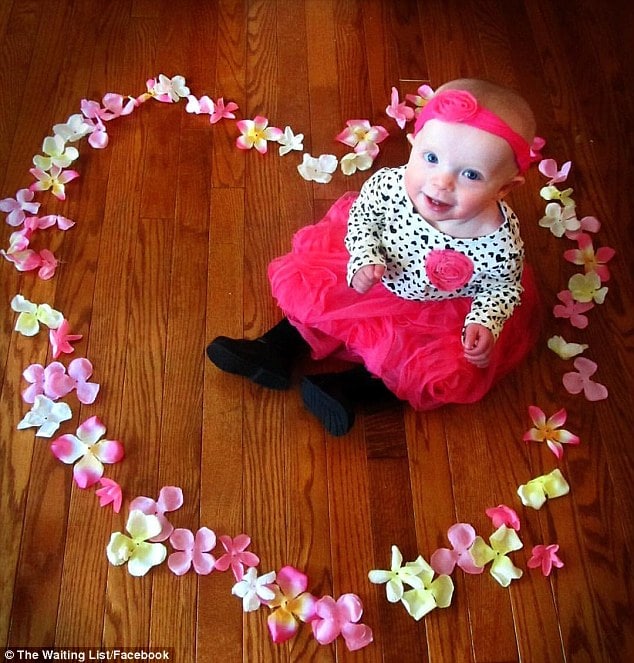 Earlier posts on the Facebook page detail Willow's condition from some of her anti-rejection levels being too high to battling pneumonia, viruses, fevers and infections.
Other updates celebrated time having gone by without Willow having any hospitalizations or cardiology visits.
A July 2015 The New York Times feature detailed the family's struggle with getting anti-rejection medication for Willow.
At the time of the story was published, Megan Short was 32 years old and Willow was a year old.
The article talked about how Willow could not afford to miss a single does of a drug she took daily to prevent her body from rejecting her recently transplanted heart.
However, it noted that due to rules from the family's drug plan and the pharmacy, the mother could not order a refill until Willow's monthly supply was three-quarters gone.
But to process a refill, the article said it took about seven days which was risky because it was hard to know whether a new shipment would arrive before the old one ran out.
Told the mother: 'You just feel like every month, you're hoping that they don't mess it up.'
Referencing the notion of a 'specialty pharmacy' the nyt's detailed how 'a new breed of drug dispensary had arisen to handle the exploding number of medicines that cost tens or hundreds of thousands of dollars a year and are used to treat complex or rare diseases.'
Along with documenting her experience with having a child with a heart transplant, Megan Short also described her struggles with post traumatic stress disorder (PTSD).
The mother wrote in a blog post in April about how having a child born with a severe congenital heart defect was the most significant shift of her life.
Wrote Megan Short: 'I was so focused on learning everything I could to keep my child alive and to minimize the impact on my other children that I didn't see the full impact that it had on me.'
The post reflected on the anxieties of having to care for Willow without doctors and nurses by the family's side and getting used to giving Willow 15 different medicines around the clock.
'I remember sitting up at night just watching her sleep because I was terrified that I placed her NG tube in her lungs and was slowly drowning her,' she wrote.
'I then isolated myself from the world worried that any little germ would kill her.'
However, she said with time things got easier as she became more confident in the medical aspect of caring for Willow, but noted the trauma never leaving.
She described having nightmares and triggering events, noting it took her nearly two years to recognized how she was impacted by these experiences. 
'I don't think PTSD ever truly goes away but, with therapy, medication, and the right support, I have begun to loosen its grip on me,' she wrote.
According to The Reading Eagle, the couple had been advocates for organ donation since 2012.  
Following the deaths on Saturday, a neighbor told they 'never would've suspected there were any issues.'
'She's still the most beautiful girl that I've ever met. I'm the luckiest guy in the world to have her as my wife and the mother of my three amazing children!' Mark Short wrote in December on Facebook about his wife.