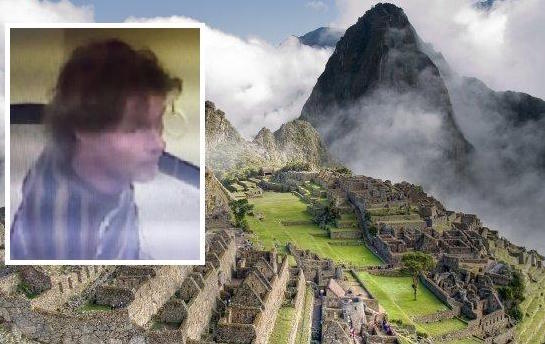 Oliver Paps Machu Pichhu photo death: How one traveller's attempt to catch the almost perfect selfie like photo led to his death.
Oliver Paps a 51 year old German tourist has fallen to his death at the Peruvian ruin Machu Picchu while jumping up in the air for a photo at the summit's edge.
Having miscued his ensuing 'spectacular' photo, Oliver Paps managed to fall 650 feet into a ravine into his certain death.
According to a report via AFP, Oliver Pap's self demise came Wednesday afternoon whilst having gone on a tourist trek at the Andean archaeological site.
An official witness told the outlet that Paps said, 'I'm going to jump in the air — take a photo for me as a memory,' before another Machu Picchu visitor photographed him as he fell into the abyss.
A report via the Washington Post shared a first-hand witness account of how Oliver Paps fell.
'He asked a man who was there to take a photo of him,' the Peruvian tourist, Guillermo Meseas said. 'The man came over to take the photo and in the moment he was handing him the camera, he lost his balance and fell.'
Turista alemán muere mientras se tomaba fotos en #MachuPicchu ► https://t.co/jaAvQobqHn pic.twitter.com/x9YL05qRDj

— El Comercio (@elcomercio) June 30, 2016
Of note the reckless tourist is said to have crossed over a barrier meant to keep visitors safely away from the edge of the mountainous tourist attraction, according to Machu Picchu's director Fernando Astete.
Oliver Pap's body was recovered from the ravine where he landed, and will likely be taken back to Germany.
The Unesco heritage site of Machu Picchu was built by the Incas in the 15th century to worship the sun.
It is now one of the most famous tourist destinations in South America.
Oliver Pap's death comes a day after another tourist, South Korean man, Kim Jongim, 28, also died falling into an abyss at the Gocta waterfall in northern Peru, according to the country's Canal N. Not known was whether Jongim was also in search of the perfect reckless fantastic holiday photo?