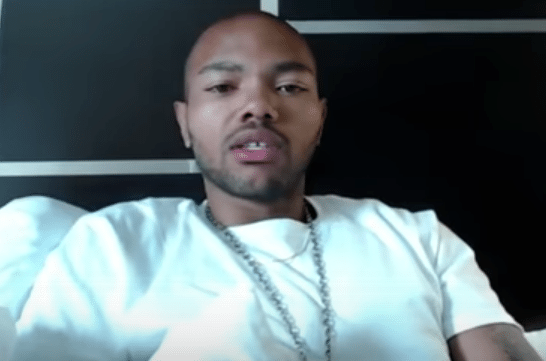 What led to Gavin Eugene Long setting up an ambush in which he killed three Baton Rouge police officers? A history with black power movements revealed.
Gavin Eugene Long a 29 year old Kansas City, Missouri man also known as I Am Cosmo  and convoswithcosmo according to a youtube and instagram page the man kept has been identified as the Baton Rouge shooter who Sunday morning set up an ambush which left three police officers dead and three wounded along with the gunman dead.
As police arrived upon the scene after calls of a 'suspicious' shooter brandishing and firing off gunshots a protracted gun battle ensued in which more than 30 rounds of gunfire blasted off.
Pursuant to the shooting, a robot was used to check the deceased suspect's body for explosives after he was shot dead outside a B-Quik convenience store on Airline Highway.
In the end, three Baton Rouge police officers were left dead, three injured, two critically, with authorities saying responding officers were picked off by Eugene Gavin Long in a copy cat attack similar to the one less than two weeks ago in Dallas in which five police officers were killed.
Convos with Cosmo: Gavin Eugene Long paranoia blog
Gavin Long: Cosmo Setepenra life coach who believed in violent protest
Why? Baton Rouge police shooting ambush: 3 dead, 3 hurt, suspect dead
Preliminary reports tell of Long being a 29 year old black male, born in July 17, 1987. Why the man had chosen his birthday to set about his attack is yet to be necessarily understood.
Having served in the marines with the U.S. Marine Corps 2005-2010, Gavin Long was honorably discharged, going on to eventually become a life coach and self-styled 'Alpha-preneur' under the name of Cosmo Setepenra, CBS News reports.
Videos on Gavin Long's youtube account show located by the dailycaller show Long being a former Nation of Islam member. He also railed against 'crackers' and made references to Alton Sterling, the black man killed by police in Baton Rouge on July 5.
In one video filmed (see below) from Houston and posted to Long's Youtube account on July 12, the suspected gunman discusses being in the Marines and reaching the rank of E-5.
Pursuant to Sunday morning's shooting, authorities released the names of two of the three slain officers, identifying the officers as Montrell Jackson and Matthew Gerald.
What is known is that Gavin Long had served in the marines, having been honorably discharged in 2010 with a final rank as a sergeant at the E-5 level. Gavin Long had served in the U.S. Marine Corps 2005-2010 including a deployment to Iraq according to buzzfeed where he specialized as a data network specialist.
Of note, 25-year-old gunman who killed five police officers in Dallas earlier this month, Micah Xavier Johnson, had also served in the military.
A report via the sydneymorningherald documents the Long having exemplified himself during service, earning a string of awards, including: Marine Corps Good Conduct Medal, Iraq Campaign Medal, Sea Service Deployment Ribbon (3rd Award), Global War on Terrorism Service Medal, National Defense Service Medal, Navy Unit Commendation Medal.
While Long came to be killed in the ensuing shoot out, police had earlier been on a manhunt for what they believe to be two other collaborators. Nevertheless police now believe that Long was the sole gunman.
Nevertheless, a report via the Baton Rouge Advocate told of two other men being picked up Sunday afternoon across the Mississippi River in Addis who were being questioned by police as 'persons of interest.'
To date, little is known about Long, that said, a report via the Los Angeles Times, cited a federal law enforcement official, saying Long was a 'black separatist,' Coincidentally, Johnson had shown an interest on social media in black separatist groups.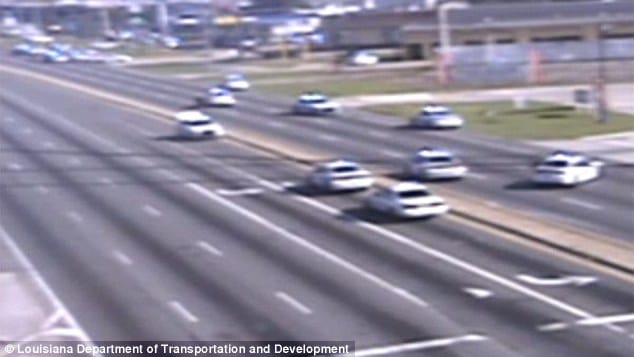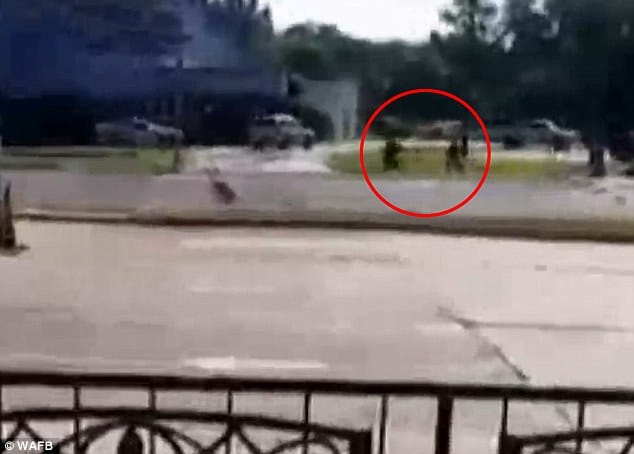 Sunday's attack has once again raised questions whether an attack against police comes as a rebuke by solitary black men revolting against ongoing oppressive police actions which consistently target them? Or as others have wondered if the latest killings comes at the hands of black empowerment groups seeking to combat white authority?
Public records show Gavin Eugene Long had lived in Kansas City and Grandview, Missouri. He has also lived in San Diego, California, and Tuscaloosa, Alabama. No ties to Louisiana have been found.
According to court records cited by heavy, Gavin Eugene Long was divorced, with the man filing for divorce from his wife in 2011 in Kansas City, Missouri court. He and his wife did not have children at the time of the divorce and it is not known if Gavin Long has any children from other relationships or if he had re-married. Long filed for divorce on February 14, 2011, and it was finalized on May 24, 2011.
He was listed as a Dean's List student at the University of Alabama in 2012, according to the school's website. The university has confirmed he was a student there for one semester.
No criminal record for Long could be found in Missouri.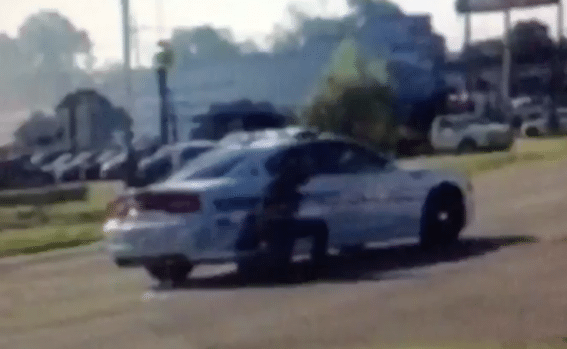 In a plea to Louisiana and the nation on Sunday afternoon, Gov Edwards branded the attack 'unjustified'.
'It's unjustified, it's unjustifiable, the violence, the hatred just has to stop,' he said.
'It's unspeakable that these men, risking their lives to protect and serve, were taken out in the way they were. 'They are everyday heroes.
'I want tor reassure everyone that we are doing everything humanly possible so that everyone is protected. Everything will be done to bring the shooter, or shooters if there's more than one, to justice.
'An attack on one of us is an attack on all of us and it has to stop,'
Adding: 'There simply is no place for more violence, it doesn't help anyone, it doesn't help any injustice perceived or real, it is just another injustice. We are not going to tolerate more hate and violence tearing apart the lives and families of people in Louisiana.' 
Sunday's shootings come as thousands of people took to the streets in Baton Rouge this weekend to condemn the Baton Rouge shooting death of 37 year old local man,Alton Sterling. Authorities arrested about 200 people over the three-day weekend.
Earlier this week, Baton Rouge officers foiled four would-be gunmen's plan to kill cops after nine guns were swiped from a pawn shop.
Cops around Baton Rouge have been warning of a 'substantial, credible threat' to police since the Dallas attack amid frequent protests against police.
To date, no motive has been made public as to what led to Gavin Eugene Long going on his shooting spree.