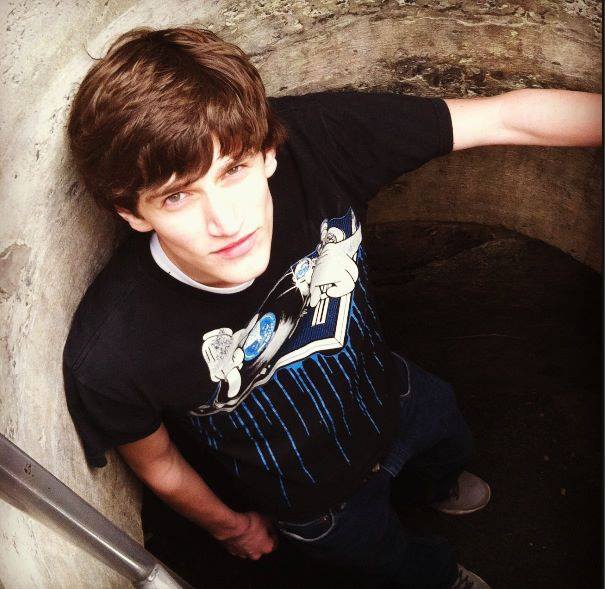 How did Connor Golden a Central Park tourist come to have his foot blown off. Authorities have yet to find perpetrator of device.
Questions are abound after Connor Golden, 18, a Central Park tourist, Sunday morning had his foot literally blown off after landing on an explosive devise after jumping off a rock ledge.
The incident happened as the teen visiting from Fairfax, Virginia, was with pals Thomas Hinds, 20 and Matthew Stabile, 18 as they climbed along rocks at NYC's Central Park.
While initial fears held that the explosive may have been a terrorist device, cops say it's more likely the device was a pre- 4th of July 'experiment' by a chemistry enthusiast.
Of question is if the party who created the device had intended for anyone to get hurt and if so why? Or whether if the device was in fact a chemistry experiment why conduct it in the middle of a public domain and leave folly to chance?
The explosion went off near to where the funeral for Holocaust survivor and Nobel winner Eli Wiesel was taking place on Sunday morning.
That said the NYPD said the blast was not related to the service. 
Speaking at a press conference, NYPD Deputy Chief John O'Connell said it was 'not unusual' for people to experiment with homemade explosives and fireworks around 4th of July.
The NYPD Deputy Chief told the explosive's creator, yet to be identified may have been simply out to 'make a loud noise'. Albeit one with a rather inconvenient after effect….
The explosion occurred at 10:52am, near the Fifth Avenue and East 62nd Street area, when Connor Golden, a music engineering student at the University of Miami, leaped off a rock formation he and his friends had been climbing along and landed on the device.
At the time, the friends told that they had been looking for places to 'slackline' – a practice similar to tightrope walking – when the device went off.
The fact that his two friends were unharmed, and that the damage was only to one leg, was evidence that it was not intended to harm anyone, O'Connell said.
The Deputy Chief told it had been placed in an area where 'no-one would ordinarily step.'
O'Connor also affirmed that neither Golden and his friends were not involved in building the device, with cops saying they believe the device had been there for at least a day.
#BREAKING: man suffers severe leg injury in explosion in #CentralPark. Unclear what happened. #anc7ny pic.twitter.com/AiYfka2C5j

— Josh Einiger (@JoshEiniger7) July 3, 2016
Just saw someone blow their leg completely off with a fire work #welcometonewyork

— Maura Davis (@davis_maura) July 3, 2016
There was a big ass boom in Central Park just now

— Givenchy (@Angelface___) July 3, 2016
Preliminary analysis by the NYPD bomb squad suggests that the device was not pressure sensitive, but that it was made of 'homemade material' that was sensitive to blows.
Another source told NY Post that the 'tiny' device had been contained in a brown bag and was surrounded by wet matches. 
A bomb squad expert said that building such a device would require a good knowledge of chemistry – but nothing that couldn't be gleaned from an internet search. 
Police are continuing to look for further evidence, and are appealing for witnesses and video of the area. 
As witnesses looked on, some told of Connor Golden's toes pointing in the wrong direction as his foot perilously dangled.
Explosion in New York's Central Park that seriously injured 18-year-old man linked to high-powered firework https://t.co/bilqcZJMNS

— Wall Street Journal (@WSJ) July 3, 2016
UPDATE: Tourist's leg 'is blown off' by explosion in Central Park https://t.co/sX3Pu6rMfc pic.twitter.com/Krqea56o3n

— Daily Mail US (@DailyMail) July 3, 2016
Following surgery at Bellevue Hospital, FDNY Deputy Assistant Chief Michael Gala described the youth's condition as 'stable.'
John Murphy, a tourist from Connecticut, happened across the boys immediately after the accident. 
Told Murphy via the nypost: 'The friends were just in shock,'
He was severely injured. His left leg was severely damaged, all bone and muscle.'
Added one of the victim's pals, Thomas Hinds: 'At first, I thought we were being attacked,' he said. 'It was a very loud explosion, and I couldn't help but think of all the stuff in the news. That's just what your mind automatically jumps to.
'But when I turned around and saw that [Connor] had stepped on something and was hurt, I went into shock. I realized that that could've been me. I went ahead first and the place where he stepped was inches away from where I was walking.'
Murphy added that Golden had managed to stay awake until paramedics arrived. 'He was an absolute trouper,' he said.
Adding:'I couldn't believe it. We just stayed with him, tried to keep him calm until EMS showed up. He was in shock. I don't think he even realized what had happened.'
Reiterated Thomas Hinds: 'Connor is a really laid-back guy who really likes music and the outdoors,'
'We love to go camping together, so on the fifth day of our trip, we were gonna head upstate to the Adirondacks for the weekend and then head home. 
'But that's all changed. Now, I just hope they can put his foot back together.'
To date, authorities have yet to find perpetrator of device that blew off one young man's foot off.