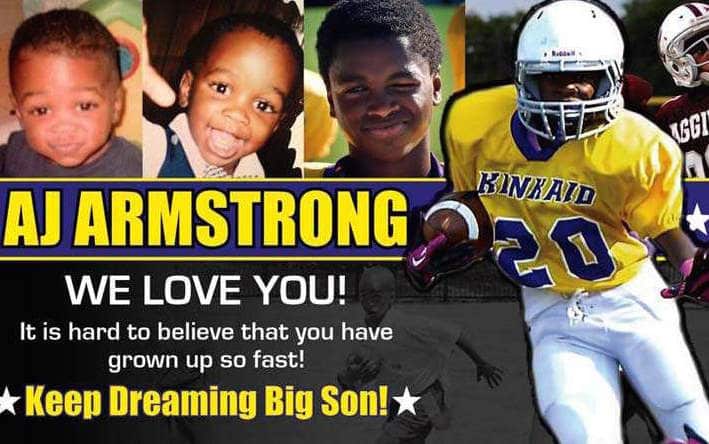 What led to AJ Armstrong also known as Antonio Armstrong Jr shooting dead his NFL football legend father Antonio Armstrong and his mother?
NFL linebacker great Antonio Armstrong and his wife Dawn, both 42, have been shot and killed inside their Houston home at the hands of the former football great's son.
Charged with the couple's murder was their 16 year old son, AJ Armstrong also known as Antonio Armstrong Jr.
News of the shooting death comes after police were called to Antonio Armstrong's home in Bellaire, Texas circa 2.15 am on Friday. Upon entering the home, authorities told of finding the wife dead while Antonio, 42 who'd suffered a gunshot wound to the head, was rushed to hospital where he later died.
Along with the 16 year old son, the couple also had two other children, 20 year old son, Josh Armstrong and a 12 year old daughter, Kayra Armstrong.
A report via NBC Houston told of no history of domestic violence at the home or any previous calls to the family home.
Houston police said they had yet to determine a motive.
'It was kind of the All-American family, that's why we're trying to get down to figure out what's going on in this household,' homicide detective Jimmy Dodson told KHOU.
Investigators who searched the home found a smoking gun next to a note next reading, 'I've been watching you', according to KTRK.
HPD: Wife shot dead, husband being treated at hospital. Palmetto @ Mapleridge St., SW Houston, near Bellaire @KPRC2 pic.twitter.com/3gf1XaLNnl

— Brandon Walker (@KPRCBrandon) July 29, 2016
Told Dawn's cousin, Vaun Lee Armstrong: 'They're the family that everyone wanted to be like… her and Antonio together, they are what they call a power couple,' 
Adding: 'There was nothing left out. There was no neglect or anything. There was nothing that even could possibly have justified this situation. 
'This doesn't even make sense. It makes no sense.'
Of note, Antonio Armstrong's son, AJ had also sought to follow in his father's footsteps with the son's Hudl page describing AJ Armstrong as a football and basketball star at Kinkaid High School in Piney Point Village, Texas.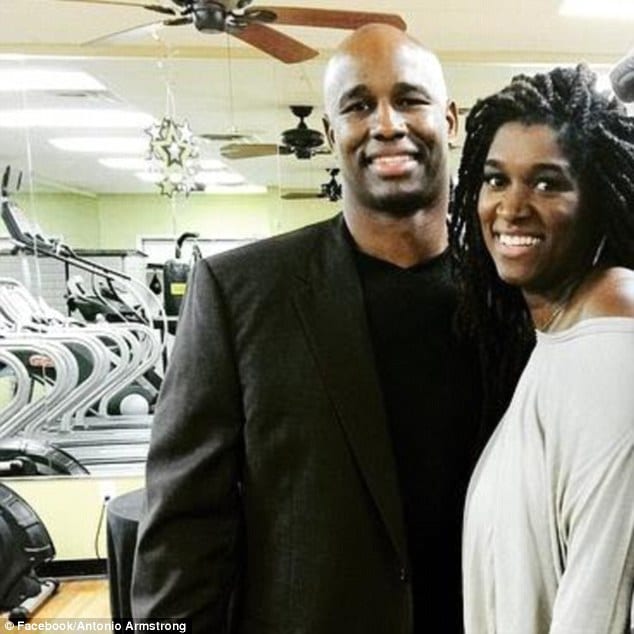 A report via the dailymail tells of Antonio Armstrong having been a college All-American with Texas A&M in 1994, before being drafted in the sixth-round by the San Francisco 49ers. 
In 1995, he played four games for the Miami Dolphins, while also spending three seasons in the CFL with the British Columbia Lions and Winnipeg Blue Bombers.
Since retiring, Armstrong had pursued a career in motivational speaking, along with opening a fitness company called 1st Class Training with his wife. They had three locations across Houston.
Former Texas A&M coach R.C. Slocum released a statement after learning of his former player's death.
'Antonio was a special young man. He was an All-American and an outstanding player, but he was an even better person,' Slocum said. 
'He was such a positive influence on his teammates. He always had a great big smile and was a joy to coach.'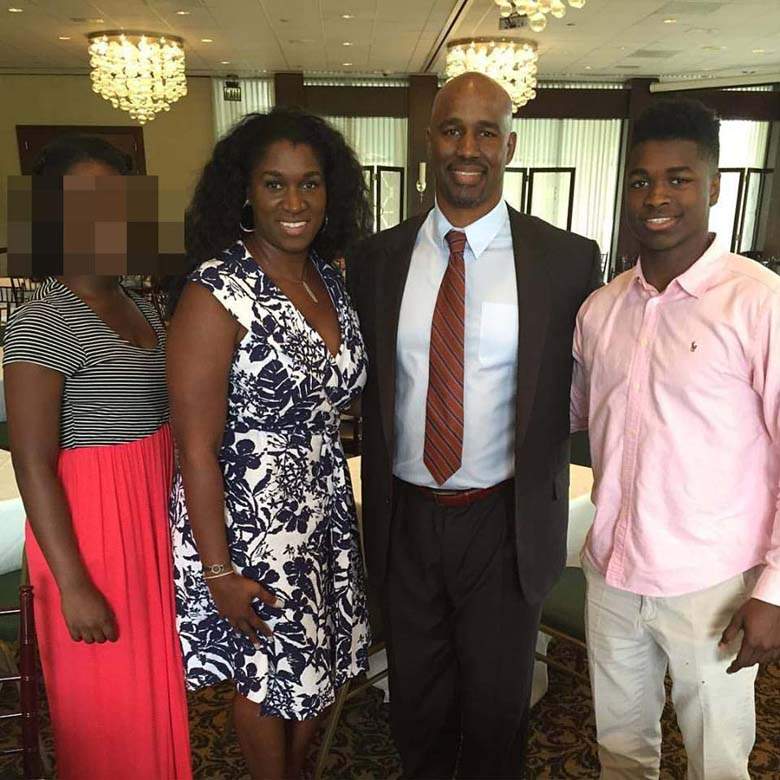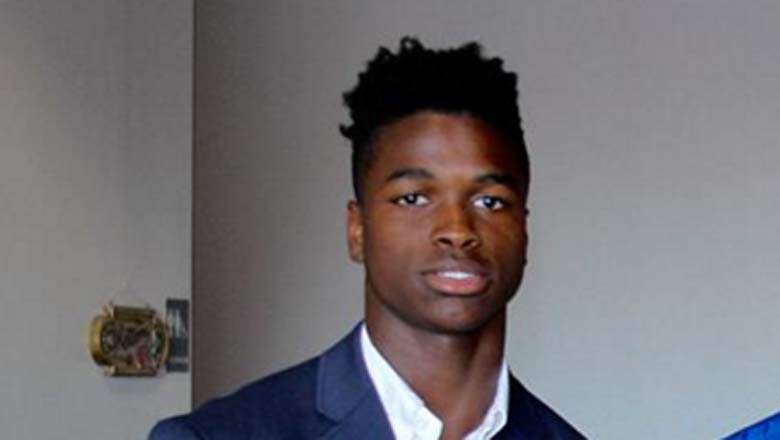 According to a Facebook post Dawn and Antonio Armstrong served in a local Christian ministry together. The Houston Chronicle reports that the ministry, Spirit and Life Kingdom Center, was led by Pastor Kay Shorter. The Armstrong's eldest son, Josh, also worked at the ministry.
Ironically only three hours prior to his shooting death, Antonio Armstrong had uploaded one of his many self help videos on his Facebook page.
Told the father in the clip, 'Remember this: You can never allow your talent to take you some place that your character cannot keep you. … We spend too much time looking in the rearview mirror instead of dealing with that large window that's in front of us.'
Of disconcerting note a recent twitter post included AJ Armstrong posting, 'YALL WTF LOOK AT MY GIRL.' A note that eerily echoes the one that was found next to the smoking gun at the scene of the crime, reading: 'I've been watching you',
The note seems to imply that the son may have suspected his father behaving in a way improper in relation to his girlfriend. See twitter post below.
A Go Fund Me page has been set up to help support the couple's remaining children.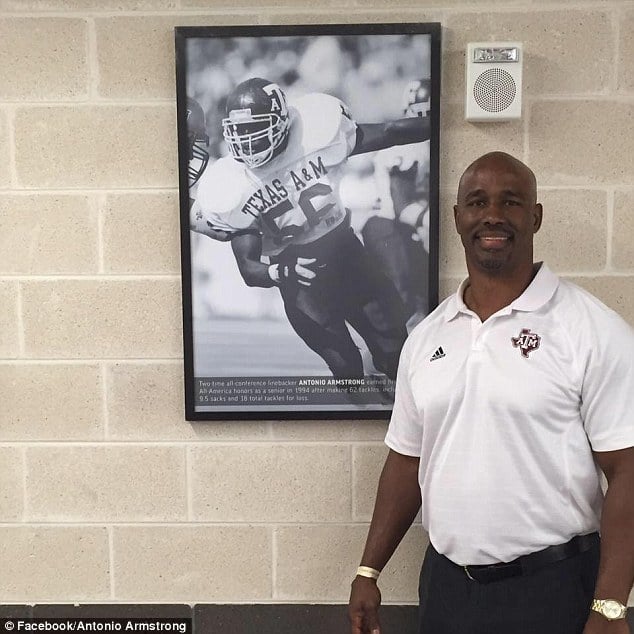 YALL WTF LOOK AT MY GIRL??????? @kateober1 pic.twitter.com/WHPdb9LHM2

— AJ Armstrong (@StxAj) July 8, 2016