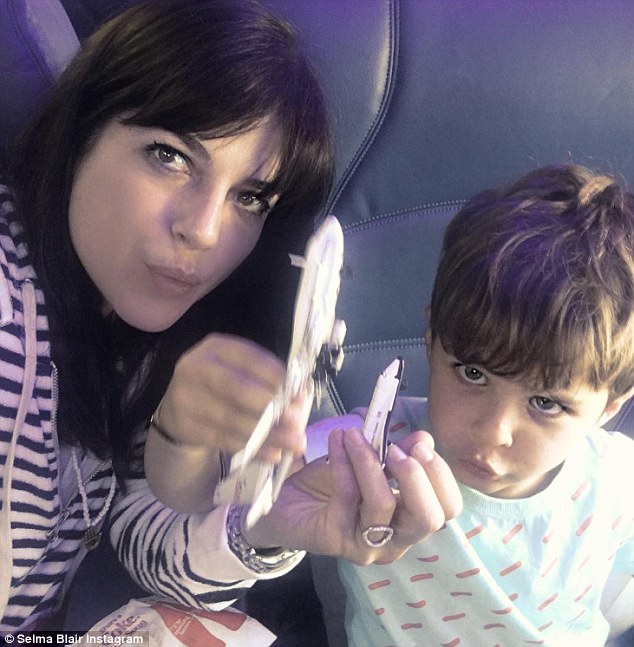 Selma Blair removed off flight: The misadventures of a Hollywood actress. Weekend photos allude to a worse for wear excess as the actress implodes upon her return from get away.
Actress, Selma Blair has found herself making tabloid headlines after causing a ruckus on board a Delta Flight and subsequently been carried off in a stretcher.
Matters became remiss after the 'The Anger Management' star is alleged to have mixed alcohol with her medication, before going off on a bizarre rant as she was returning from Cancun, Mexico back to Los Angeles.
Screamed the 43 year old entertainer at one point, 'he burns my private parts.'
The incident comes after Blair had spent Father's Day weekend with her ex, and father to her son, Arthur, dad, Jason Bleick.
Not necessarily understood is who the actress was referring to when she shouted 'he burns my private parts.'
The world is very worried about how thin Selmair Blair has become.
A report via tmz told of eyewitnesses describing the actress adding: 'He won't let me eat or drink. He beats me. He's going to kill me.'
Upon landing, the actress who'd been seated in first class was forcibly removed from the plane and taken to hospital against her will.
Two nurses were sent on board to help and check her bags for pills.
Told an insider via People: 'She was met by paramedics at LAX as soon as her plane arrived. It looks like she had taken a combination of prescription medication with alcohol. We don't know what sort of prescription medications.' 
Prior to landing the pilot got in touch with air control and told them she had been mixing drink with medication. 
The meltdown comes after the actress on Thursday posted an image on Instagram (see above) sitting on a plane with her four-year-old Arthur, presumably en route to Mexico.
Images posted on Sunday showed the actress looking worse for wear as she took time out along the beach with her son and ex.
She captioned the image: 'We're leaving on a jet plane. Dad is already asleep. Not for long. Bwahahahha . #fathersdayweekend.'
Efforts to evince a comment from the actresses public relations team have come to null. Can anyone guess why?
Selma Blair looks exhausted as she lazes on beach in Cancun https://t.co/PV1fuhu49P pic.twitter.com/x06GSWnC8B

— Daily Mail Celebrity (@DailyMailCeleb) June 21, 2016