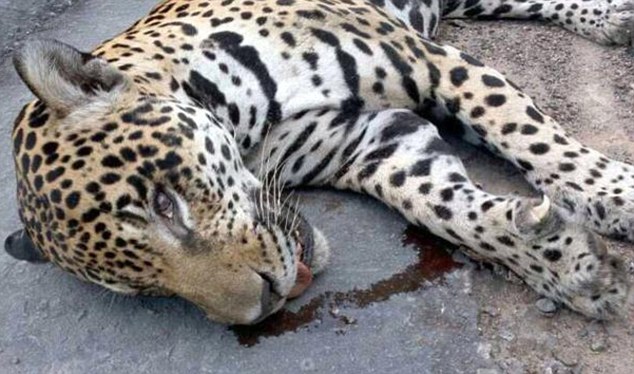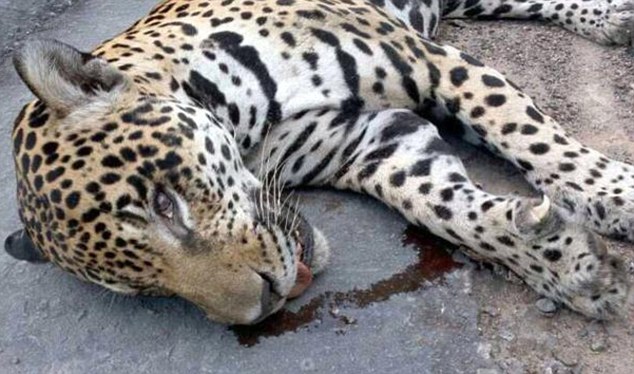 Brazil army Olympic mascot jaguar shot dead: How the shooting death of Juma underlies the continuing morass in Brazilian affairs.
Talk about metaphorical statements. An army mascot jaguar featured during an Olympic torch ceremony at Brazil's Amazon city of Manaus has unnerved locals after it was shot dead by a soldier as the animal made a bid for freedom from its handlers.
The incident happened shortly after the army mascot, a yellow female jaguar, known as Juma had been used during photo ops ahead of an Olympic torch ceremony.
Following the event she was taken to her zoo cage on a truck but managed to escape.
A team of vets according to a report via the dailymail, tried to recapture Juma by firing tranquilizers but they failed to take immediate effect and she reportedly came close to attacking a soldier.
Local reports tell of the 12 year old jaguar being killed on Monday at a zoo attached to a military training center.
Reacting to the outpouring of discontent, the local organizing committee Rio 2016 released a statement, vexing over its decision in having used the jaguar.
Told organizers: 'We made a mistake in permitting the Olympic torch, a symbol of peace and unity, to be exhibited alongside a chained wild animal. This image goes against our beliefs and our values,'
'We guarantee that there will be no more such incidents at Rio 2016.'
The apology nevertheless did little to quell animal rights activists who questioned why the wild animal had been used in the Olympic event.
'When will people (and institutions) stop with this sick need to show power and control by confining, taming and showcasing wild animals?' the Rio de Janeiro-based animal rights group Animal Freedom Union said on its Facebook page.
The jaguar is a nearly threatened species that has already been wiped out in Uruguay and El Salvador, according to the International Union for Conservation of Nature.
The use of Juma, as the jaguar was known, at the event was illegal, according to Ipaam, the Amazonas state government environmental authority that oversees the use of wild animals.
'No request was made to authorise the participation of the jaguar "Juma" in the event of the Olympic torch,' Ipaam said in a statement.
The incident is the latest in back to back travails plaguing Brazil ahead of the upcoming 2016 summer Olympics, including the recent controversial impeachment of Brazil's president, Dilma Rousseff,  the fear of bacteria disease zika virus along with ongoing graft that continues to see the disembowelment of workers for the benefit of the few and elite despite recent efforts to address such inequity.
Ipaam said it intends to investigate the shooting death of the mascot. 
Jaguar Paraded at #OlympicFlame Ceremony Shot Dead in #Brazil

Stupid Brazilian army should have protected Juma!! pic.twitter.com/xpSoTj6pFW

— DJ Rubiconski (@Rubiconski) June 22, 2016
A mascote do CIGS é Simba, onça de 12 anos que chegou ao centro ainda bebê para se tratar de ferimentos #TourDaTocha pic.twitter.com/ZlHU0QLYo6

— Brasil 2016 (@Brasil2016) June 20, 2016
Another life taken due to human exploitation…@Olympics murder! #Juma #Olympics https://t.co/XmpJ7PqZGv pic.twitter.com/G5pijZ8OkN

— Labour Animal Rights (@LabourAnimalRG) June 22, 2016