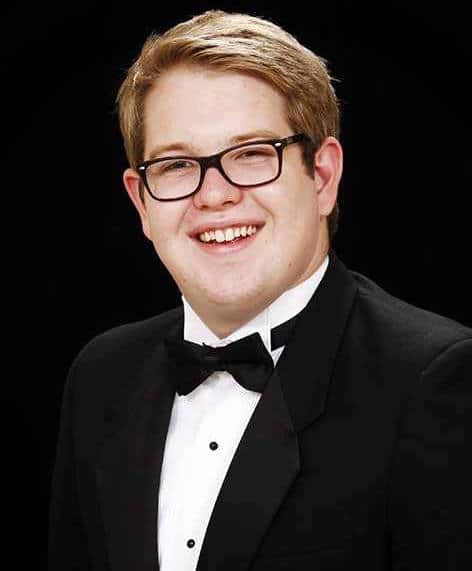 How Trenton Basden an accomplished Georgia high school senior on the way home from advanced classes died in a freak accident.
Trenton Basden an 18 year old Georgia teen has died after a deer landed through the windshield of his car while driving home Tuesday night.
The high school senior's death came after a deer came to ricochet onto his Honda Civic after a car, a Toyota Scion in a westbound lane hit the deer, sending it flying into the eastbound lane on Highway 369.
According to a report via Fox Atlanta the deer went through Trenton Basden's windshield, killing him on impact.
At the time, Basdent had been heading home from an advance placement economics study session when the accident occurred.
Basden was a senior at North Forsyth High School and on Wednesday morning his teachers and fellow students held a prayer circle in front of the school to honor his memory.
'He was a great guy, and now he's gone. It's terrible,' friend Caleb Holtzclaw told WSBTV.
Adding: 'Everybody loved him and had awesome things to say about him.'
Holtzclaw visited the crash site one day after his friend died. The boys were in the same math class and became close.
Told the friend: 'I just wanted to. I don't know. I felt like I should.'
Addressing Trenton Basden's freak death, the school principal released the following statement: 'Our Raider Nation is mourning the tragic loss of senior Trenton Basden. He was an excellent student and friend to many.'  
Spokeswoman for Forsyth County Schools, Jennifer Caracciolo, said counselors will be on hand to talk to students.
Road side Memorial 4 N Forsyth Hi student killed in freak ax involving a deer #fox5atl pic.twitter.com/wb262HBBQl

— George (@gfrancofox5news) May 11, 2016
The young man's death came on his mother's birthday. She nor his father, who is in the ministry, have been named.
Police say no charges are expected in the fatal crash. The driver of the other car was not injured.
According to a report via the dailymail, Trenton Basden would have graduated from high school on June 1 and worked at a Chick-fil-A. He was an accomplished student enrolled in several AP courses.
The restaurant posted the following message on their Facebook page: 'Our hearts are heavy today as we mourn the loss of one of our own,'Chick-fil-A said in the post. 
'We will remember Trenton Basden as a team player, hard worker, and most of all part of our Chick-fil-A Family. We appreciate your thoughts and prayers, and extend ours to his family during this tough time.'