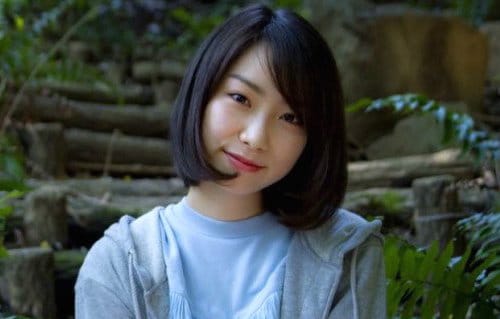 Mayu Tomita, Japanese pop star remains in critical condition after an incensed fan attacked her after returning his gift.
Mayu Tomita a Japanese pop star has yet to regain consciousness after being stabbed nearly two dozen times by a crazed fan, believed to have been stalking the woman in recent weeks.
Arrested was 27 year old man Tomohiro Iwazaki who inexplicably attacked Tomita, striking her in countless times in the neck, back and chest during an event in Tokyo, late Saturday afternoon.
According to local media the man later confessed to the crime after witnesses identified the fan attacking the Japanese pop star.
Upon police being called to the scene, Mayu Tomita was found unconscious and covered in blood.
Near the scene of the attack, police found a blood stained folding knife with an 8.2cm blade.
Local media told of a restaurant owner in the building coming across a trail of blood and a bloodstained mask along stairs leading to the concert room.
Told a restaurant worker via NHK: 'After I came back from shopping, there were lots of police officers,'
'I also saw blood on the floor near stairs that lead to the venue. There were also masks and a guitar case on the floor, both covered in blood.'
The attack on the Japanese idol comes off the back of her recent rise to fame comes as part of the Fuji TV online series and recording group Secret Girls.
[Tomita Mayu incident] Police: Suspect attacked her because she returned his present. pic.twitter.com/NBSVC5Nppk

— ParuruFansINA (@Paruru_Fans_INA) May 22, 2016
The attack, according to The Japan Times came as Mayu Tomita, had been scheduled to perform at the event before she was attacked, in a building near Musashi-Koganei Station in western Toyko.
The Metropolitan Police Department said Mayu Tomita had told them earlier that month that a man had been stalking her.
Reaching out to police, the pop star told of the man sending her persistent messages via Twitter, and through her blog.
According to police quotes, he lashed out at her after she returned a gift he had sent her earlier, with no explanation.
'I ambushed her at the station and asked her (about the gift). I lost my temper and stabbed her many times because she didn't clearly answer,' Iwakazi was quoted as saying.
The man has since been charged with attempted murder.
The attack is not a lone incident. According to a report via news.com.au, in 2014, two teenage members of the Japanese girl group AKB48 were attacked by a 24-year-old man wielding a saw, prompting the group to cancel its fan meet-and-greet event.
The suspect was given a sentence of six years in prison.