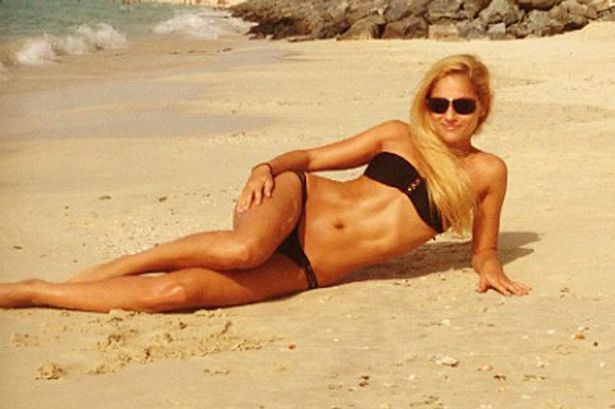 Mayka Kukucova guilty: Had a scorned woman sought to exact revenge after being dumped for another new glamorous girlfriend?
Mayka Kukocova the Slovakian model accused of fatally shooting her ex millionaire British boyfriend Andrew Bush was on Friday found guilty in the murder of the retired jeweler.
Appearing at a courtroom in Malaga, Spain, the scorned woman told the Ciudad de la Justica that Andrew Bush died during a 'violent' struggle and that she had 'never meant to hurt' anyone.
The 48 year old man's death came after dumping the then 20 year old model for another beauty, Russian model, Maria Korotaeva, with the scorned woman at the time pleading for Bush to take her back when on the evening of the the jeweler's death, her ex came across Mayka Kukocova as she told of having returned to the jeweler's lavish Costa Del Sole home to collect some of her remaining belongings, thinking that Bush at the time was abroad.
From there, Mayka Marica Kukucova described how the pair began to fight with shots being fired on April 4, 2014, insisting she had acted in self defense after the man fired at her with a .38 revolver in his possession.
Told the woman: 'I couldn't hear anything. I was just trying to get away. I didn't want to hurt him.'
After having shot her former lover in self defense, Kukocova left the murder scene in her ex's Hummer automobile, not realizing that Andrew Bush was dead, while 'fearing for her life', before handing herself to Slovakian authorities and being extradited to Spain.
The death of Andrew Bush comes as the the well known jeweler from Bristol had previously been married to former BBC Bristol presenter Sam Mason, the mother of his 21 year old daughter, Ellie.
Mayka Kukocova photos: Slovakian model on trial accused of killing millionaire boyfriend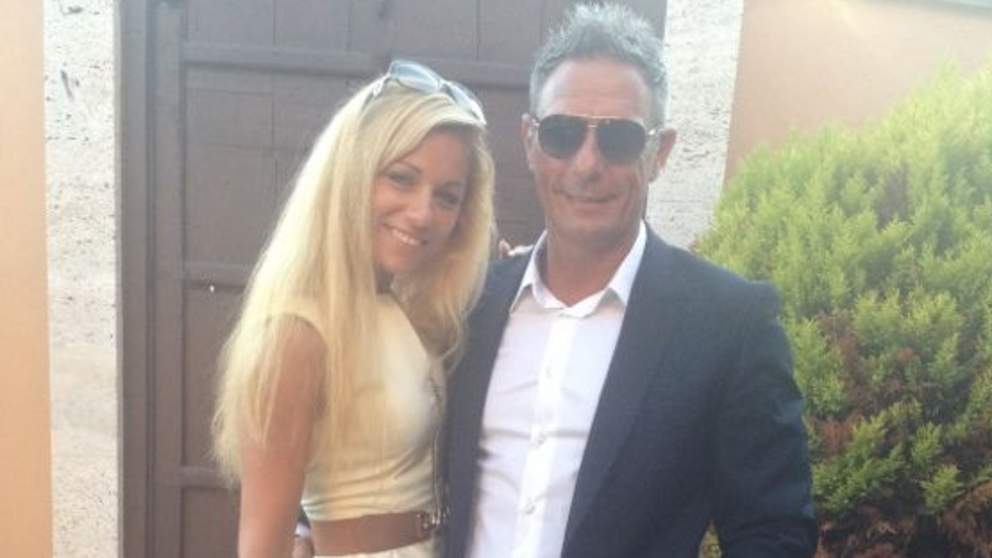 During trial proceedings, the court heard how the well to do jeweler had taken up with Mayka Kukucova after she began working for him, leading to the former couple being together for two and a half years. The relationship dissolved six months before Andrew Bush was killed.
Having not made a formal plea, prosecutors are now seeking a sentence of up to 25 years for the murder of Andrew Bush.
Andrew Bush's sister, Rachel, giving evidence at the trial, told Press Association: 'Unless someone has had someone close to them be murdered, they cannot understand how it feels.
'It was very hard to see Kukucova there in court, telling those lies.'
Told the murdered man's daughter Ellie Mason-Bush: 'He was my only parent growing up. He was the only person that I had.'
She said that even though he and Kukucova had split up, her father was 'still supporting her and still wanted to help her'.
Maria Korotaeva, Andrew Bush's girlfriend at the time, was sitting in the Hummer waiting for her partner as he was being killed.
Giving her account of the night, she told the court: 'I never imagined what was happening.
'Andy had never said anything bad about her, just that he couldn't be with her anymore.'
On Monday she she posted a picture of herself with Rachel and Ellie on Instagram with the caption: 'Me, Ellie and Rachel Bush yesterday night in Malaga. We will do anything in our power to get justice.'
Of note, the convicted woman's parents, Lubomir Kukuca and Danka Kukucova, who had visited their daughter  visited her several times during the two years she was held on remand before trial, had not shown their faces all week and were not in court for the verdict. It is understood they face financial ruin after being forced into selling the family home to pay for Mayka Kukucova's legal costs.
Mayka Kukucova will now be remanded in court at a future date where a court will determine the appropriate time she will be obliged to spend in jail.